No matter what holiday it is, we like to get into the holiday spirit. Yesterday, some of our employees pulled out all of the stops for our annual Halloween costume contest!
From the Morton Salt girl to a dinosaur in heels, our employees seemed to have a lot of fun being someone else for the day!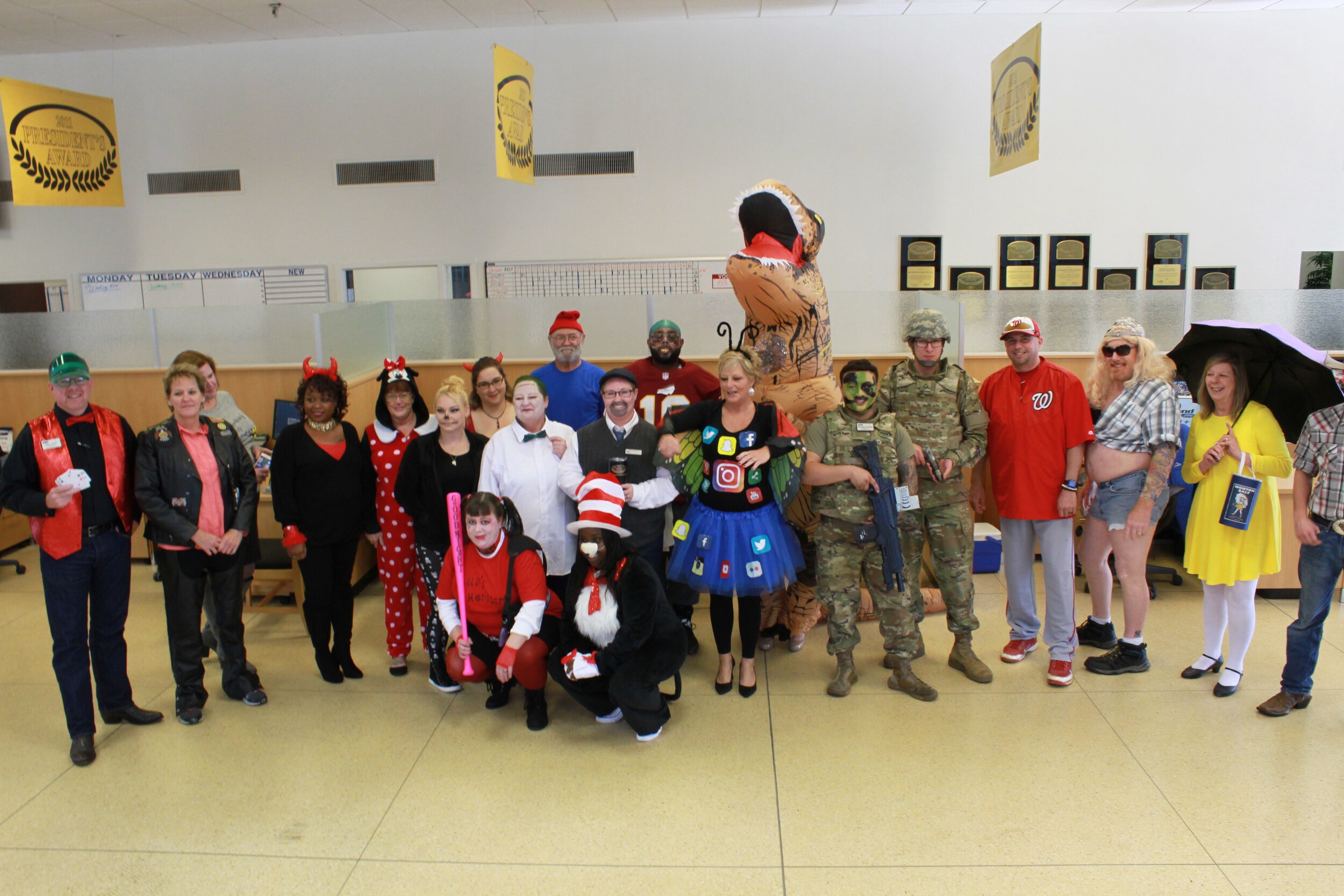 The top four costumes, decided by three judges, were awarded cash money!
4th place was: Corey Cross as a Police Officer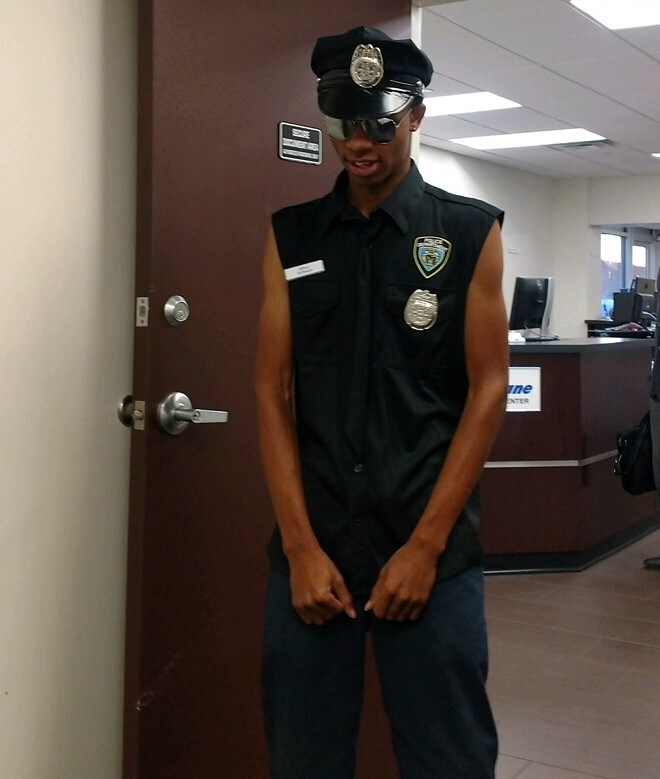 Corey couldn't make it back in time for the contest but submitted by text!
3rd place: Ronnie Phillips as Papa Smurf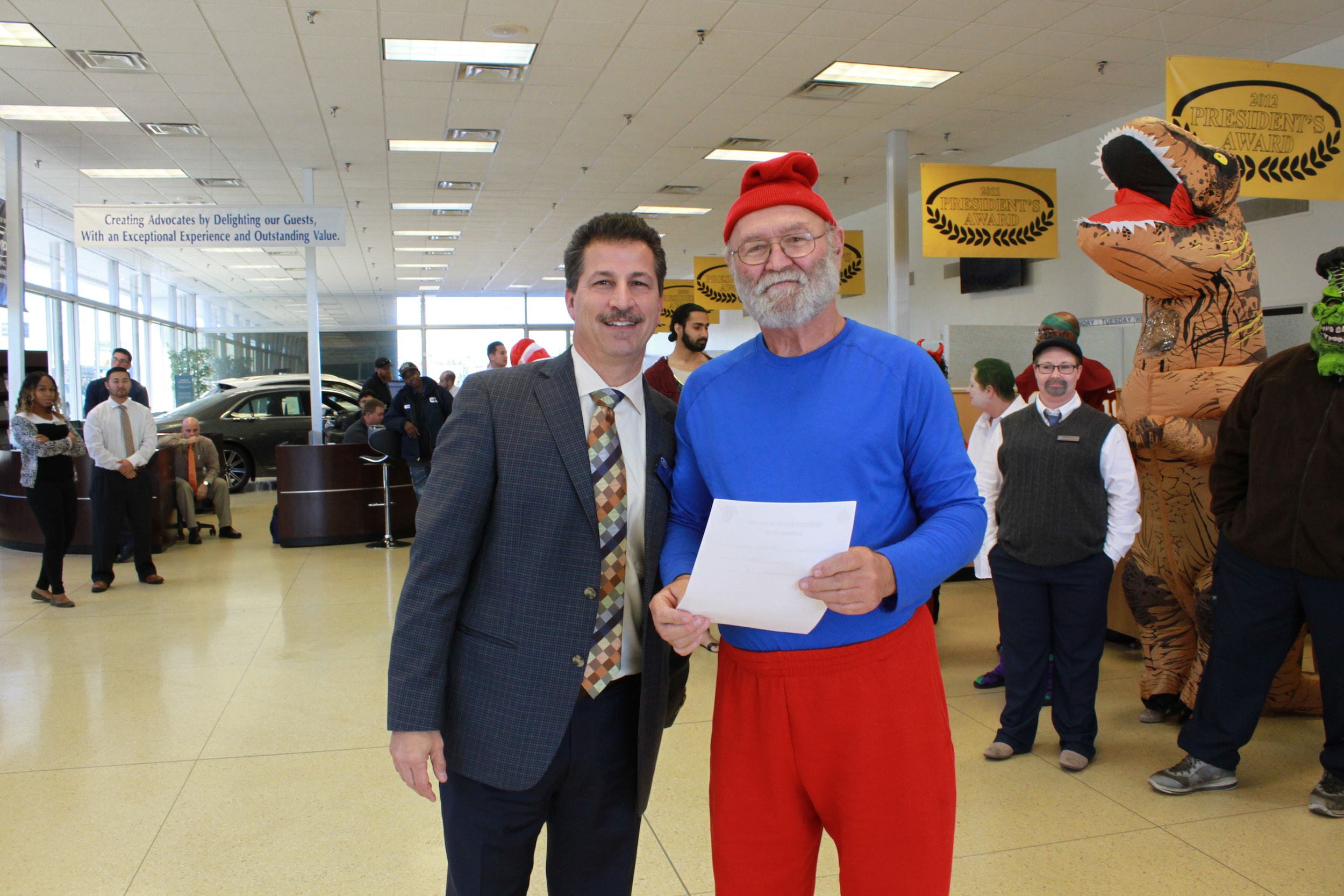 2nd place: Lisa Lohrey as a Social Butterfly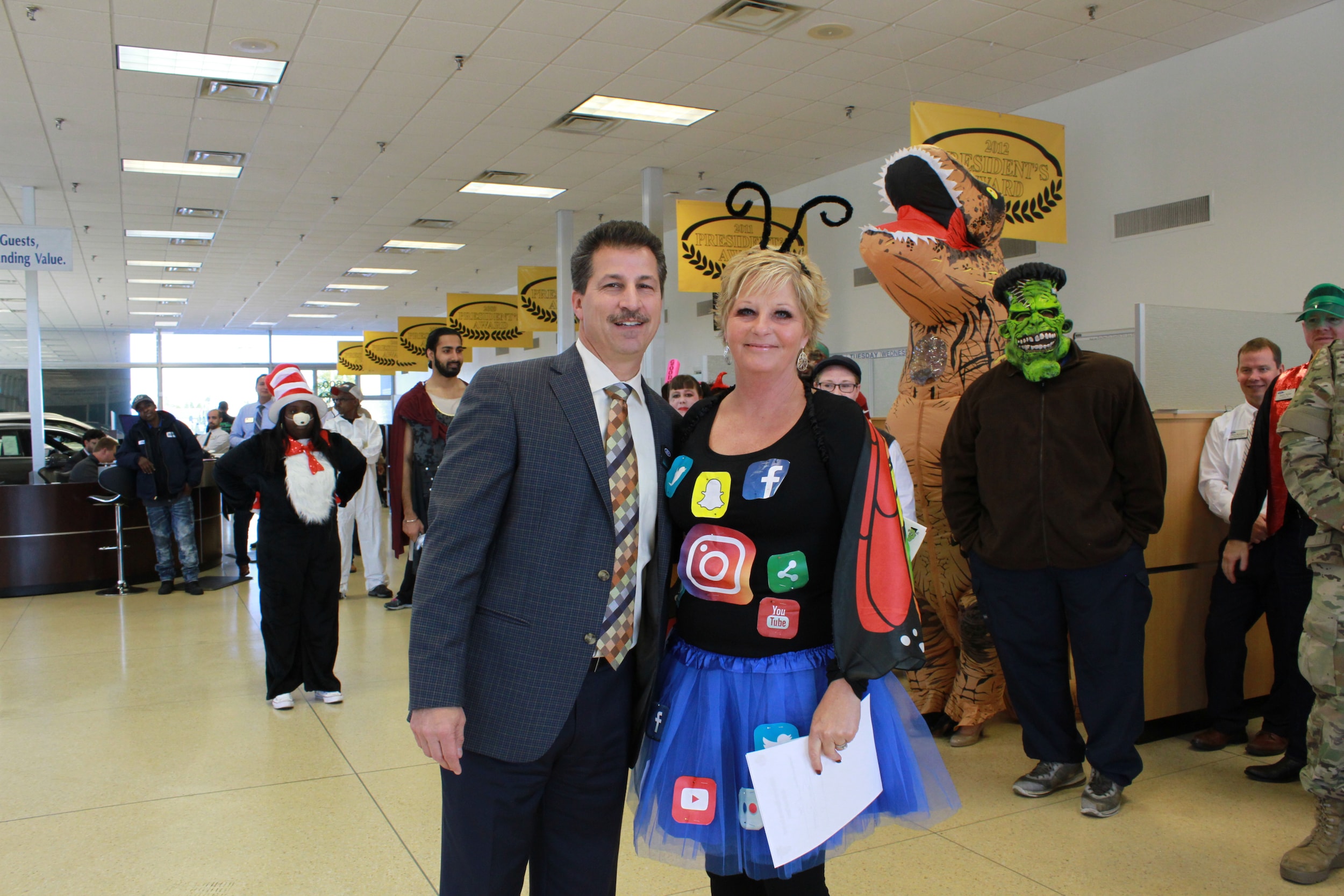 And drumroll, please….
1st place: Walter Mooney as Daisy Duke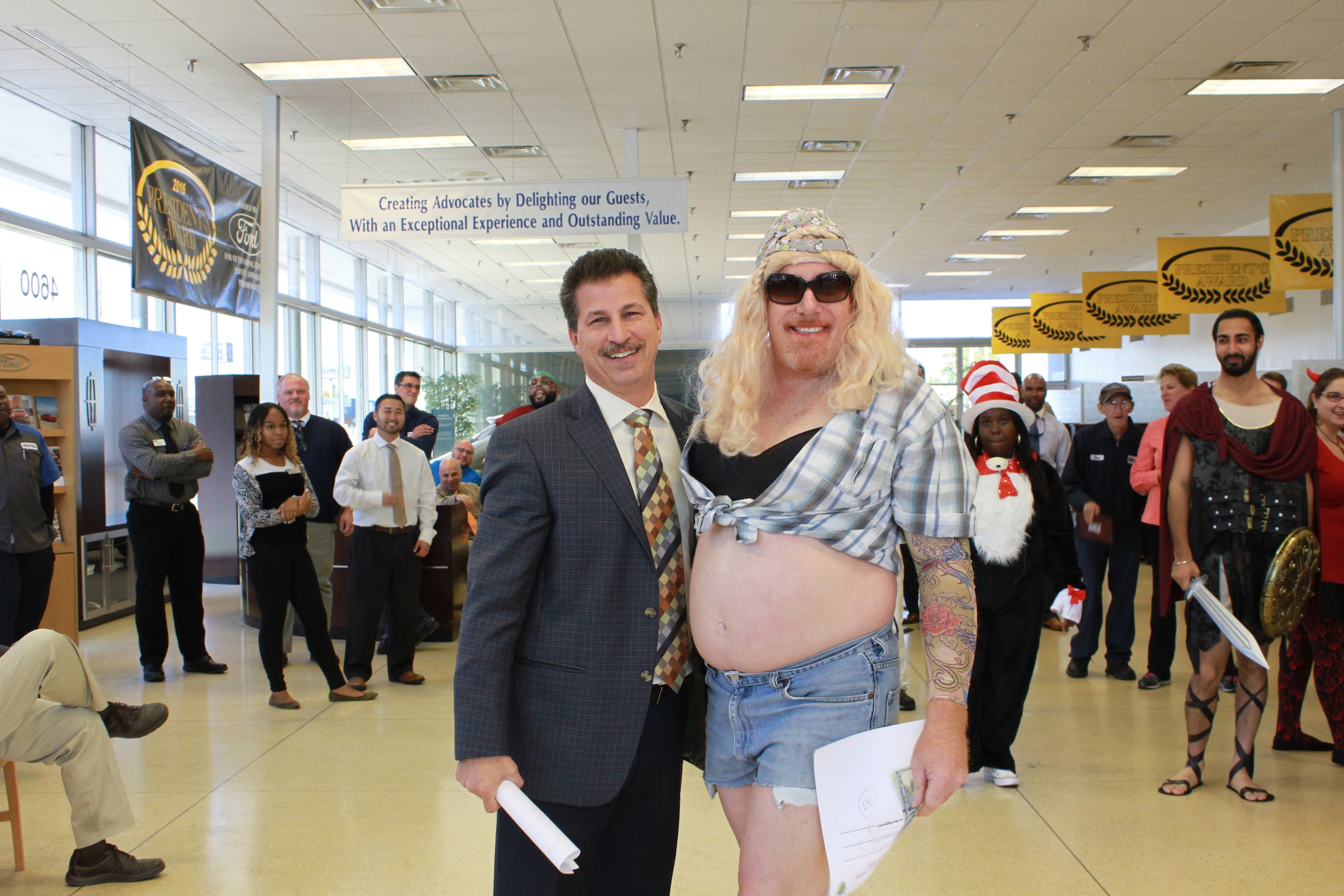 To top of the day, all employees were treated with Chick-fil-a lunch, who can say no to that??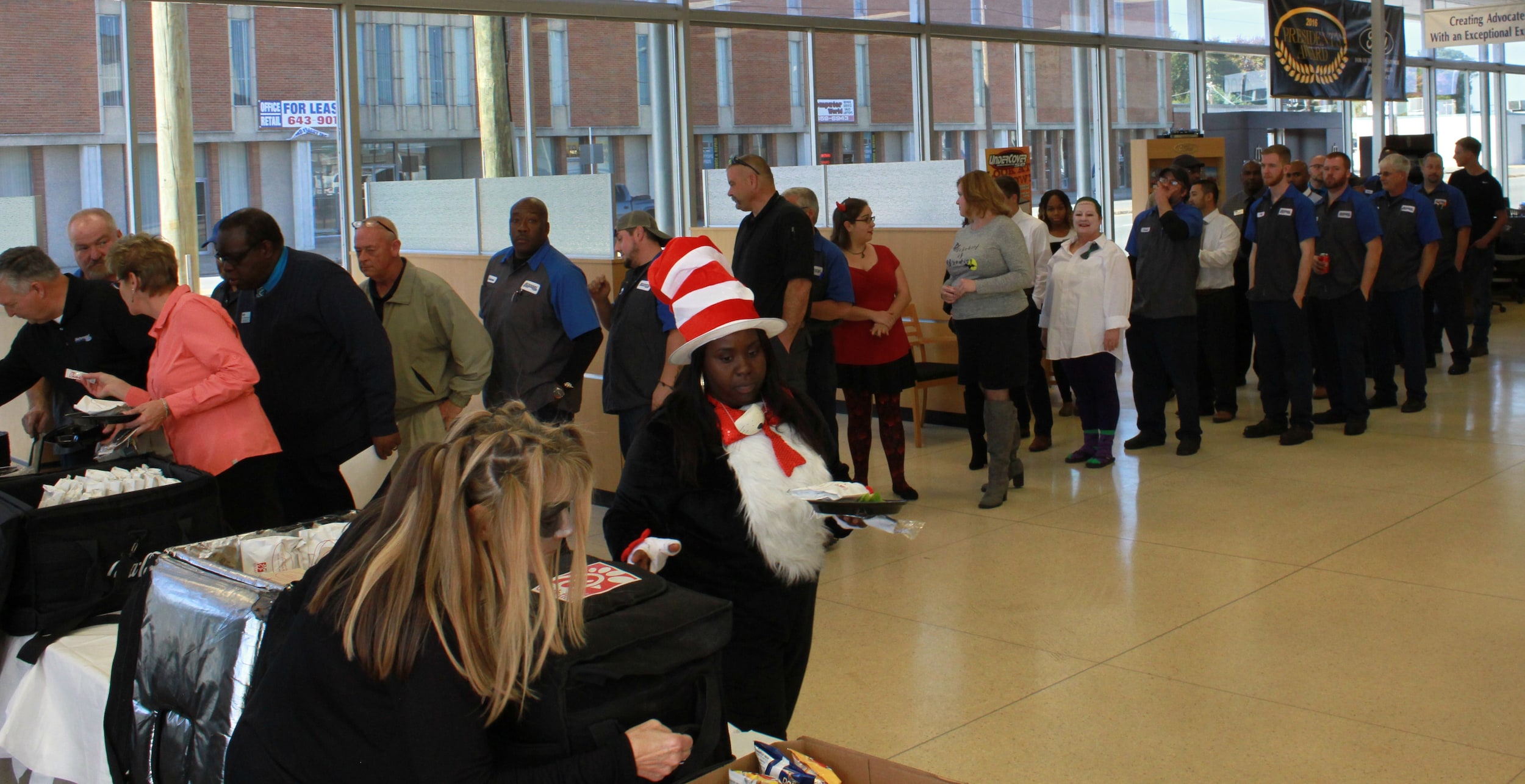 When our employees are happy, so are we!

Driven By You,
Richmond Ford Lincoln