The 2017 Mustang Shelby GT350R ® just landed in our showroom, we're just as excited as you because we're the only dealer in Richmond that gets to look at it everyday.
This 5.2L V8 engine producing 526 horsepower is designed for the track, its dual exhaust with electronic valves and quad tips helps push the power of this engine to its limits. It's Ford's highest-revving V8 yet with the ability to hit 8,250 rpm.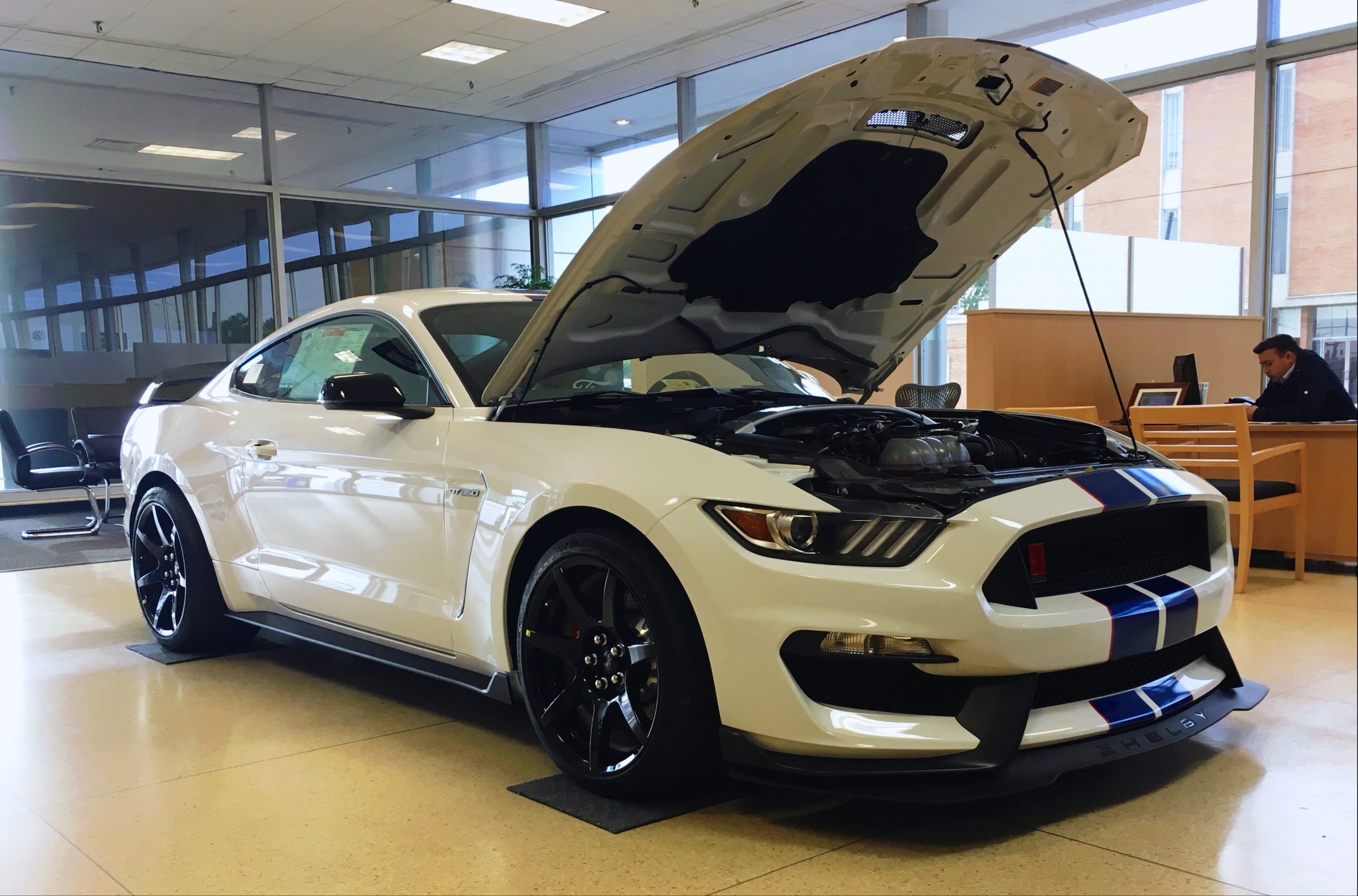 The signature GT growl won't leave you disappointed on this one, just maybe a little breathless. People will definitely hear you coming. This Shelby is sitting on 19-inch carbon-fiber wheels making this car even more rare.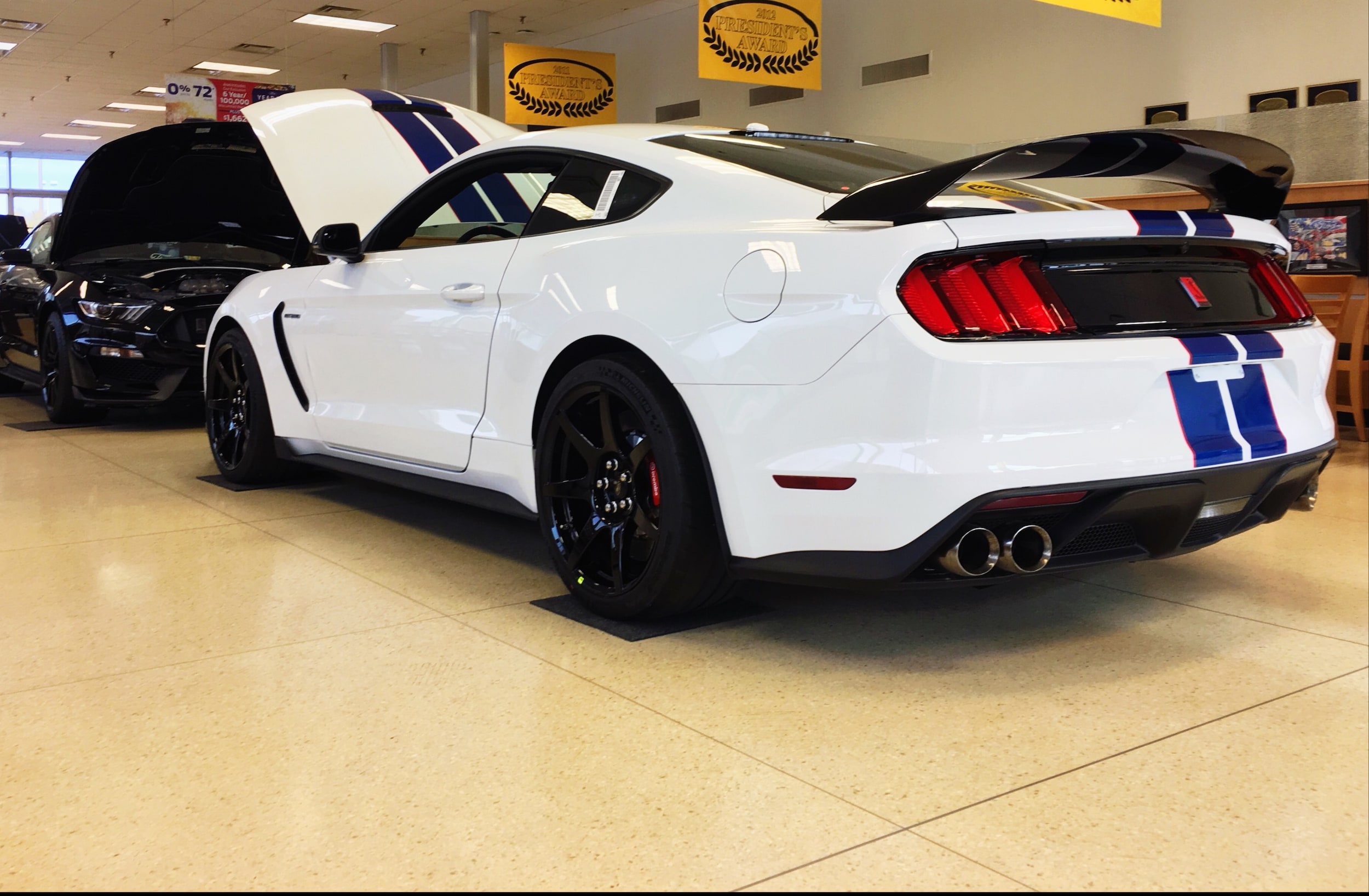 While the exterior may leave you drooling all on its own, the science behind it might impress you even more. With aerodynamics in mind, every inch of the Shelby GT350R® is designed with a purpose. From its wide aluminum vented front fenders to the belly pan, this Mustang has never looked or performed so good.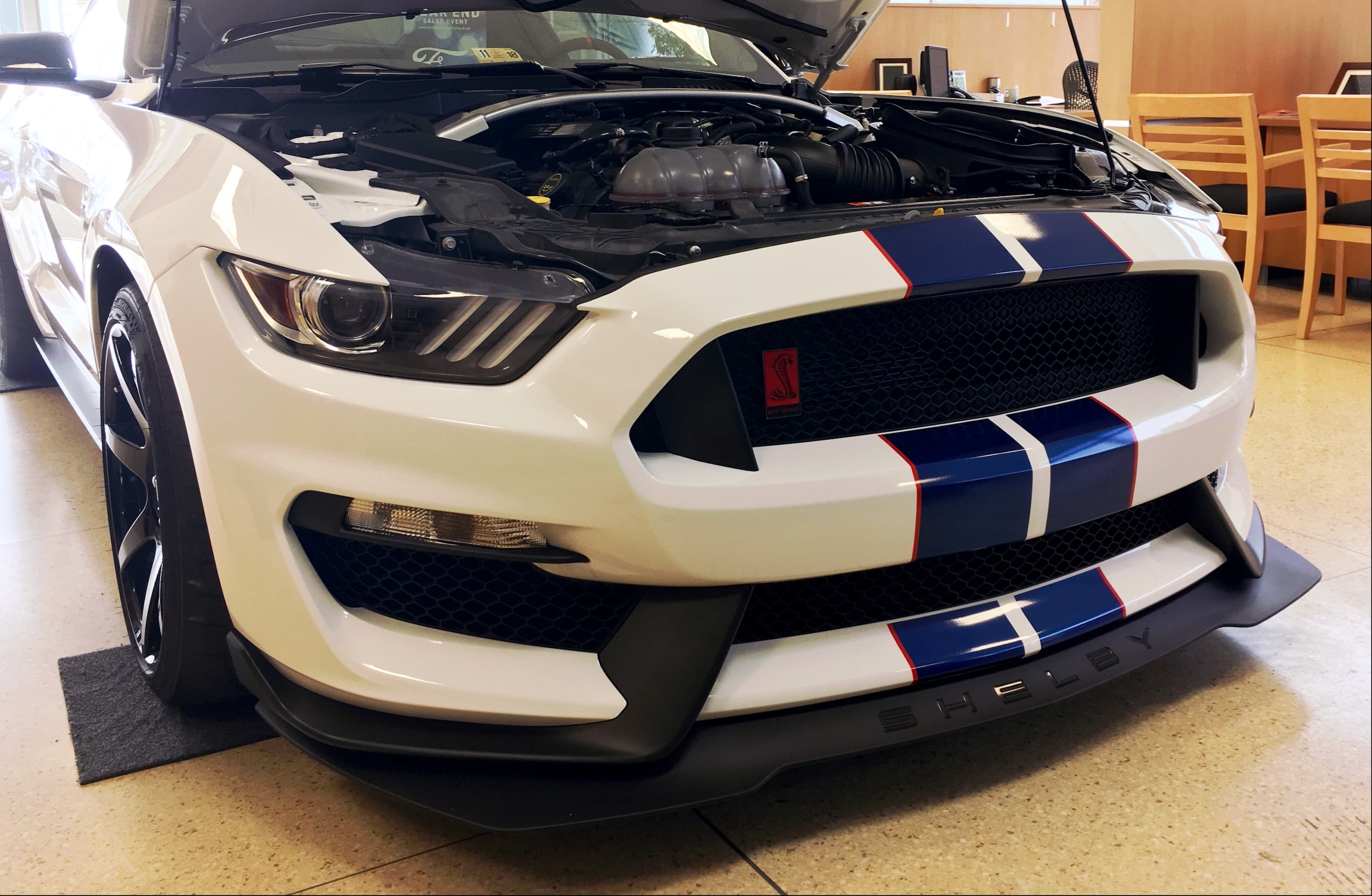 Once you take a seat, you'll notice the Cobra® logo wrapped steering wheel. As you're looking around you may notice the backseat, audio system, air condition, and other interior norms are missing but that's intentional. It's all to save weight and make this car faster and reduce distraction on the track. Don't worry if we want all the bells and whistles they can be put back in.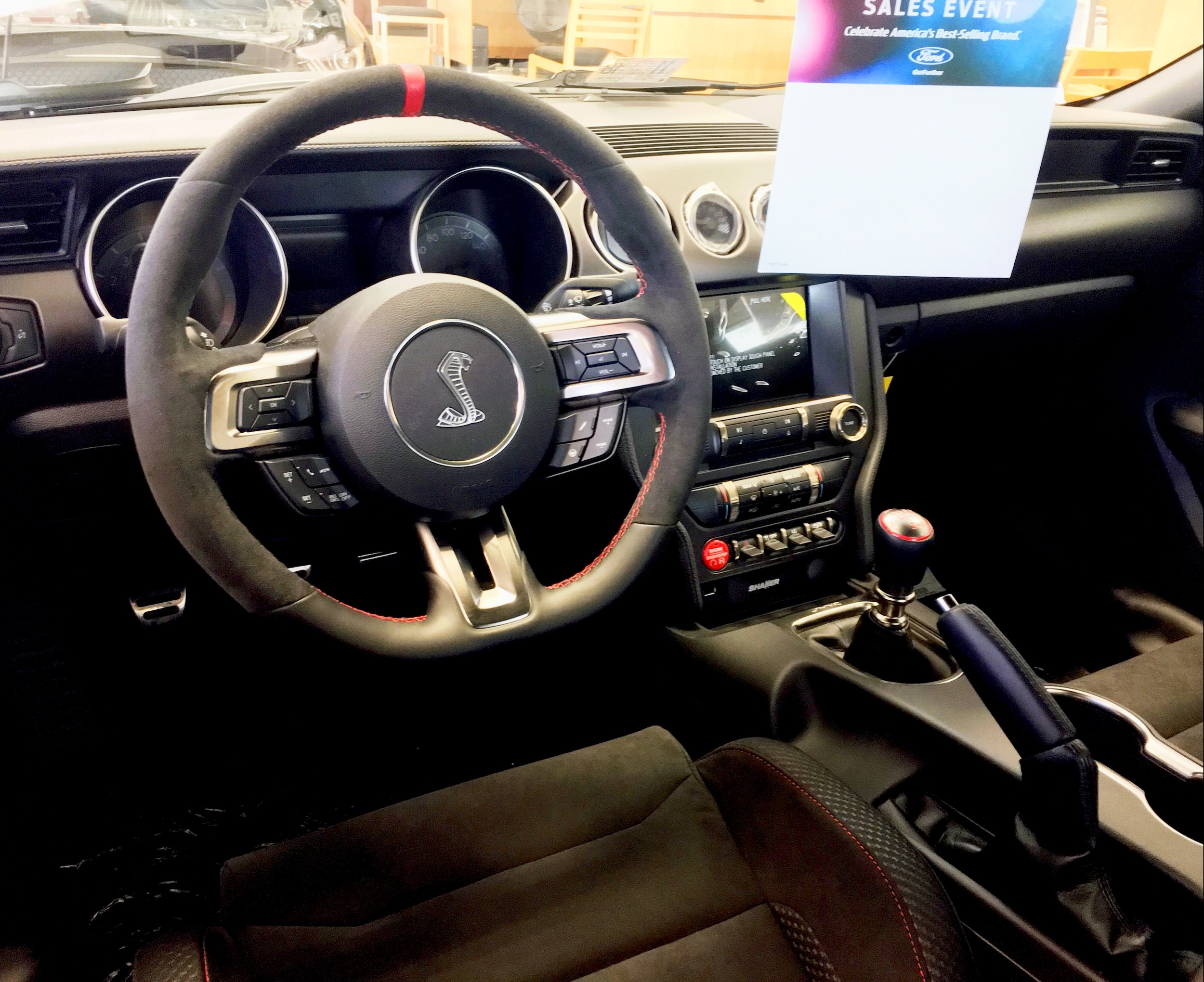 Excited just reading about it? We don't blame you. We're the only dealer in Richmond to have one in our showroom so come by and see this unique Shelby for yourself, we'd love to get you driving one!
Driven By You,
Richmond Ford