With its history deeply rooted in our nation's founding and a leading economic status, Richmond, VA, is an exciting place where the past, present, and future collide.Numerous monuments and museums recount compelling stories of the Civil War, while stunning architecture and gorgeous botanical gardens dress countless streets and landmarks. The James River is a striking backdrop for Virginia's capital and a natural escape for Richmond's thrill-seekers. Richmond is also known for its thriving artistic community, where local talents unite to perform daily shows, showcase spectacular art, and give back to the city.Minutes from I-95 North, Richmond's location is ideal for exploring the central East Coast whether you're heading to Charlottesville to tour Monticello or traveling up to Washington DC.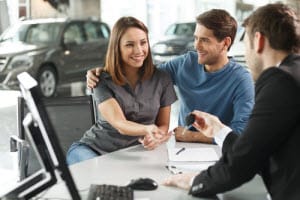 Ford Cars near Me
To make the most of all that Richmond and the surrounding areas have to offer, you need a dependable vehicle to get you there. Richmond Ford Lincoln's expansive selection of Ford vehicles is as vibrant as the city itself. With hundreds of current-year models in stock, you can be sure to find the member of the Ford family that's right for yours at Richmond Ford Lincoln.With powerful vehicles that are at the forefront of automotive technology, Ford has become one of the most trusted and recognized American car brands. Richmond Ford Lincoln's inventory is far reaching. From the new Ford Fiesta that makes an exceptional commuter vehicle with an EcoBoost engine achieving an average 37 mpg to the redesigned Ford Escape that brings superior comfort and a sporty powertrain to this compelling crossover SUV, there's a Ford vehicle to compliment every type of driver.In addition to a huge new vehicle inventory, Richmond Ford Lincoln stocks a variety of used vehicles across popular brands, and many Ford models qualify for our highly rated certified pre-owned program.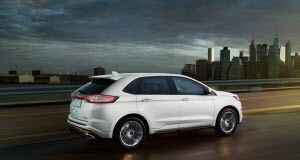 All-Star Service and Collision Center
After you purchase your new or pre-owned Ford from us, you can count on our service center to keep your vehicle in tip-top shape. Whether it's a regular oil change or brake job or a more serious repair, our highly trained automotive technicians are committed to performing top-notch fixes to get you back on the road as quick as possible.
Ford Dealership near Me
Not many dealerships can say they've been in business for nearly 100 years. Richmond Ford Lincoln opened its doors in 1916 and has been providing a superior customer experience to the central Virginia region ever since. Years of experience steeped in honing our skills to go above and beyond serving our customers and delivering incredible value have made us a favorite among Richmond locals.There are countless reasons to choose Richmond Ford Lincoln as your quality Ford dealer, from unbeatable model variety to a longstanding history of success and a key role in serving the Richmond community. But the best way to get to know us is to come out for a visit! Learn more about the various locations we serve below - we look forward to helping you achieve your founding Ford moment!

Certified Pre-Owned Car Dealer Mechanicsville, VA
Certified Pre-Owned Ford Dealer Richmond, VA