When looking at the best trucks for construction work, you have a lot of choices to consider. The Ford brand, especially the Ford Super Duty Series, is a great place to begin your search. There's no job around Ashland, Mechanicsville, or Richmond, VA, that a Super Duty truck can't handle.
At Richmond Commercial Truck Center, we do all we can to pair you with the right vehicle. So, while our online inventory is a handy place to consider various models, we thought we'd specifically lay out trucks that are ideal for construction work!
---
Ford F-250
First up in the Ford Super Duty Series is the Ford F-250. A step above the more traditional Ford F-150, the F-250 is stronger, larger, and more apt to handle jobs typically found on a construction site.
In addition to increasing the towing and payload capabilities over the F-150, the F-250 has a range of useful exterior features to make work-life easier.
You can largely customize aspects of the truck, too. If you need more off-roading capability, for instance, you can have the truck fitted with larger, all-terrain tires-a process we can handle in our service center.
Check out our inventory of the Ford F-250!
---
Ford F-350 & Ford F-350 Chassis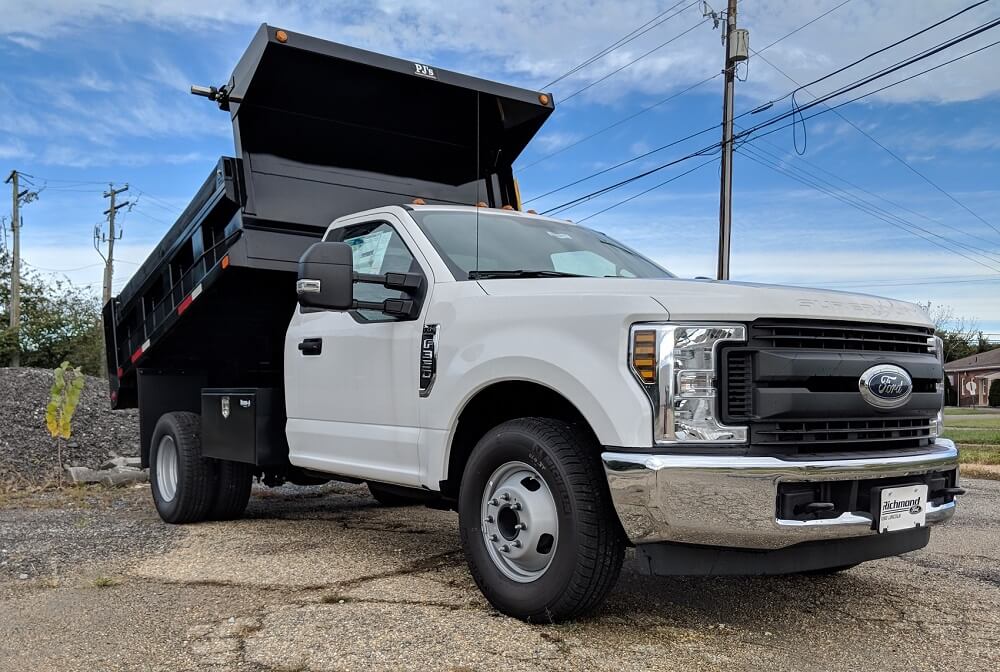 Differing body styles become the norm the higher you go within the Super Duty Series. So, when looking at options like the Ford F-350, you can choose a more traditional frame or go with the chassis design. Other options include a Dual Rear Wheel drivetrain and an extra-large bed size.
No matter the configuration you decide to go with, power will be in ample supply. Thanks to a few engines, you can customize just how high your power is able to go.
---
Ford F-450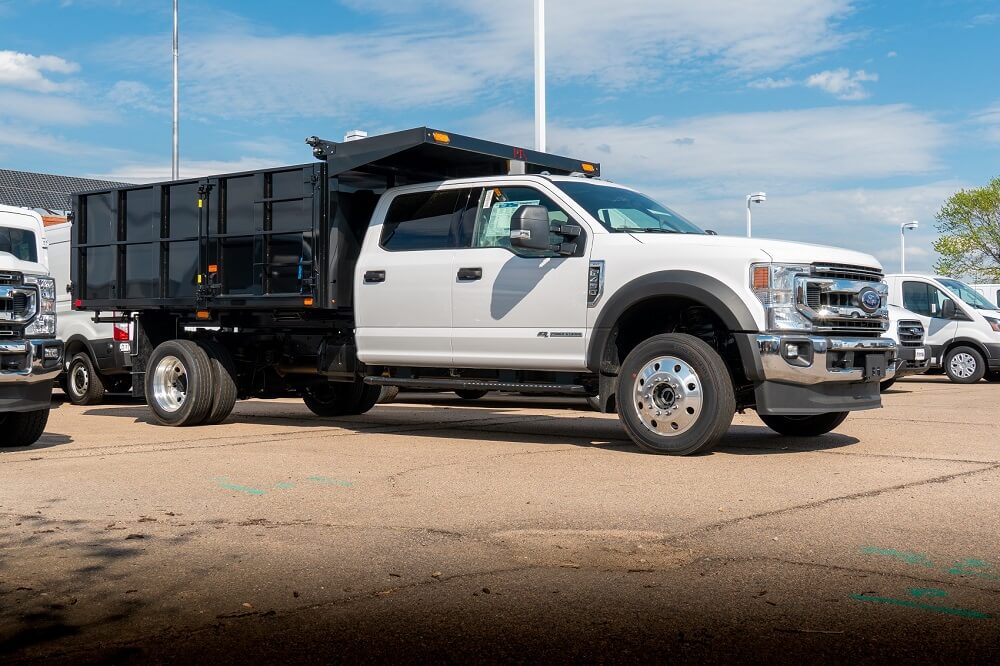 The higher you climb in the Super Duty Series, the more you can enjoy pretty much everything regarding capability and performance.
The Ford F-450 is a beast of a truck. The experience behind the wheel is immediate and reassuring, even if you have some 30,000 pounds of trailer hitched to the rear.
As with all these Ford trucks, a flurry of options will allow you to customize the vehicle to fit your specific construction needs.
---
Ford F-550
The largest in an impressive lineup of trucks, the Ford F-550 is a shining example of what the Ford Super Duty Series is capable of.
Even compared to the other options within the lineup, the F-550 stands out given its sheer size and imposing presence. It's the type of truck that can spearhead any construction work you might come across.
---
Consider a Few of Our Construction-Ready Trucks
The truck lineup we offer at Richmond Commercial Truck Center is diverse and powerful. When a construction job pops up around Richmond, Mechanicsville, or Ashland, Virginia, we'll have a model ready to lend a helping hand.
So, view our inventory and contact us online to learn more about the Ford Super Duty Series or any other commercial vehicles we have in stock!