Customize Trucks & Cars in Richmond VA

Sometimes you want to add a little bit of yourself to a vehicle when you own it. Maybe you want to raise its ground clearance or give it a cool window tint and grab attention while driving through Richmond, Mechanicsville, or Ashland, Virginia.
Give your truck or car that personal touch through Richmond Ford Lincoln. Our experienced team will install any accessory you choose at Richmond Customs with either a newly purchased car or your current vehicle.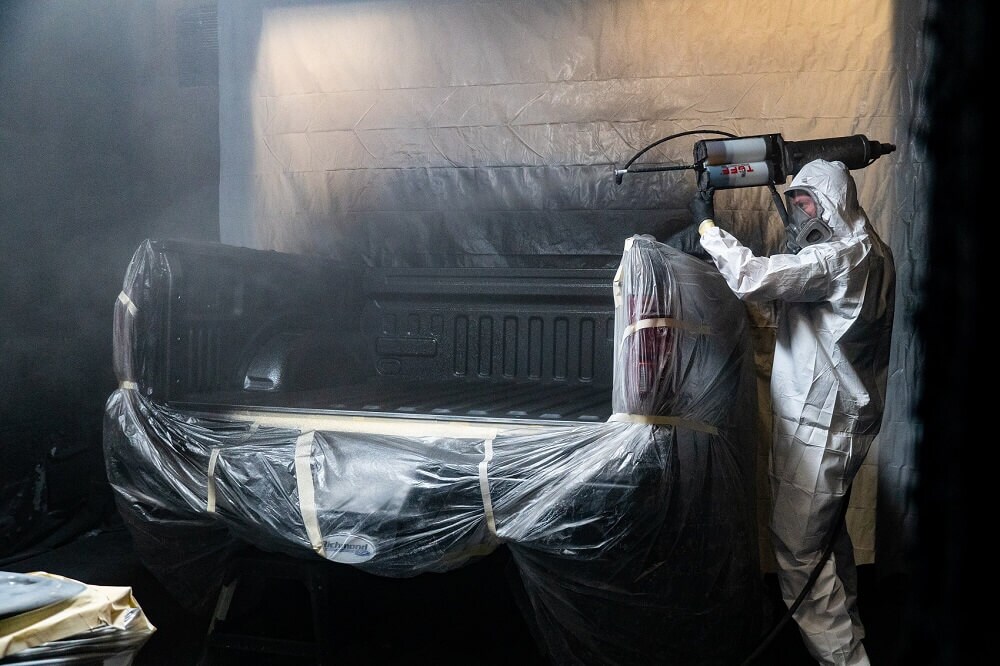 Bedliners are a great way to reduce the wear and tear on your truck as you load and unload supplies. Our team has experience both installing new bedliners and replacing old ones.
Two common options for bedliners include:
Spray-in bedliners
Drop-in bedliners
Spray-in bedliners spray a special coating into your truck bed, while drop-in bedliners are an accessory you install onto your truck bed. We go into more detail in the resources below…
Spray-In Bedliners vs Drop-In Bedliners 
Spay-In Bedliners near Me
Window tinting is a great way to keep your vehicle's interior cool and private-not to mention it adds eye-catching style to your car. A thin film is applied to your vehicle's glass in order to darken it.
Our customization center can apply these window tints to the gradient that you want in accordance with Virginia law.
There's a range of window tint percentages available, such as:
35% tint for a stylish/sleek look
20% tint for privacy
50% tint, which reduces glare and eye strain
If you like to head off the beaten path, undercoating may be an important consideration. Your undercarriage is exposed to a lot of wear and tear over time, especially when off-roading. To help improve durability, we can implement an undercoating that gives your vehicle additional protection.
Undercoating has a few additional benefits like:
Reducing interior noise
Rust protection
Extending the life of your vehicle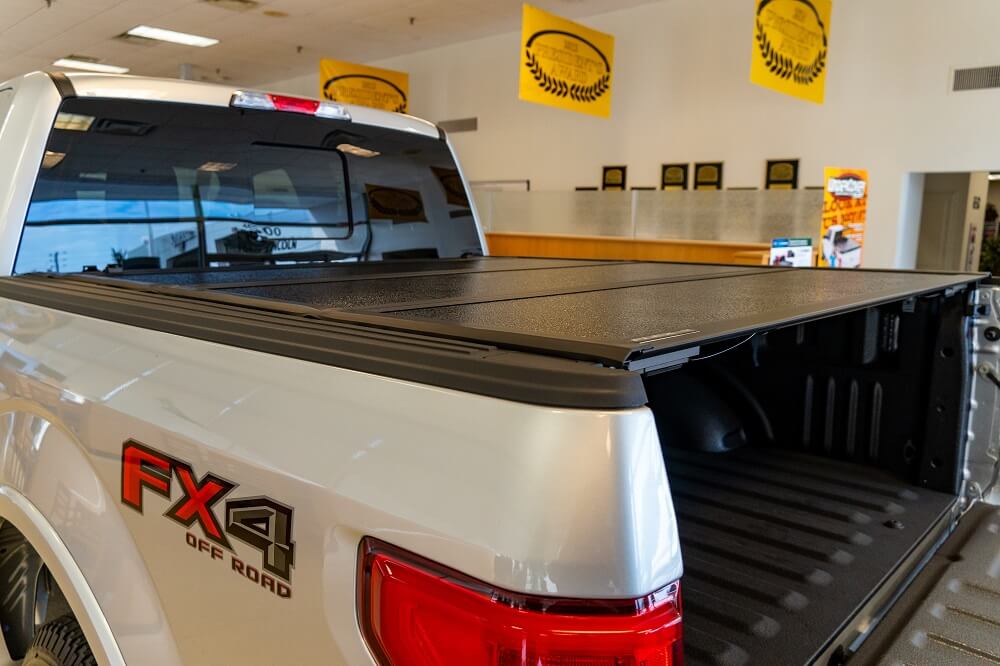 Wish you could cover your truck bed? Tonneau covers are designed to do that. Tonneau covers also help improve your truck's aerodynamic ability, saving you fuel in the long run.
Our customization center offers several different types of tonneau covers, like:
Soft roll-up covers
Paint match covers
Retractable bed covers
A running board is a style statement that also serves a practical use for your truck. Kids or adults who need a hand getting into your truck can use them so that everyone can enjoy the ride!
Running boards can also match your and your vehicle's style by:
Matching your vehicle's paint color
Accenting with chrome
Adding a bit of classic black
If you adore your car's paint color and want to ensure that color remains sharp over time, opt for a quick and effective paint protection film! This film is clear and lets your vehicle's color shine while staying in great shape for years to come.
On top of that, paint protection films also:
Help retain your vehicle's worth
Protect against scratches and dings
Make it easier to wash your car
Saving money by buying a lower trim truck doesn't mean you have to compromise on the quality of the interior. Stepping up to a Lariat from an XL or XLT may not be what you are looking for but you still want to have a premium fit and finish. This is where adding aftermarket Leather is a great option!
Adding leather seats has some great benefits:
Leather is much easier to keep clean
Cloth seats can make it harder to slide across
Your interior will feel much more premium
You may not have noticed but most trucks come from the factory with their rear wheel well exposed. You can see paint, the frame under the bed, and various components that are exposed to the elements and what ever you may drive over. Your rear tires will constantly be kicking up these elements all over this exposed area with every rotation.
Some of the benefits of adding Well Well Liners are: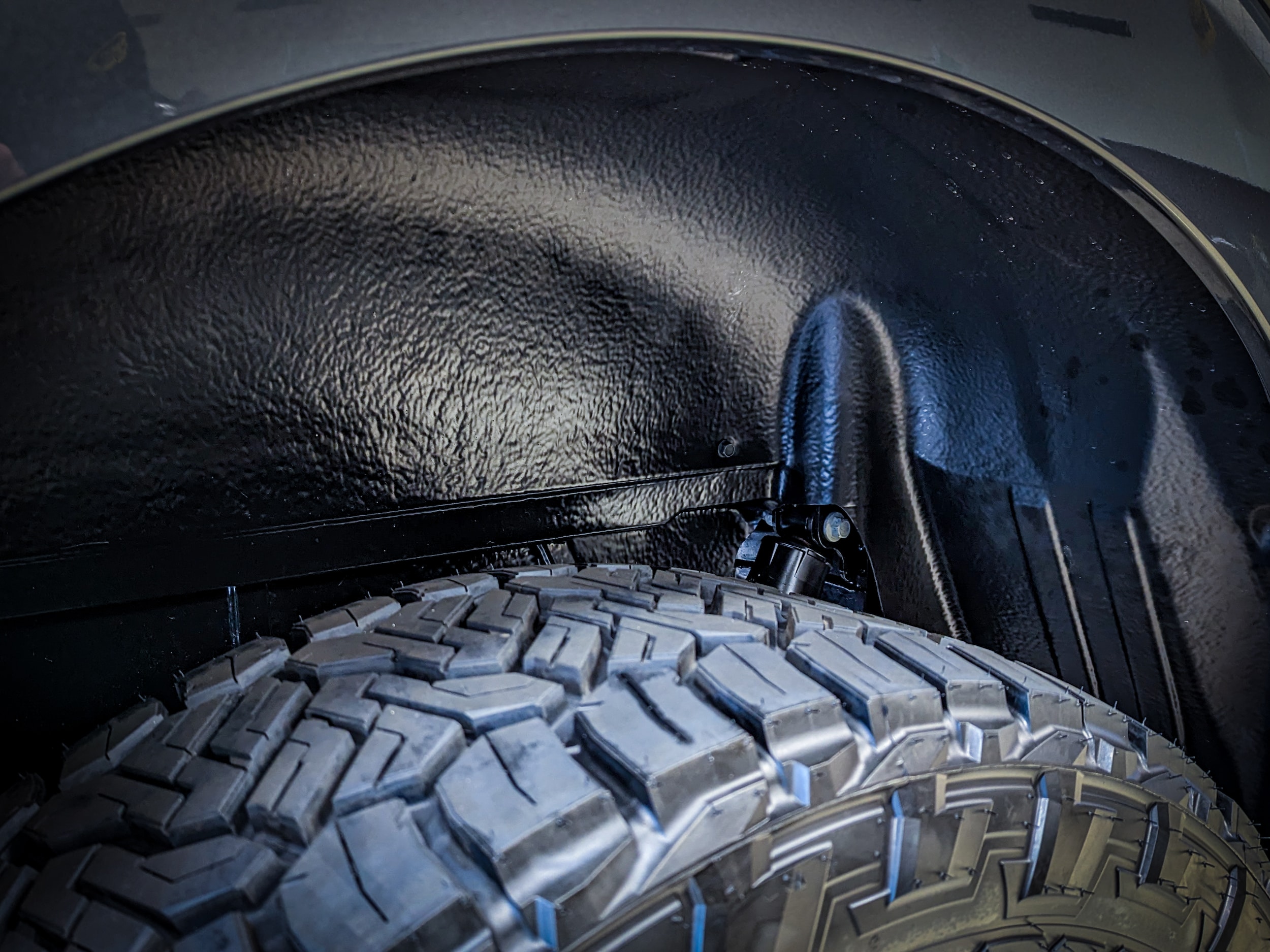 Keep your components from being exposed
Protect against rocks/mud/sand/salt/snow
Offer a finished look
One of the easiest ways to set your vehicle apart from the rest is to fit it with a new look. Adding wheels and tires changes the attitude and changes the performance for the better. 
Outfit your truck with new wheels & tires to:
Increase off-road performance
Increase the height
Set your self apart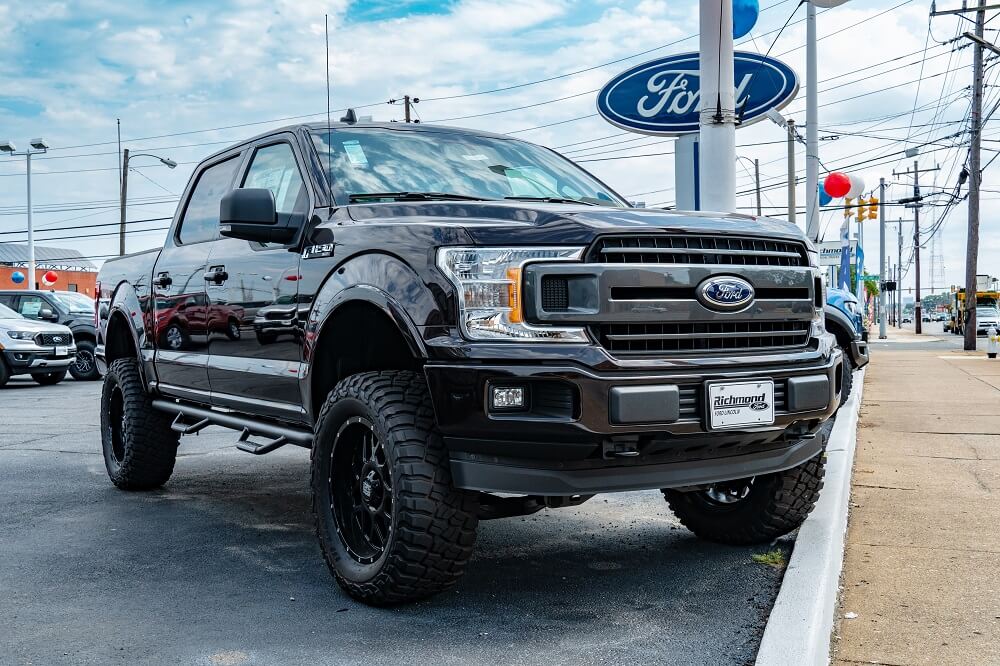 Lift kits give your vehicle a little more height. The proper lift kit will take your off-roading ability to another level by adding additional ground clearance or changing the suspension. It can also add to your truck's presence while moving down the highway or around town.
As we mentioned, our lift kits give you a little more height. With that additional height, you can:
Equip larger tires
Ensure better off-road performance
Add a flare of style to every ride
Learn about our lifted trucks here!
ROUSH Performance Parts
One of the most exciting aspects of Richmond Customs is that we are one of the Central VA dealerships partnered with ROUSH.
ROUSH is an aftermarket high-performance parts manufacturer that offers components like:
These can be added to your vehicle so that you can enjoy every ounce of performance capability. For those who love a fun, sporty ride, ROUSH performance parts are for you!
Customize Your Car or Truck Today
Are you ready to outfit your truck or car with a custom design near Richmond, Mechanicsville, or Ashland, VA? Our team at Richmond Ford Lincoln is ready to help make that happen.
The way to get started is by reaching out to our team via our website or by phone. We'll ask you some questions about what you want to customize with your ride, and we'll schedule an appointment for you to bring your vehicle in.
Reach out to customize your automobile today!
Make an Inquiry
* Indicates a required field