Seeing a red icon light up on your Ford's dashboard mid-drive can be alarming, especially if it's one you've never seen before. Richmond Ford Lincoln's handy Ford dashboard light guides can help you to extinguish your worry and get back on the road with confidence.
Check out all of the areas that our Ford dashboard light guides help you with below.
2017 Ford Fiesta Dashboard Light Guide
2017 Ford Fusion Dashboard Light Guide
2017 Ford Escape Dashboard Light Guide
2017 Ford F-150 Dashboard Light Guide
2017 Ford Mustang Dashboard Light Guide
2016 Ford Edge Dashboard Light Guide
2016 Ford Focus Dashboard Light Guide
2016 Ford Explorer Dashboard Light Guide
Ford Dashboard Indicator vs. Ford Dashboard Warning Lights
Define Your Dashboard: Warnings vs. Indicators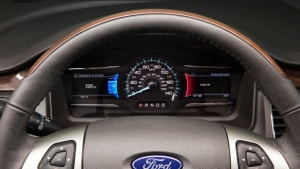 The next steps you take in reconciling a lit dash light largely depend on whether it's a warning light or an indicator light. Our light guides are here to remind you that not all dashboard lights mean trouble!
While warning lights typically flash in attention-grabbing colors such as amber or red and usually point to a serious problem under the hood, indicators light up in blue, green, or white to let you know that a particular mechanism is in use.
Aside from listing out each major dash light and its corresponding meaning, our Ford dashboard light guides categorize lights into warnings and indicators so you remember which ones to watch out for and when. 
Get Familiar with Advanced Features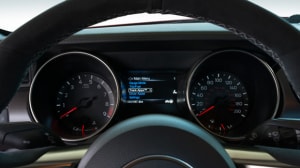 Ford's advanced safety technology systems, such as Blind Spot Information or Lane Keeping, have their own unique dashboard lights that will appear to provide instantaneous feedback to the driver about whether current conditions are safe. By knowing which symbols correspond to which programs, you can use these systems to the fullest!
Dashboard Enlightenment Is Just a Click Away
Is your lit dashboard light a major concern or does it merely indicate normal function? Our Ford dashboard light guides help you quickly find the answer so you know whether to seek help immediately or schedule an appointment with your local service center soon.
Of course, Richmond, Ashland, and Mechanicsville area drivers can always reach out to Richmond Ford Lincoln's certified service center for expert advice on dash light anomalies or to have their car inspected from top to bottom pronto.
Our model-specific guides make sure that all of the indicators and warnings in your Ford are spoken for. Simply click your model from the list below to get started!