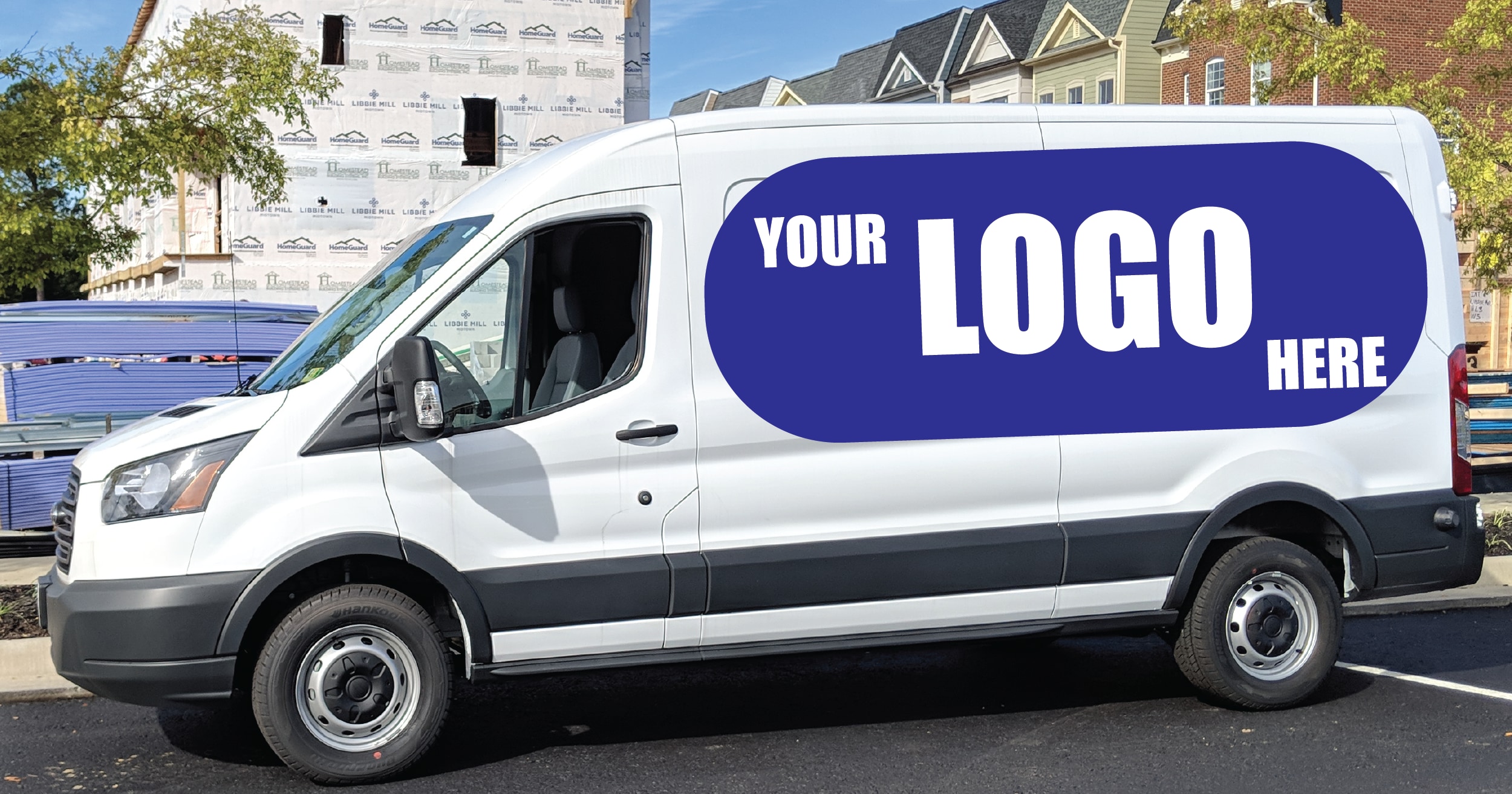 When you're considering different ways to advertise your business, one option is using your vehicle. Decals and wraps can be added to your car to inform other drives and pedestrians of your business while you're on the go around Richmond, Mechanicsville, and Ashland, VA.
Richmond Commercial Truck Center is able to apply decals and vehicle wraps through our onsite service center. We want to help you advertise your business and get the job done.
Advertise Your Business On the Go
One of the easiest places to advertise your business is on your company vehicle. Companies like yours with commercial trucks or vans have plenty of real estate to work with, where you can add:
Company logos
Branding
Contact information
Any other company-related artwork
These can also be added to sedans or SUVs. Branding is a great way to get your vehicles and company noticed.
No decal or wrap is permanent, so you can change your decal as you need to. This may be to update new contact information, or reflect a change in your company's logo.
Types of Vehicle Wraps and Decals
Decals and vehicle wraps give you the ability to advertise wherever you go. At our commercial vehicle service center, we can install different types of vehicle decals, including:
Full vehicle wraps
Partial vehicle wraps
Vinyl graphics/decals
Window film
Full vehicle wraps are larger graphic options that cover your entire vehicle and change its appearance.
Partial vehicle wraps take up more space than decals, but less than the entire vehicle. On average, they are 50 to 200 square feet.
Decals only cover one specific spot of your vehicle. They can be small and fit on a window, or large enough to stick on a door. There is often a variety of sizing options to choose from.
Window film is a way to put graphics or words onto your vehicle's windows. These graphics are visible outside of your car while non-obstructive for your driver.
Vehicle Wrap and Decal Maintenance
Once you get your vehicle back with the wrap or decal you've ordered, you might wonder how to take care of it. You want it to look its best for as long as possible.
After a while, the sun may begin to dull your decal. To restore its bright colors, use a vinyl restorative product. Follow these steps:
Wash the spot with water
Dry completely
Apply the product with a soft cloth
Routine vehicle washing can help you keep up the look of decals or vehicle wraps.
Window decals are a little more delicate and require hand washing to keep them in peak condition. Glass-friendly chemicals can aid in keeping your decal in better shape.
Schedule Your Vehicle Wrap or Decal Installation near Richmond VA Today
Are you considering a vehicle wrap or decal for your business's vehicle? Now that you've read a little more about what Richmond Commercial Truck Center offers, we encourage you to reach out to our team. We want to help business owners around Richmond, Mechanicsville, and Ashland, Virginia, advertise their business.
Contact us through our website-or by phone-to discuss your vehicle decaling options today.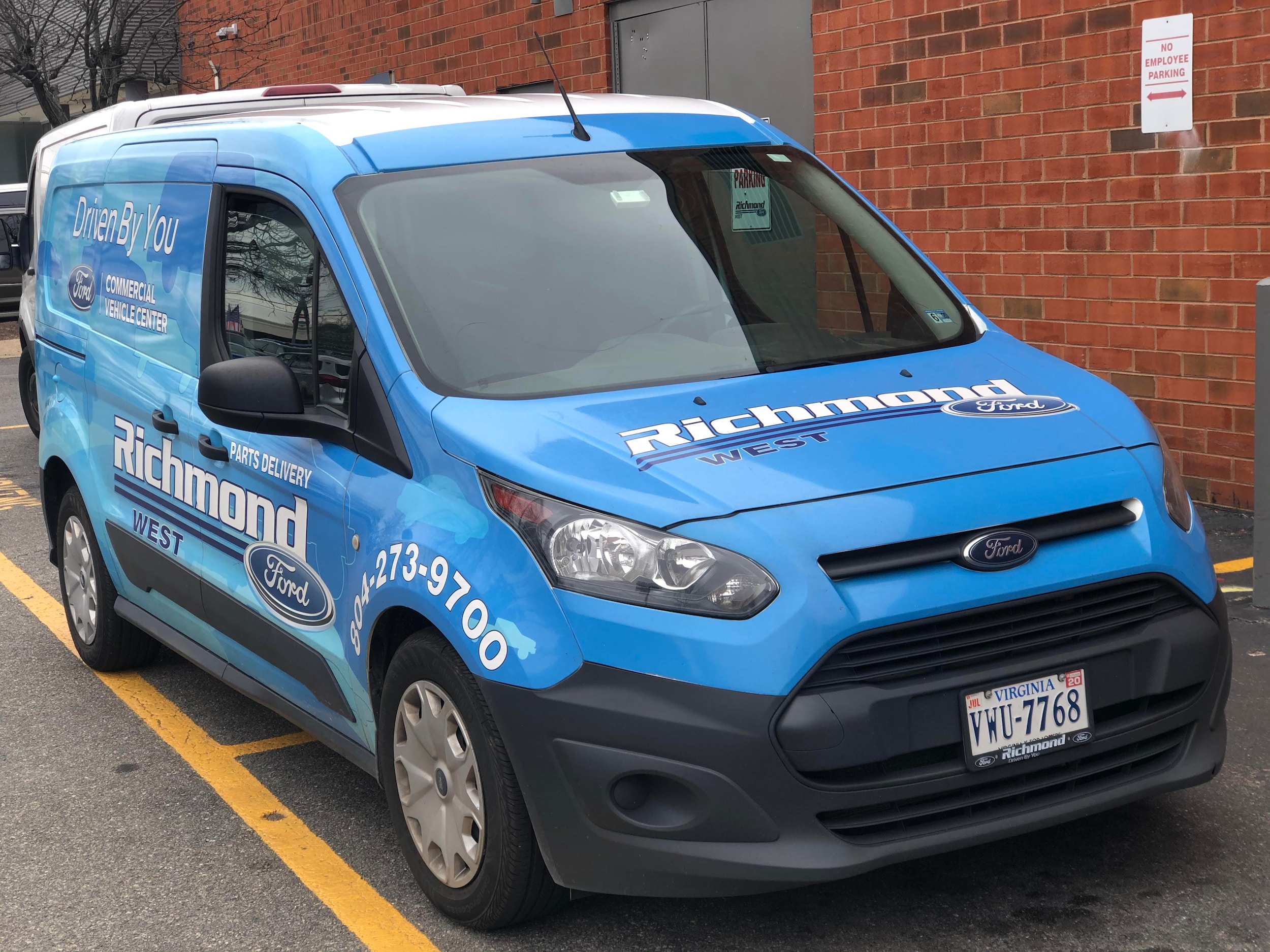 How To Schedule
Simply contact us and let us know what type of wrap or decal you'd like added and which artwork would be used.
Contact Brad Baker

E-mail: BFBaker@richmondford.com