While college basketball's March Madness was heating up, so was the competition here at Richmond Ford Lincoln. Sales people competed against each other in a walkabout competition, deciding who delivered a newly-purchased car to a customer the best.
Each sales person was given a list, prior to the competition, of assumptions, as well as subjects they needed to touch on when delivering a newly-purchased vehicle to a customer.
They were judged on the way they presented the vehicle, how they interacted with the customer, and if they hit the mark on everything they needed to talk about. Some of t
hose things included; positioning the seat and steering wheel to setting up MyKey
,
to taking a photo of the customer and their new car.
At first they were just competing against each other until it was down to the final two. Jazz Singh and Chris Burnette represented us against Richmond Ford West's final two. Their customer, owner Ron Kody; with judges Marks Sands - GM of Richmond Ford West, Mike Serpico -
VP and
GM of Richmond Ford Lincoln
, and Dan Tayman - Controller of Richmond Ford.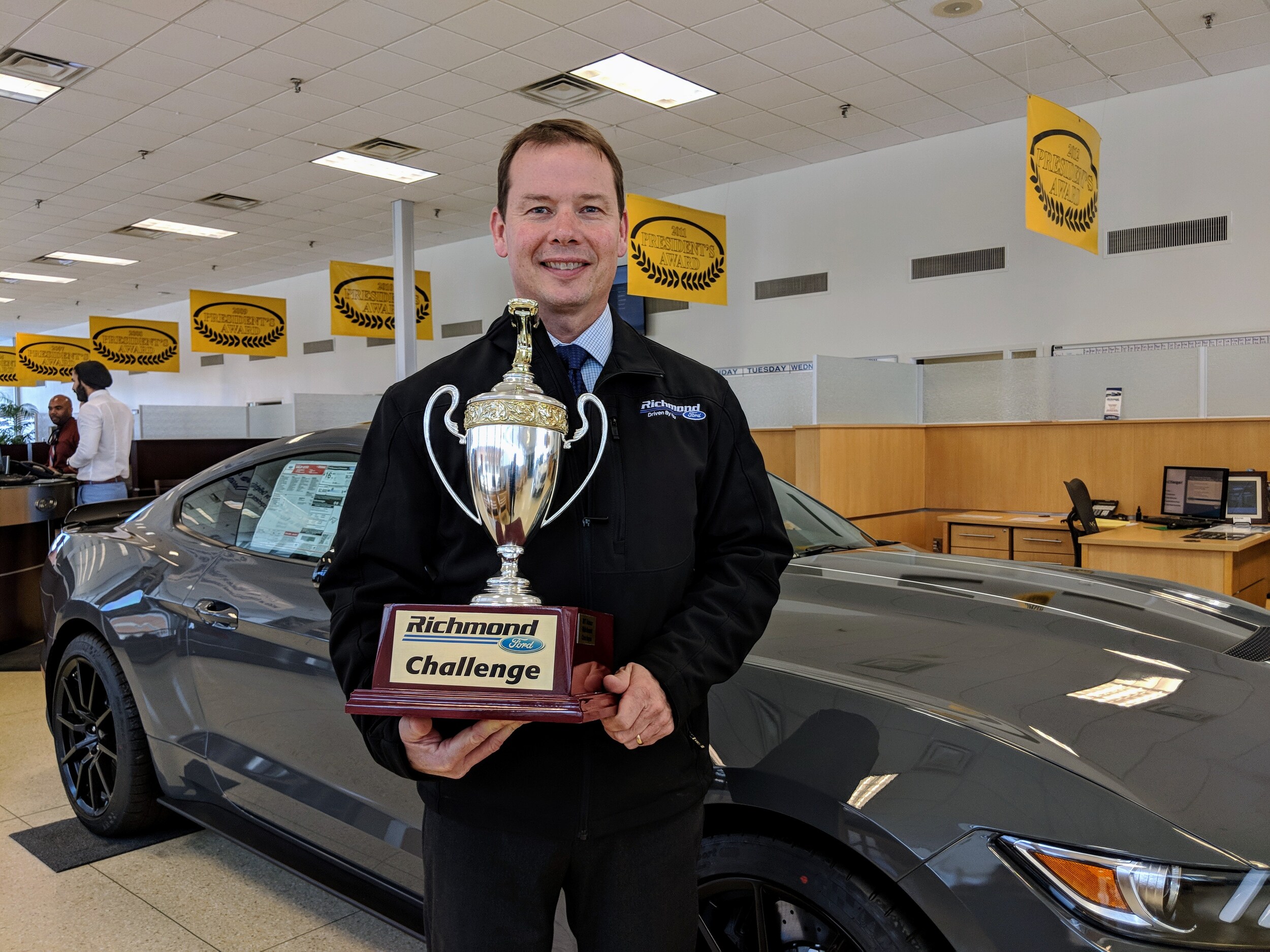 While they both did a great job, it was the experienced Chris Burnette that beat out the young hot shots he went up against earning him the top honors between both stores and the trophy! Congratulations Chris, keep it up! Check out the photos below for an inside look into the competition.