Ford Performance brought drivers, their cars, simulators, and more to our store and the community showed up with excitement. The first 300 people received wristbands to have an autograph session with Clint Bowyer, Joey Logano, and Chase Briscoe!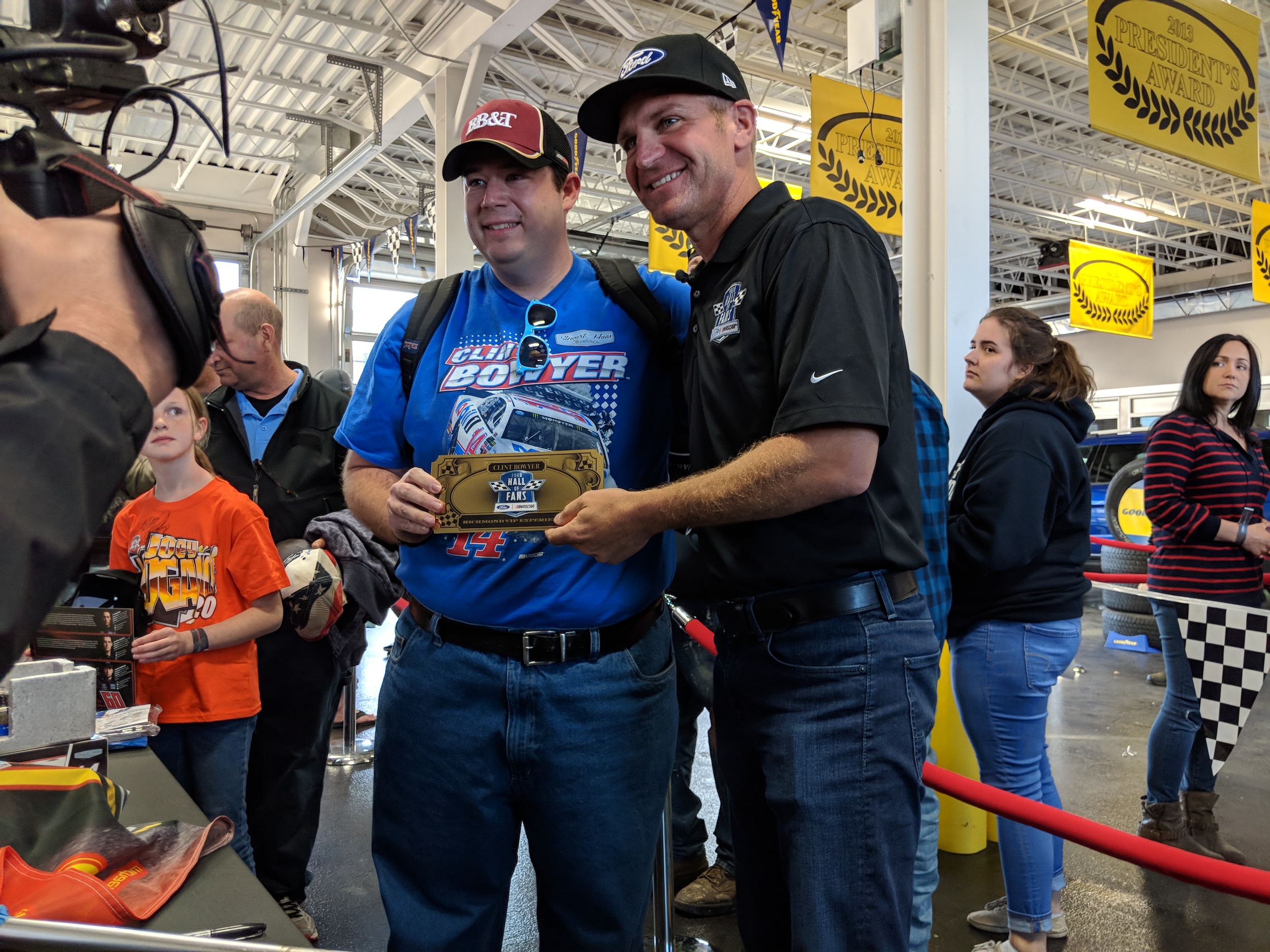 Fans did not disappoint, they came decked out ready to see their favorite drivers. Two lucky Clint Bowyer fans were chosen to receive a "Golden Ticket"! They will be backstage with Bowyer all race-weekend, pit tickets for Saturday's race and a bag full of Ford Performance swag to take home.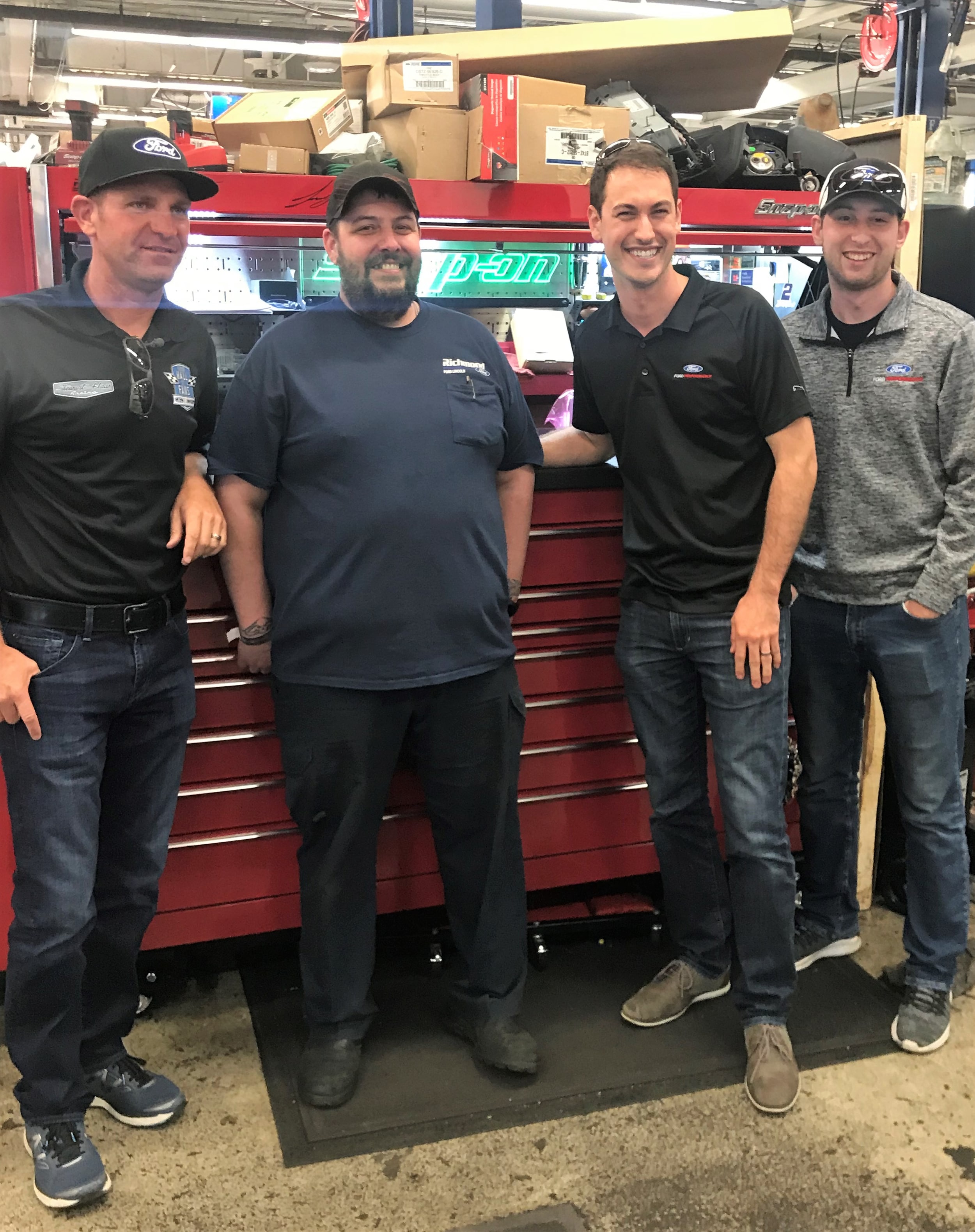 Our service technician, Ron Bagby who is a big NASCAR fan, got the ultimate treat when all of the drivers came back to the shop and signed his Snap On tool box!
Amanda Williams' was surprised when her mom brought her to the event after school and she got to meet her favorite driver Clint Bowyer. "I was stoked, I'm so happy I went. It was worth the wait!", she said. A few happy tears may have been shed after this moment!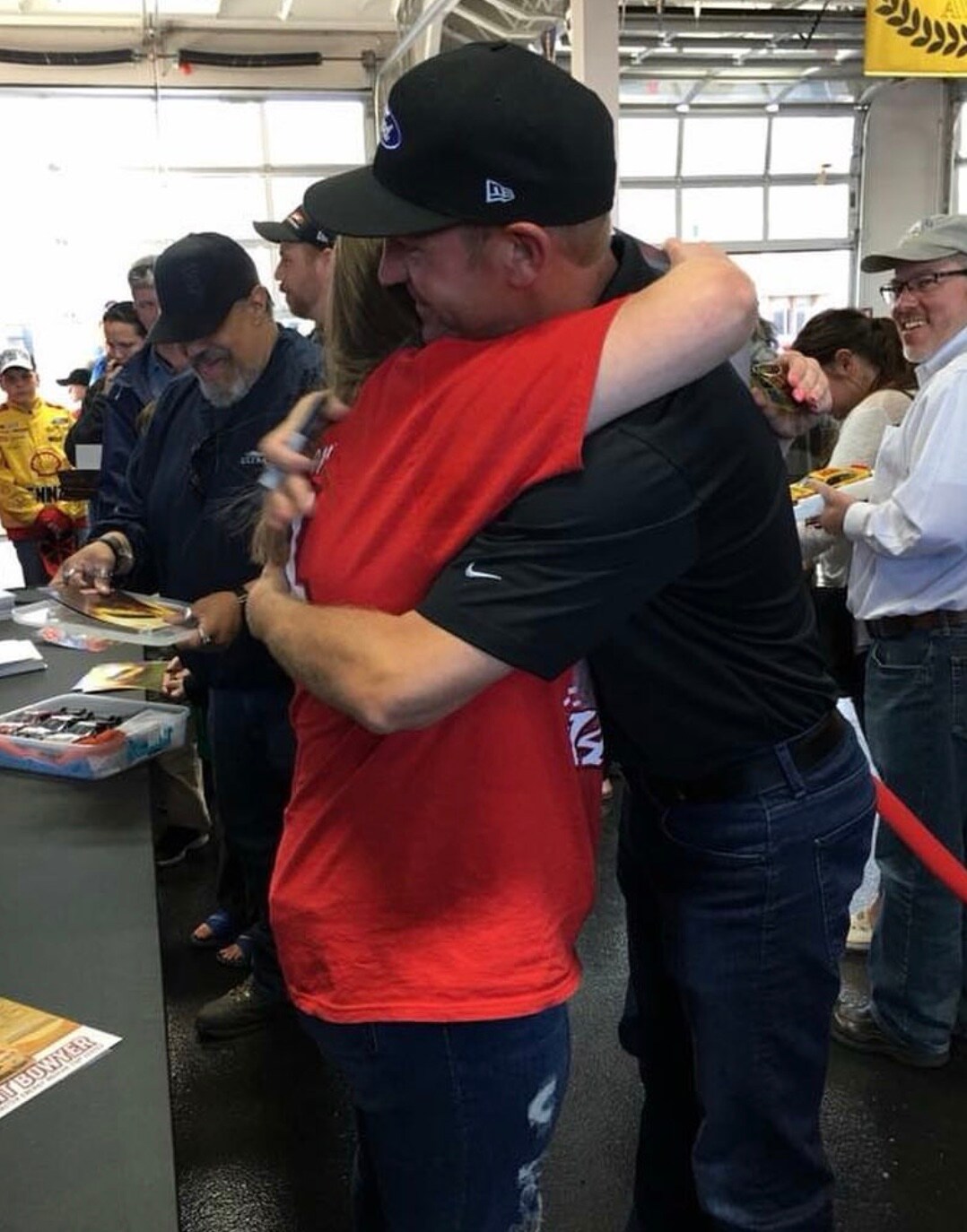 Even loyal Joey Logano fans were excited to meet Clint Bowyer! It was a great event full of smiles from the smallest kids to the die-hard adult fans.
Thank you again to everyone at Ford Performance, Clint Bowyer, Joey Logano, Chase Briscoe, and our team for making the day such a success!