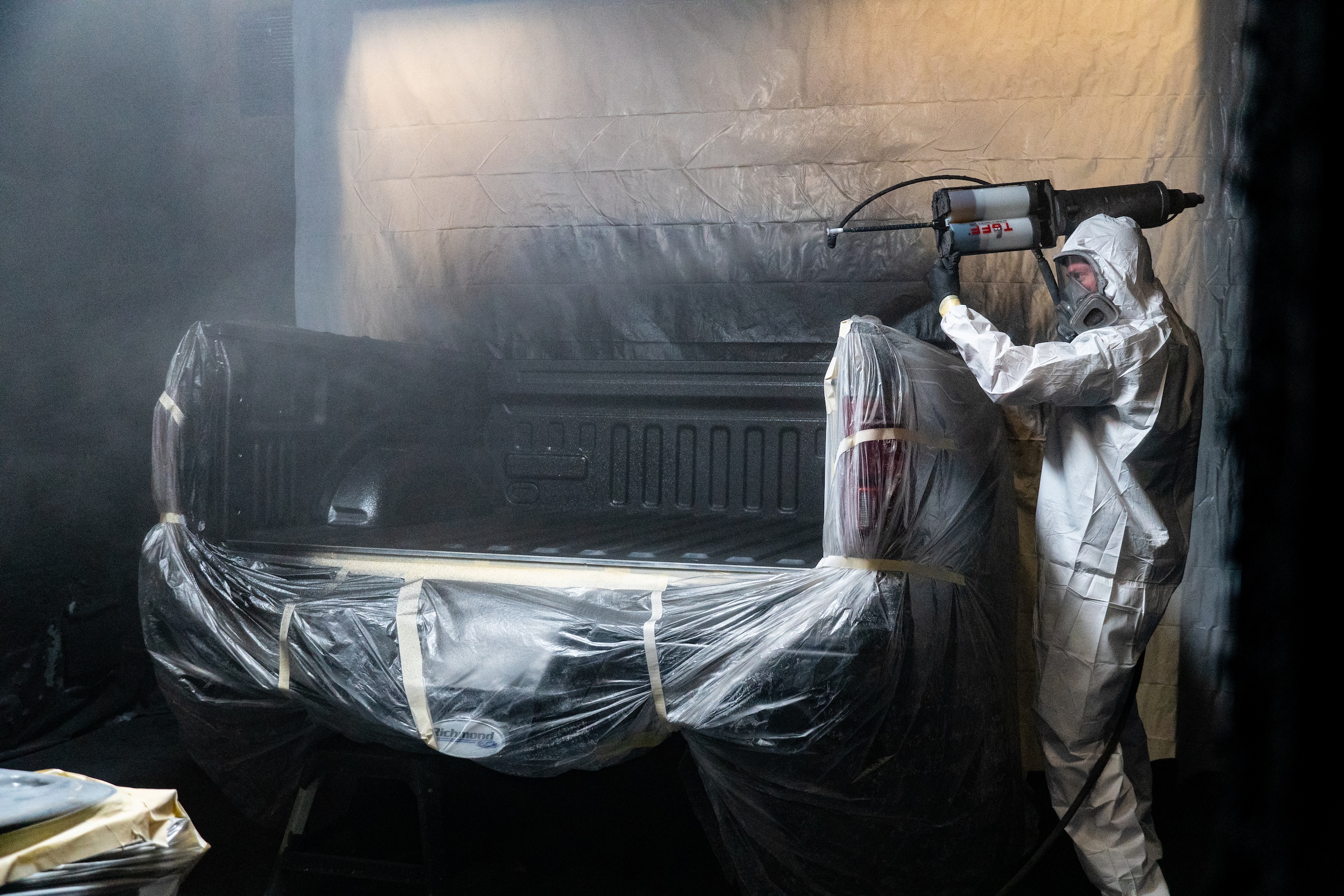 If you drive a truck, such as the
F-150
, chances are you are hauling cargo regularly. This can leave your truck bed scratched, dented and faded. The best protection is to install a bedliner which can
protect your truck bed
from these scratches, dings or dents while also being a
slip-resistant surface
for your valuables and equipment.
Bedliners come in two different types: Drop-in and Spray-in, both of which are exactly as their name suggests. A drop-in bedliner is a simple piece of plastic that is "dropped in" to your truck bed. A spray-in bedliner is a coating that is sprayed directly onto your truck bed which then solidifies to create a protective layer. Here are some pros and cons of each type so you know which is best for you.
Drop-In
Pros:


Easy install - simply drop it in
Less expensive than spray-in
Easily replaced
Covers up existing scratches and dents

Cons:


Water, sand and gravel can get caught between the bedliner and bed
More vulnerable to damage and would need to be replaced
Spray-In
Pros:


Creates a seamless air-tight layer - no chance of water damage
Long lasting
Increases resale or trade-in value
Can also protect bedrails and tailgate

Cons:


More expensive than drop-ins
Can fade to sunlight exposure
Not removable





If you're looking for something long lasting and more protective than a spray-in bedliner is the superior product for you. If you want something inexpensive and easy to place and remove, drop-in bedliners are for you.
To schedule a bedliner install or to learn more, email jturner1@richmondford.com or call (804) 254-9290.