If you ask someone what the sweetest dessert shop around Richmond, VA, is, there's a good chance they'll reply "Morsels". Not only is the menu of sweet treats and baked goods appealing, but the desserterie is open until midnight from Wednesdays to Saturdays. These convenient hours make it easy to grab a late-night brownie, cookie, or bar on your way home from the movies or a night out!
Since 2015, Morsels has been satisfying dessert-loving locals with a combination of classic goodies and innovative treats. Have a special event coming up? Morsels can create a one-of-a-kind cake to dazzle your guests!
Classic Morsels Desserts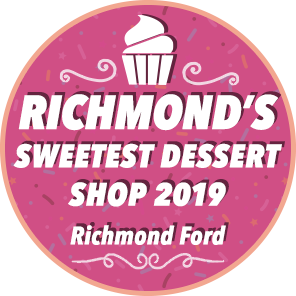 ?Day after day, locals pour into Morsels to enjoy a sweet and satisfying treat. For chocolate lovers, indulge with the River City Mud Drop, which consists of chocolate chip cookie dough wrapped in a brownie and dipped in dark chocolate.
Another fan favorite is the scrumptious Billionaire Bar. To create the right flavor, the bar is layered with chocolate and peanut butter. It then receives an infusion of caramel, nougat, and peanuts before more chocolate and peanut butter is layered on. Not only is the Billionaire Bar tasty, but it makes a great treat for the gluten-free folks in your life!
Special Orders
If you have an exciting event coming up or want to dazzle guests during the holidays, reach out to Morsels and create a dessert from their special order menu.
Cakes are certainly popular for those having a wedding or engagement party. Not sure which flavor to go with? You can arrange a tasting at Morsels to be sure you're getting the right style.
If you're more into bars or brownies than a cake, you can arrange for a tray of your favorite goodies.
Seasonal Treats
Morsels is always prepared for the holidays. Whether it's Christmas or St. Patrick's Day, they'll craft unique desserts that capture the spirit of the season.
Mint Chocolate Chip Brownies, Pecan Pie Bars, and a Gingerbread Cake with honey cinnamon vanilla frosting are all popular during the winter. St. Patty's Day sees the famous Guinness Chocolate Cake return, a cake that's topped with Bailey's Irish Cream frosting!
Grab a Late-Night Treat at Morsels!
For your late-night trips around Richmond, stop by Morsels for a delicious treat. With their decadent cookies, brownies, and cake, it's no wonder why their Richmond's sweetest dessert shop!