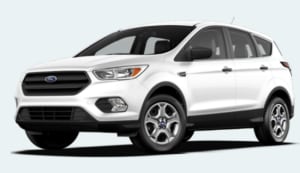 Staying up-to-date with your vehicle's maintenance schedule is one of the best ways to keep your vehicle performing well for many years. There's a variety of services that your vehicle needs to ensure that it's running at its best.
To help drivers like you in the Richmond, Ashland, and Mechanicsville area, we're going to show you the Ford Escape maintenance schedule. This article will show you all of the services, inspections, and replacements that the vehicle needs during its life span.
Following Your Ford Maintenance Schedule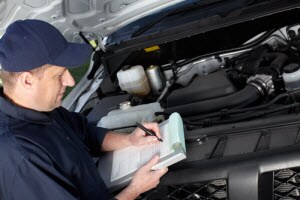 This Ford Escape maintenance schedule will be broken down by mileage as opposed to time. Time can be a tough form of measurement due to driving styles, commute distances, and other factors. Mileage is easier and more relatable for all drivers.
These service intervals will indicate a mileage and the corresponding services to have performed. It's important to note that every time you add those miles to your Ford Escape, you'll need to have those services repeated.
Ford Escape Maintenance Schedule
      
7,500 Miles: At this service interval, you'll need to have your oil and oil filter changed. During this visit, your tires will also be rotated and inspected for any damage. 
      
20,000 Miles: When you put 20,000 miles on your odometer, you'll need to change your cabin air filter. You'll also need to have your exhaust system and heat shields inspected, as well as your steering linkage, ball joints, suspension joints, and drive shafts. You'll also need to inspect your braking system, which includes your pads, shoes, rotors, drums, lines, and hoses.
      
30,000 Miles: During this visit, you'll need to add an engine air filter replacement to the previously listed services and inspections. You'll also need to replace your fuel filter during this service interval.
      
100,000 Miles: If you've kept up with your maintenance schedule and you've made it to this mileage, there are a few new services to add to your list. At 100,000 miles, you'll need to have your platinum spark plugs replaced. You'll also need to have your orange coolant flushed and replaced. During this visit, your accessory drive belt(s) will be inspected.
          
150,000 Miles: At this interval, you'll need to have your timing belt and accessory drive belt replaced. Your orange coolant will need to be changed again, and you'll need to have your automatic transmission fluid replaced.

If you keep up with all of these service intervals, your Ford Escape will continue to run as smoothly as the day you drove it home from the dealership.
Drivers in the Richmond, Ashland, and Mechanicsville area can always schedule their necessary services at Richmond Ford Lincoln. Our shop is fully stocked with the latest equipment that can make preventative maintenance a breeze.
Schedule your next service interval with us at Richmond Ford Lincoln today.
Hours
Monday

7:00AM - 7:00PM

Tuesday

7:00AM - 7:00PM

Wednesday

7:00AM - 7:00PM

Thursday

7:00AM - 7:00PM

Friday

7:00AM - 7:00PM

Saturday

7:30AM - 6:00PM

Sunday

Closed
Make an Inquiry