When it's time to find the right crossover and you're leaning towards Ford, you're probably stuck choosing between the Ford Escape vs. Edge. Both vehicles offer a lot to their drivers, but in order to make the decision that's right for you, you'll need to learn how they differ. At Richmond Ford Lincoln, we're here to help our friends in Richmond, Mechanicsville, and Ashland get a better sense of these two crossovers by delving in and exploring what the offer.
Continue reading our 2018 Ford Escape vs. 2018 Ford Edge comparison to find out which Ford crossover is the one for you!
Ford Escape vs Edge Specs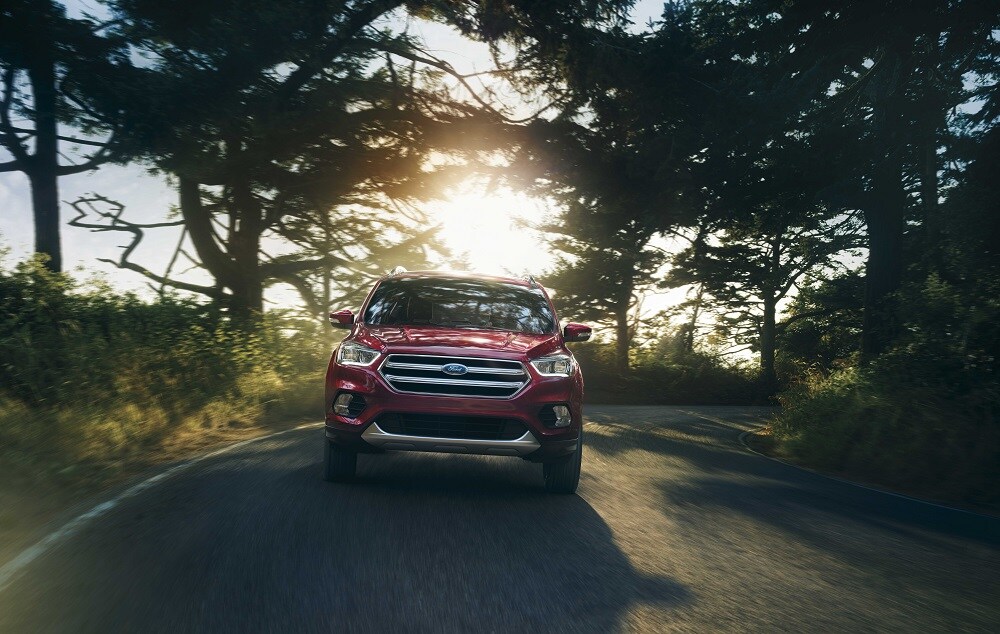 The Ford Edge and Ford Escape each offer several engine options for drivers to choose from. The Escape comes standard with a 2.5L 4-cylinder. The 2018 Edge features the Twin Scroll 2.0L EcoBoost® 4-cylinder engine, which is available as an option with the Escape. The Edge offers the most base-level power with 245 horsepower and 275 lb-ft of torque. The Escape can deliver 168 horsepower and 170 lb-ft of torque with its base-level engine.
Both Ford SUVs offer three distinctive engine options.
The Ford Edge offers more power with each of its engine options.
The highest output of the Escape engine options is 245 horsepower and the Edge tops off at 315 horsepower with the 2.7L EcoBoost® V6 engine.
Passenger & Cargo Space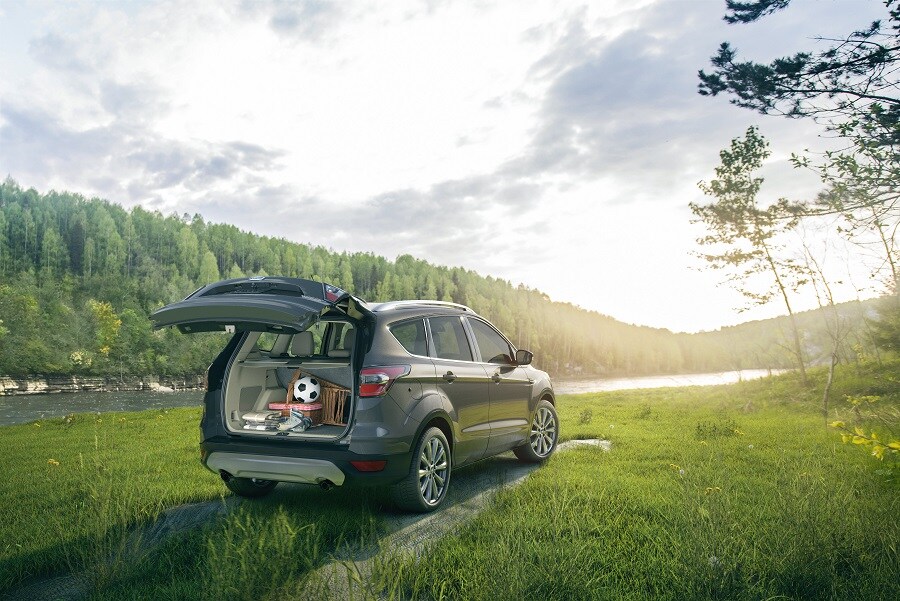 Both crossovers offer a decent amount of space for their passengers. Both vehicles are equipped to carry five passengers each, with two rows of seating available. However, due to their varying sizes, there's some subtle differences with the offered passenger and cargo space. The Escape offers 98.7 cubic feet of cabin space, while the Edge offers 113.9 cubic feet of total space in the cabin.
The 2018 Ford Escape has more front legroom with 43.1 inches vs. the 42.6 inches of front legroom in the Ford Edge.
The 2018 Ford Edge offers more legroom in the rear with 40.6 inches compared to the Ford Escape, which provides 37.3 inches of rear legroom.
The Escape SUV features 34 cubic feet of cargo space, which boosts to 68 cubic feet when the rear seats are folded down.
The 2018 Edge includes 39.2 cubic feet of space for cargo, which expands to 73.4 cubic feet when you fold down the rear bench.
Style & Appearance
Both the Edge and Escape provide similar appearances. However, there are a few differences that help you differentiate these vehicles. The Escape features a slightly shorter body that uses a flat end at the rear of the vehicle. The Edge has a lengthier body, which provides subtle arcs at the front and rear that add more to its lengthy appearance.
Choosing Between the Ford Escape vs Edge
We hope that you found our Ford Escape vs. Edge comparison insightful in showing you how these two impressive crossovers differ. However, you can get a better look at each model by browsing our inventory online, and you'll certainly be able to notice the differences when you're up close and in-person.
Richmond Ford Lincoln is here to help our friends in Richmond, Mechanicsville, and Ashland make the right choice when deciding on their next crossover. Decide between these two vehicles by experiencing them in a test drive today!