At Richmond Ford Lincoln, we're happy to assist our friends in Richmond, Mechanicsville, and Ashland when they're seeking out a fun crossover. A lot of times, we've encountered our friends who are stuck between choosing the Ford Escape vs Nissan Rogue. We're here to help you figure out which crossover is the one for you by showing you how these two vehicles differ.
Ford Escape vs Nissan Rogue Specs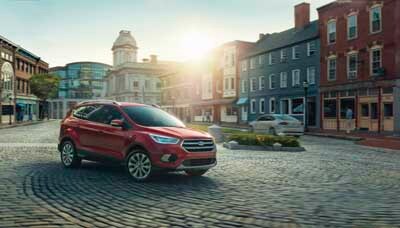 The 2018 Ford Escape and 2018 Nissan Rogue each come equipped respective 2.5-liter 4-cylinder engines. The Escape features an automatic transmission and the Rogue includes a CVT. Both of these vehicles can easily deliver more than 165 horsepower, but there are a few notable differences between their engine options.
The Ford Escape offers two additional engines, the 1.5-liter EcoBoost® 4-cylinder and the 2.0-liter EcoBoost® 4-cylinder.
The Nissan Roque doesn't offer any additional engines, so the driver is stuck with the 2.5-liter 4-cylinder.
The Ford Escape, when equipped with the 2.0-liter EcoBoost® engine, is capable of delivering 245 horsepower, the highest output of both of these vehicles.
Entertainment & Technology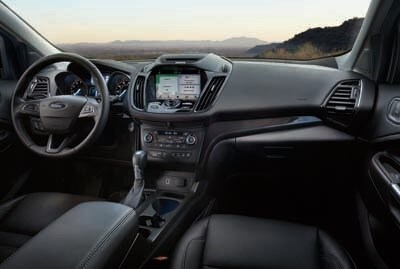 Entertainment is an important factor when you're choosing the right crossover, considering the adventures that you'll set out on, you want those long trips to be enjoyable. Both vehicles feature a dashboard-mounted display screen that provides access to the assortment of media features. However, the Ford Escape SYNC® screen can be accessed through voice commands, making it easy and convenient to select your audio entertainment and phone contacts.
Both vehicles feature AM/FM radios, CD/MP3 players, and Bluetooth® hands-free phone and streaming technology.
The Ford Escape features 6 speakers while the Nissan Rogue only includes 4 speakers.
Each crossover offers optional SiriusXM® trial subscriptions, with the Nissan Rogue offering it for 3-months and the Ford Escape offering it for 6-months.
Crossover Style & Appearance
Each of these crossovers offer a stylish appearance when they're out on the road, however, there are a few differences that are noticeable. From the front end, the Ford Escape offers a more prominent and commanding grille while the grille of the Nissan Rogue seems a bit stale, mundane, and uninspired. The Ford Escape is available in 10 unique colors while the Rogue is only available in 9 colors, further proving that the Escape simply offers more options to its drivers.
Choosing Between the 2018 Ford Escape vs 2018 Nissan Rogue
Now that you're a little more familiar with these two crossovers, what they offer, and how they differ-you may be ready to make your decision. However, if you need a little more information to help you decide between the Ford Escape vs. Nissan Rogue, you can always browse our inventory online for a closer look and for some experience behind the wheel. We're always here to help our friends make the right choice.
At Richmond Ford Lincoln, we're proud to help our friends in Richmond, Mechanicsville, and Ashland find the vehicle that's perfect for them.