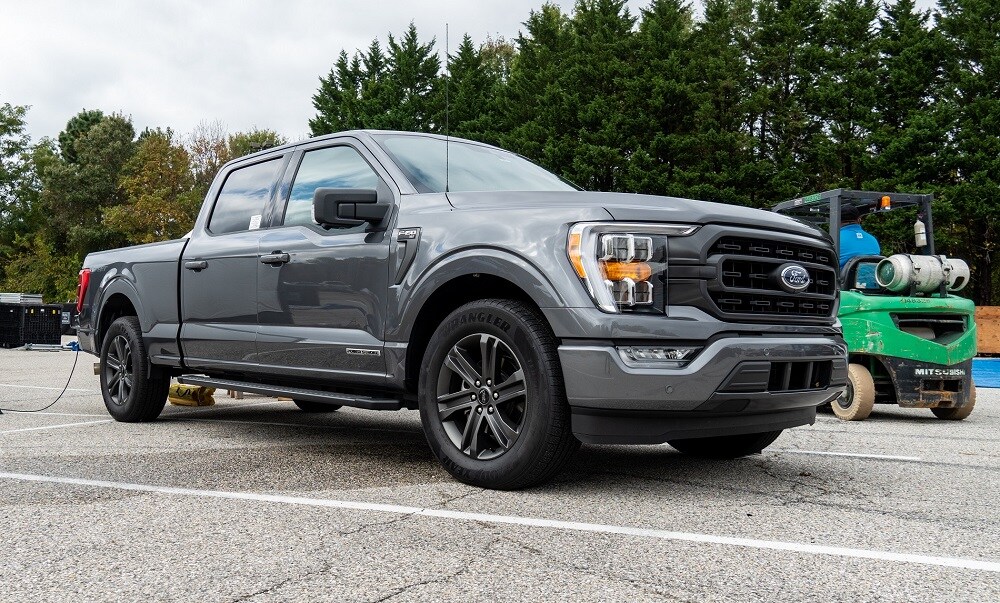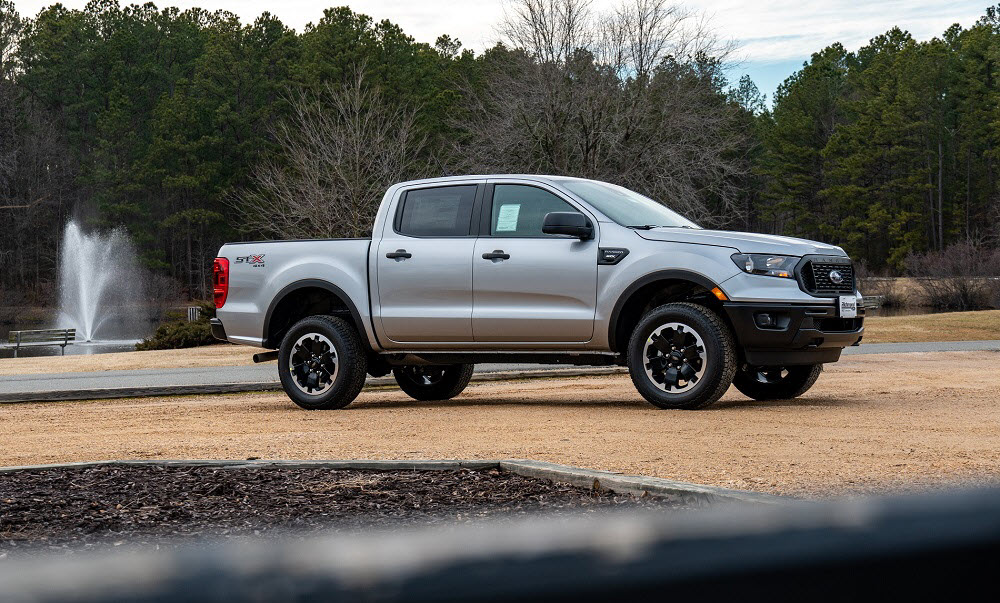 When you're looking for great trucks, you'll hear about the Ford F-150 and the Ford Ranger. Since they're in different truck classes, you might be wondering what the differences are.
Richmond Ford Lincoln created this informative copy so that our friends in the Richmond, Mechanicsville, and Ashland, VA, communities could better understand each model before deciding which one is right for their needs.
We'll cover topics like the engine lineups and specifications, the capability of each model in terms of maximum towing and payload, and the exterior features found in the Ford F-150 vs. Ford Ranger!
---
Ford Ranger vs F-150 Specs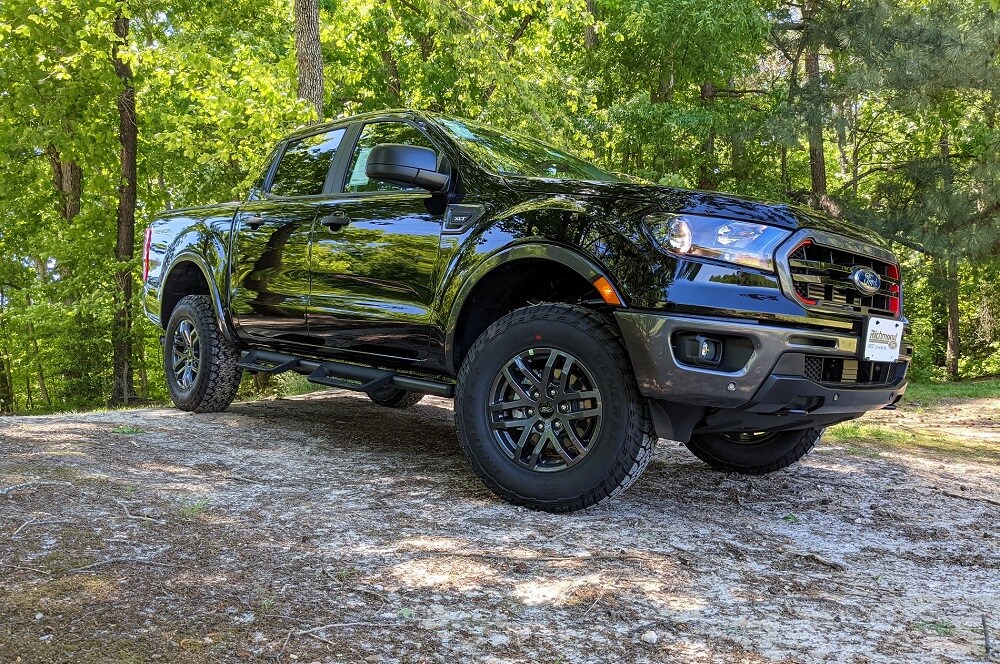 Ford wants you to build a truck that matches your particular needs and preferences. That's why the 2021 Ford F-150 offers an array of engines choices.
For example, the F-150 has seven distinct options, with the most impressive being the High-Output 3.5L EcoBoost® V6 that makes 450 horsepower and 510 lb-ft of torque.
Other favorable options include the 3.0L Power Stroke® V6, which boasts 250 horsepower and 440 lb-ft of torque. There's also the 5.0L V8 that generates 400 horsepower and 410 lb-ft of torque.
As for the 2021 Ford Ranger, there's only one engine. However, this 2.3L EcoBoost® 4-cylinder provides plenty of power, flexing 270 horsepower and 310 lb-ft of torque.

This engine also has plenty of fuel economy, with an EPA-estimated:
21 city MPG
26 highway MPG
23 combined MPG
---
F-150 vs Ranger: Maximum Towing Capacity & Payload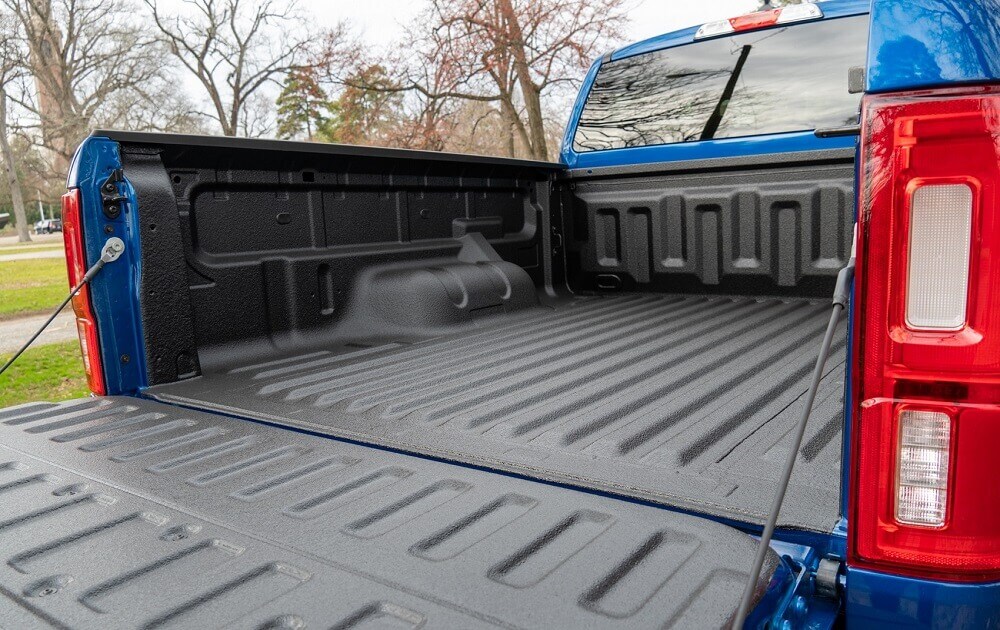 No matter what job you're faced with, the 2021 F-150 and 2021 Ranger will provide the capability you need to get things done.
The F-150, for instance, has long been considered a premier truck. That's because it offers a high-end towing capacity of 14,000 pounds when properly equipped, plus a maximum payload of 3,325 pounds.
With this impressive amount of towing capacity, you can pull things like:
Horse trailers
Powerboats
RVs
The Ranger, which is smaller in stature than the F-150, still supplies a hearty amount of capability. The towing capacity maxes out at 7,500 pounds when properly equipped, while the payload peaks at 1,860 pounds. With this much towing capacity, you can tow ATVs, a small to midsize camper, or a smaller boat.
---
Ford F-150 vs Ford Ranger: Exterior & Off-Road Features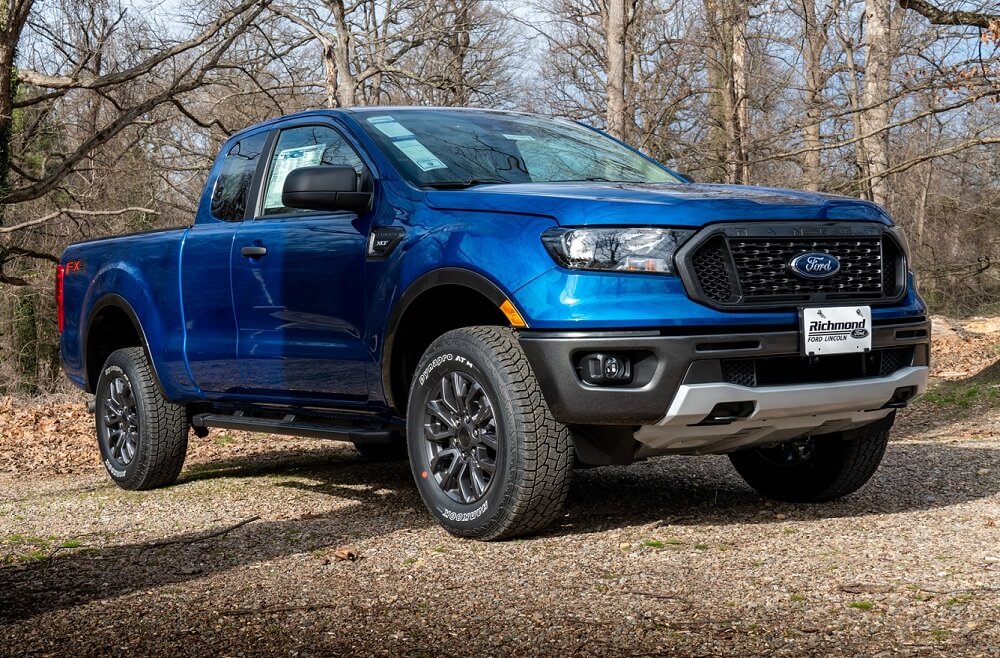 In an effort to make your daily jobs more manageable and allow you to traverse unstable terrain, both the Ford Ranger and Ford F-150 feature noteworthy exterior and off-roading features.
For the F-150, traits like the available onboard scales, select zone lighting, and Smart Hitch are much appreciated. For the unexplored path, you'll benefit from some off-road tools, as well, like:
Electronic-locking rear axle
Hill Descent Control™
Off-road-tuned shock absorbers
Skid plates

As we switch our attention to the Ranger, several similar features will give your truck extra practicality. This includes a Terrain Management System™, which offers specific driving modes like Normal, Grass/Gravel/Snow, Mud/Ruts, and Sand.
Plus, the Ranger can be equipped with accessories like carriers, racks, off-road lights, pickup bed covers, protective bed liners, and much more!
---
Ford F-150 vs Ford Ranger: Which Truck Catches Your Attention?
After a brief deliberation, the verdict is that the 2021 Ford F-150 and 2021 Ford Ranger both make for capable and enjoyable rides. The best way to determine which truck is right for our friends from Richmond, Mechanicsville, and Ashland, Virginia, is for them to get behind the wheel.
To do so, contact Richmond Ford Lincoln today!