The Super Duty (SD) truck lineup for Ford consists of such behemoths as the F-250, F-350, and F-450. The F-450 is a no-nonsense working machine that can display incredible towing and payload capacities. If you're thinking a new truck is just what you need around Richmond, Mechanicsville, and Ashland, VA, our 2021 Ford F-450 SD towing capacity review is worth a look.
At Richmond Commercial Truck Center, we want to continue delivering the automotive insight you need. So, if our overview of the F-450 has piqued your interest, and you want to see the model in person, we can make that happen!
---
Towing Capacity of the Ford F-450 Super Duty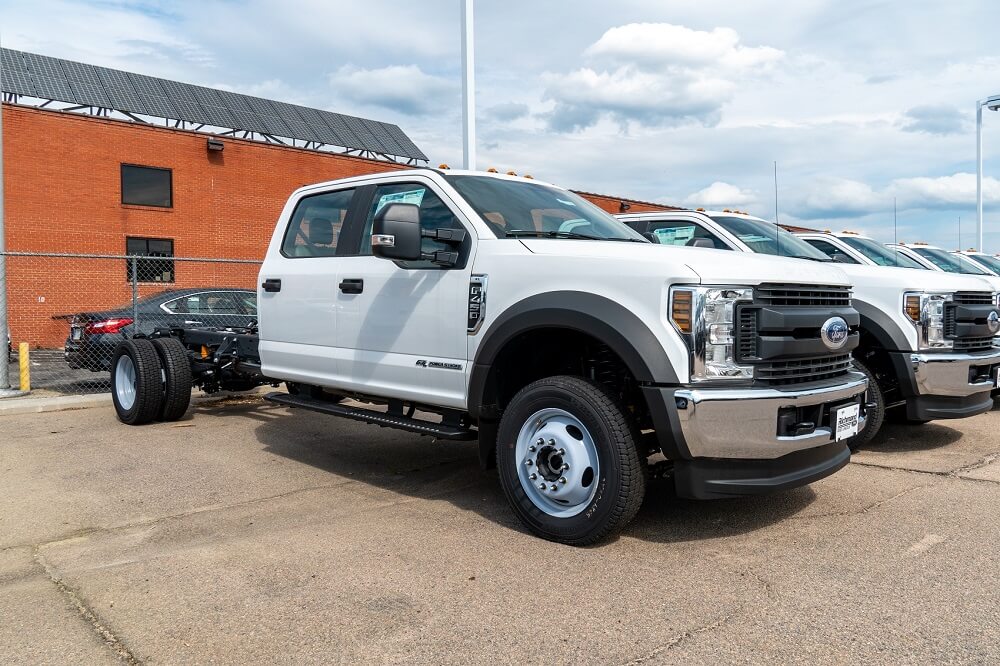 As with any Ford truck, from the F-150 to the 2021 F-450, there are lots of ways to configure the performance. So, capabilities such as payload and towing will depend on the engine you choose, the cab size, and other variables.
If you're going for the absolute maximum in conventional towing capacity, the Ford F-450 can be configured to reach 24,200 pounds. That maximum figure gets even higher for 5th wheel/gooseneck towing, as the F-450 is capable of bringing along 37,000 pounds.
---
Maximum Payload Figures   

Capability isn't just about towing figures, though. For trucks like the 2021 Ford F-450 Super Duty, you also expect a hefty amount of payload.
Once again, the size of the truck's cab and the length of the bed will play a role in maximum payload. When properly equipped, you can expect this hearty pickup to haul as much as 6,210 pounds.
---
Engine Options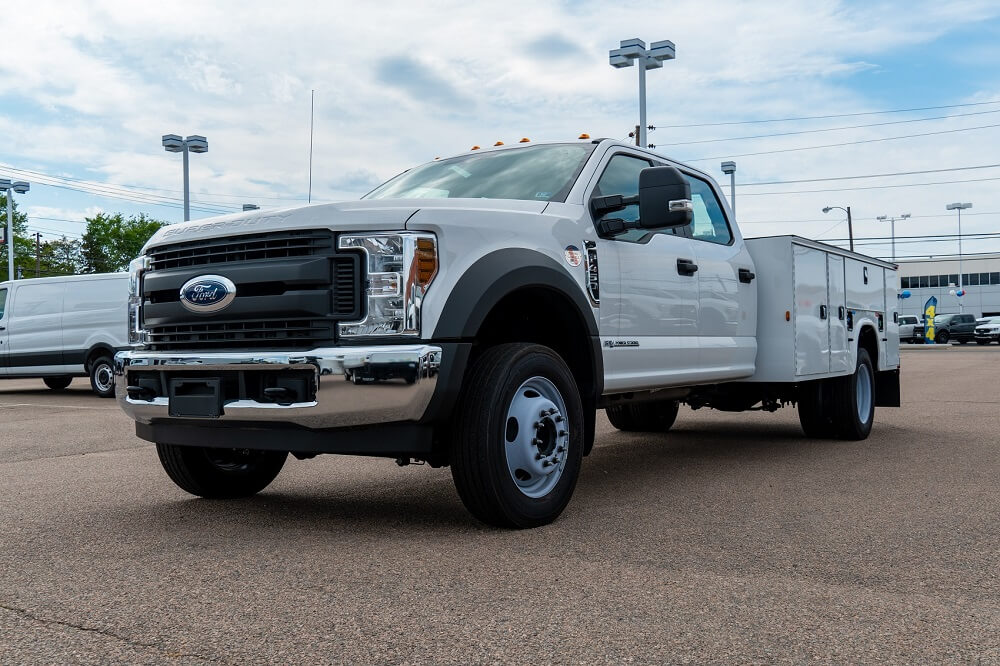 So, how is it that each truck in the Ford Super Duty Series is able to reach such impressive towing and payload capabilities? Well, it comes back to what's under the hood. There's a trio of available motors for trucks like the 2021 Ford F-450.
Of the group, a 6.2L V8 is considered the weakest in overall horsepower and torque figures. With this option, you can expect 385 horsepower and 430 lb-ft of torque. Next is a 7.3L V8, which ramps up outputs to 430 horsepower and 475 lb-ft of torque.
Those who require as much possible capability as they can get would be wise to turn to the 6.7L Power Stroke® V8 turbo diesel. This hardworking diesel engine reaches 475 horsepower, which is plenty impressive. However, the real showstopper is the torque, which tops out at a stunning 1,050 lb-ft!
To help you get the most from these burly engines, Ford makes 6-speed automatic and 10-speed automatic transmissions available.
---
2021 Ford F-450 SD Offers Over 30,000 Pounds of Maximum Towing
With the right performance setup and a gooseneck towing rig, your Ford F-450 SD will have no trouble topping the 30,000-pound marker. This is just one impressive feat of the heralded work truck, too.
If you're thinking the 2021 F-450 is what you require for jobs near Richmond, Mechanicsville, and Ashland, Virginia, come check the model out at Richmond Commercial Truck Center.