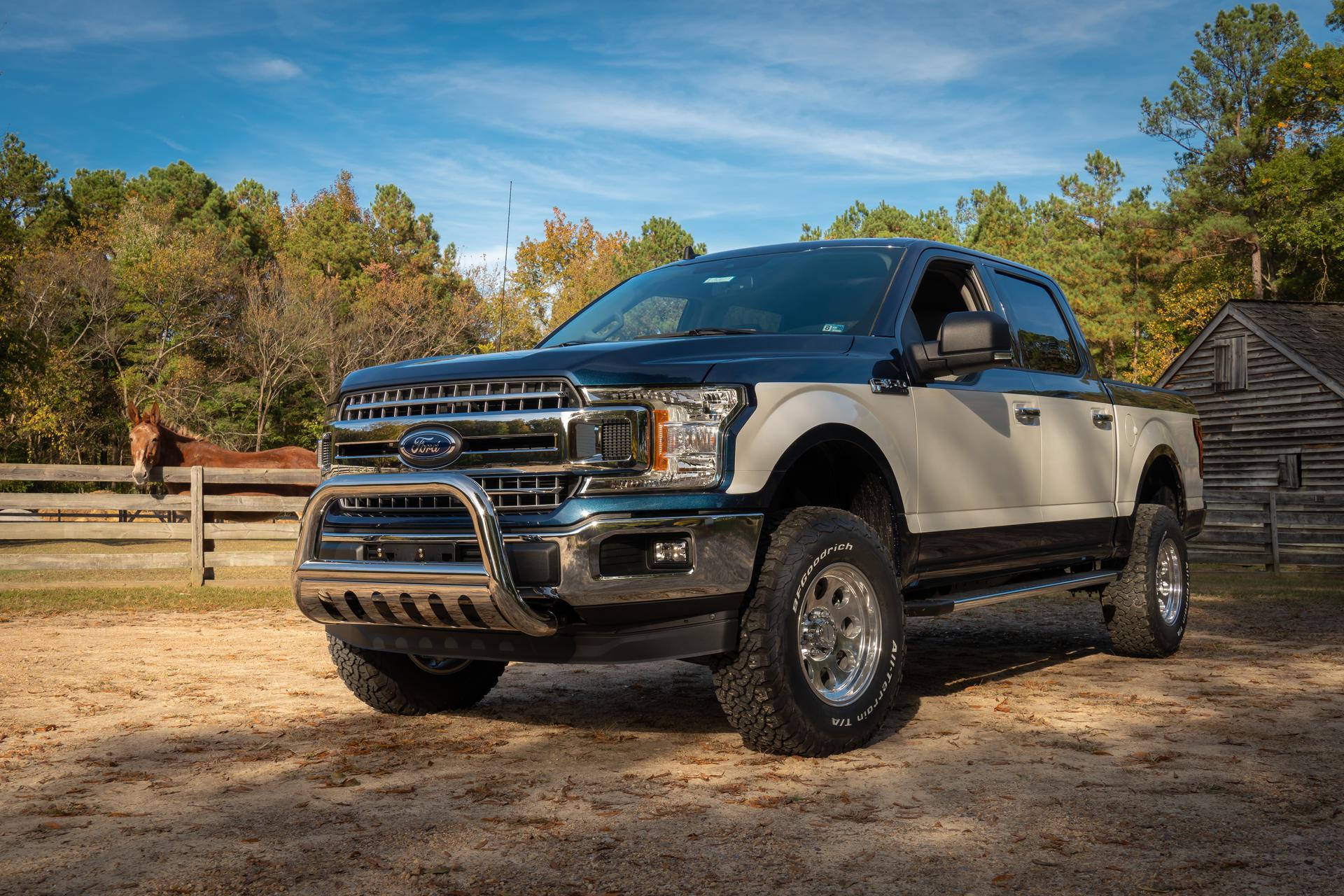 The Benefits Of A Lift Kit

If you are looking to make your next truck or SUV your own, consider a lift kit from Richmond Customs. We can install a level or lift on your vehicle before you take delivery, wrap the cost into your monthly payment and retain your warranty! There are many reasons to consider a level or lift kit from Richmond Ford!
Higher Clearance - The most obvious benefit is being able to clear obstacles, hills and dips smoothly with a higher truck. This leads to better approach, break over, and departure angle when taking on the off road!
Larger Tires - When you increase the altitude you increase the attitude. A lift without some beefy tires is going to look like you skipped leg day. Increase the size of your tires to complete the off road look and gain performance increases that come with an all-terrain or mud-terrain tire. We can install 33's, 35's, 37's and more!
Better Performance - Off roading is hard on suspension. Factory setups are great for on road use but can wear out quickly and even break with a lot of off road use. Lift kits that include heavy duty shocks, struts, control arms, etc... are built for heavy duty use.
Installed By Us - When you get your lift kit installed by us not only will you be able to roll the cost into your monthly payment you are getting it installed with piece of mind. Our licensed and trained tech's know our products like the F-150 and Ranger like the back of their hand. You also get to drive off the lot in your lifted ride with the full warranty still intact!
We carry a variety of lift kits from 2" Level, 3" Level/Lift Kit, 4" & 6" Lifts. Take a look at some that we offer below!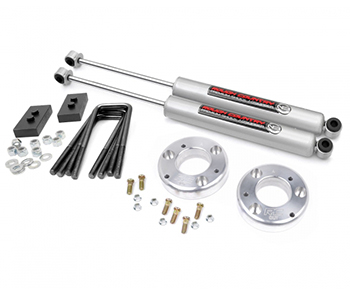 A leveling kit is a great place to start. Installing a leveling kit rids the truck of the rake from front to rear, raising the front to meet the rear height. While aesthetically pleasing there are not really any performance gains with a level kit but you can fit 33" tires on an F-150!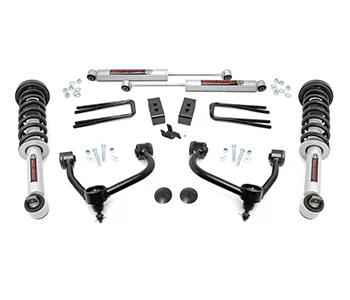 Stepping up to a level/lift that includes some beefier components gives you more confidence in your off road adventures. With superior shocks you benefit from a better ride quality on road and off. And with durable control arms you'll keep those ball joints at the right angle which means they won't wear out too fast! Stepping up to a 3"-5" lift means you can fit up to 35" tires on an F-150!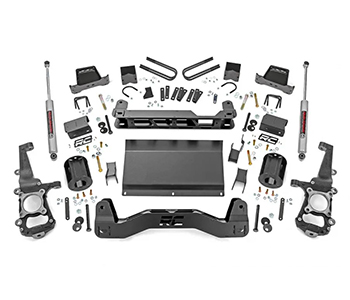 Lifting your truck a full 6" not only looks amazing, you will drastically increase the off road performance potential. When taking on trails, climbing over rocks, fording water, or anything in between your truck will be up to the task! Featuring high-quality shocks, struts, spacers, rear blocks, and durable hardware, it's capable of giving you a smooth ride even on road! With a 6" lift kit you can fit 35" tires on an F-150 and 37" tires on a Super Duty!

Contact Justin "Bam Bam" Turner
E-mail: JTurner1@RichmondFord.com
Call: (804)-358-5521