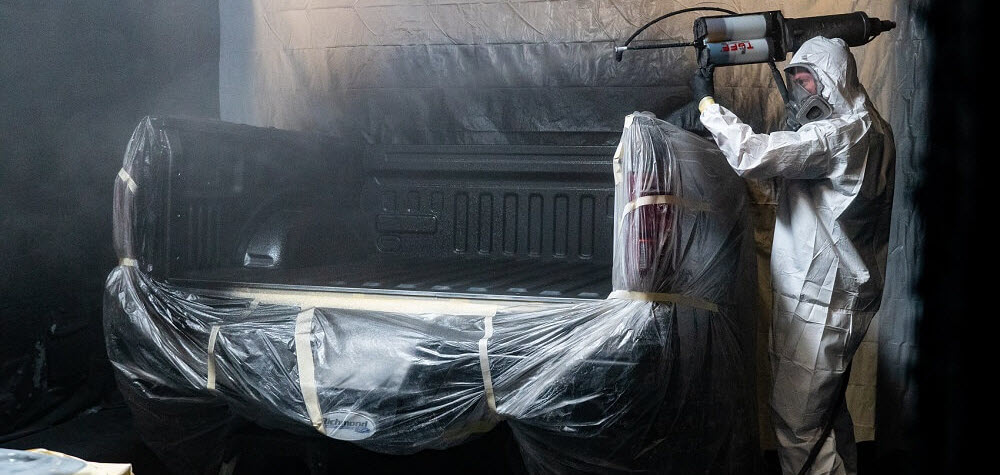 If you currently or have previously owned a truck around Mechanicsville, Ashland, or Richmond, VA, you know there are a lot of different options for arranging the exterior. You can select from various tire styles or add pieces to make your model more towing-friendly. One of the most common questions we get at Richmond Ford Lincoln centers around spray-in bedliners vs. drop-in bedliners. What's the difference? Which one is better for you?
We'll be laying out the benefits of each bedliner in this overview, making it easy for you to determine the right fit for your truck!
About Drop-In Bedliners
A big reason why folks may look toward drop-in bedliners is because of how simple they are to implement. The bedliner is a rugged, durable texture, yet one that can conform to the shape of your truck's bed.
The drop-in option will last for years, but it does ultimately get worn down. If you notice holes within the liner over time, it's easy to get a new drop-in bedliner and replace the old one.
A benefit to having this bedliner style in place is that it makes sliding or moving objects along the bed much easier while also helping the bed avoid wear and tear.
About Spray-In Bedliners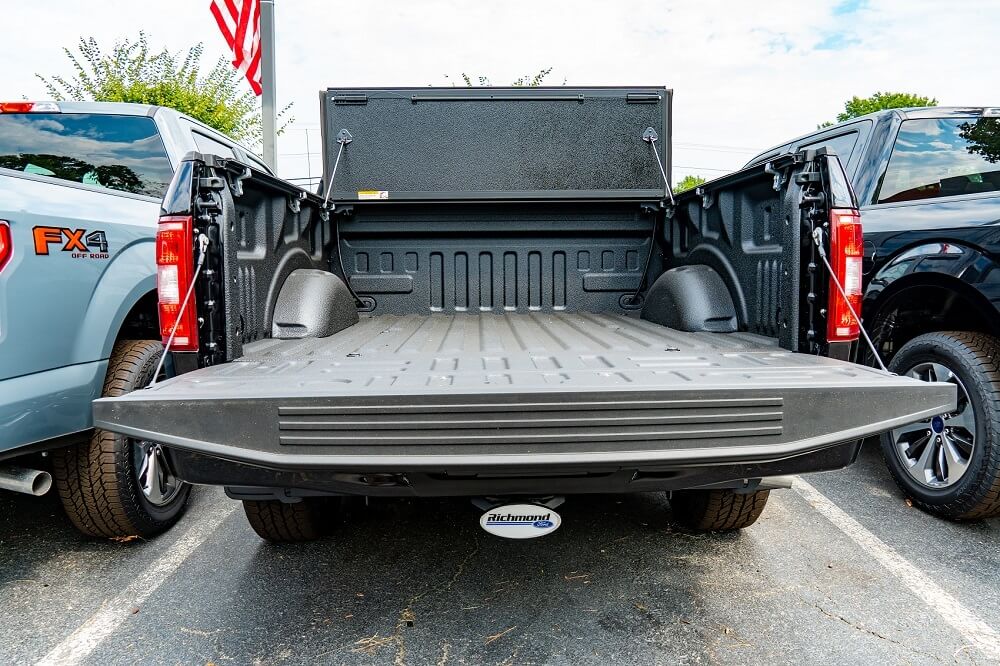 The biggest difference between a spray-in bedliner vs. the drop-in option is that a spray-in bedliner only needs to be fitted into position once and it will last for the duration of your truck's life.
You can have your bedliner sprayed in at our shop and you won't have to think about it again. Once in place, the liner protects your bed from water and dirt. The water protection is especially important, helping your bed avoid rust that comes from moisture.
Another fortunate aspect of spray-in bedliners is that you can also have your tailgate sprayed. Because you're coating your bed in a spray that helps improve durability over time, it's easy to get all the nooks and crannies in the corners of your bed and along the siding. The protection is comprehensive and withstands the test of time!
So, Is It Spray-In Bedliner or Drop-In Bedliner?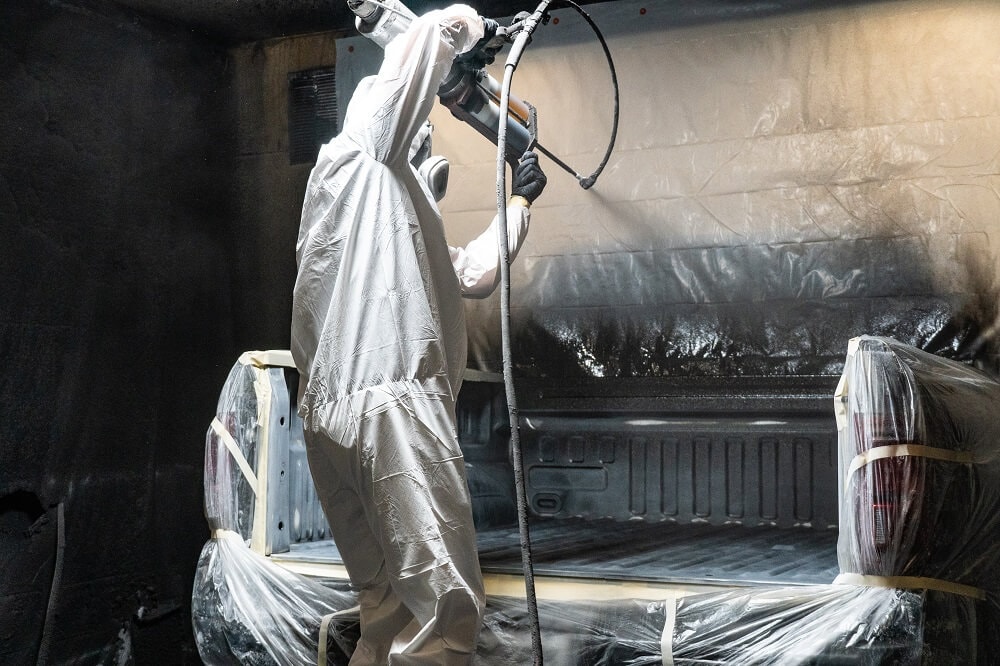 Like many other customizable aspects of your truck, the spray-in vs. drop-in bedliner debate is one that comes down to your preference.
If you want to outfit your bed with a drop-in bedliner and replace it every few years, that's a savvy choice which will hold up over the long haul as you complete various jobs.
If you prefer to have your bed sprayed with a protective bedliner, you won't have to worry about re-spraying or adjusting the liner any further. Plus, you'll receive durable and effective protection!
You Decide: Spray-In Bedliner vs Drop-In Bedliner
When it comes down to it, choosing between a spray-in vs. drop-in bedliner for your truck is a personal decision. If you have questions about spray-in vs. drop-in options around Richmond, Mechanicsville, and Ashland, Virginia, get in touch with your friends at Richmond Ford Lincoln today!