A tonneau cover will protect the valuables in your truck bed from weather, the elements and wandering eyes.

We carry a variety of tonneau covers, from roll up, to tri-fold, and even paint matched! Take a look at some that we offer below!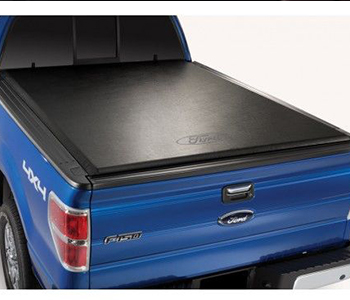 A soft roll up tonneau cover is the most value conscience way to cover the bed of the truck. However this soft material is not as secure as others.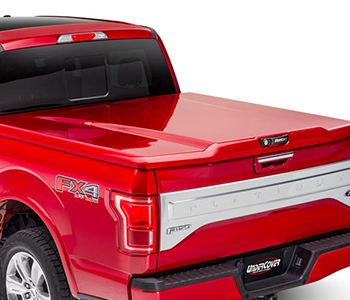 A popular option is the Undercover one piece tonneau cover. This cover is constructed of fiberglass and lifts similar to the trunk of a car with assisted struts. This cover is lockable and very secure. However, due to the paint match this is a pricier option. This option also limits taller items from being placed in the bed.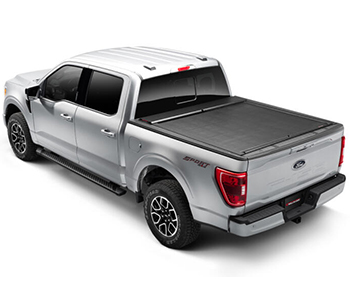 A retractable truck bed cover provides you the security of a hard cover, smooth appearance of a soft cover, and convenience of a retractable cover! Retractable covers can open, lock and close without even opening the truck's tailgate and locks in multiple open positions. You will sacrifice a small amount of bed space towards the cab for the canister but this is a great versatile option when shopping tonneau covers!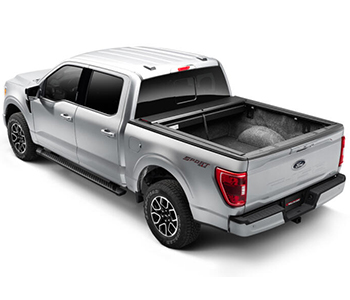 Our most popular option is the Undercover Flex Tri Fold Cover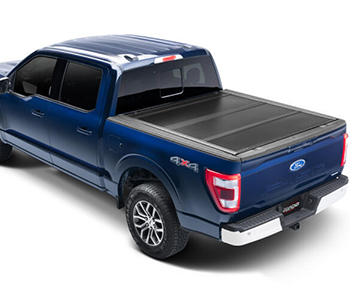 Ultra low-profile design with a stylish matte black finish. Sits flush with bedside!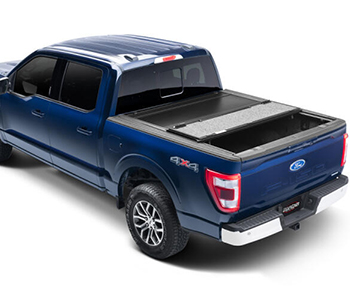 A dual action tailgate seal, allows for easy operation and you can close the tailgate with the cover-up or down. Multiple riding positions allow the user to ride with full access to their bed!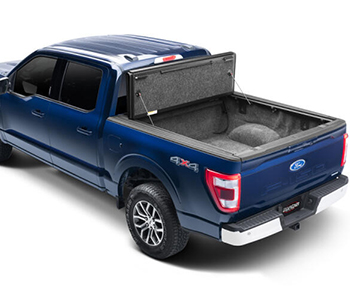 Carpeted underpanels provide a finished OEM look!

Contact Justin "Bam Bam" Turner
E-mail: JTurner1@RichmondFord.com
Call: (804)-358-5521