When you're the proud owner of a reliable Ford sedan, whether it's the Focus, Fusion, or even Taurus, you'll want to be sure that everything is functioning properly and running smoothly. However, at Richmond Ford Lincoln, we've gotten a lot of questions about tires, more specifically, how long do Ford sedan tires last? We're here today to help our friends in the Richmond, Mechanicsville, and Ashland area by letting them know about their Ford sedan's tires.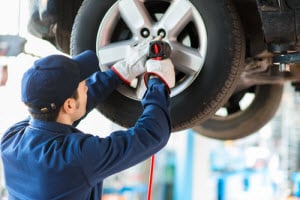 In this educational article, we'll talk about your tires. We'll cover the ways your tires can wear quicker, signs that you'll need new tires, and, of course, how long Ford sedan tires last. We hope that this guide helps answer your questions about your Ford sedan tires and gives you insight on how to prepare for the eventual tire replacement.
The Lifespan of Ford Sedan Tires
If you're driving correctly and staying on top of maintenance for your Ford sedan, tires can end up lasting around three to four years. This timeframe is based on an average of 12,000 miles to no more than 15,000 miles a year. However, if you only drive about half of this, you may be at risk for aging tires. Sure, your tires can last longer if they're not being used, but they'll age, which can greatly reduce their strength and integrity over time. If you tend to drive less, six years is a good benchmark to go by.
Ways Your Ford Sedan Tires are Wearing Quicker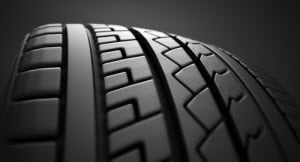 You may not know this, but depending on how you drive, you could be unnecessarily wearing down your tires. Premature wear isn't uncommon, but if you know about the causes, you can actively avoid them to help keep your tires lasting. The first step is to make sure your tires are properly inflating. Uneven or improper inflation can cause imbalance within your vehicle, which would put uneven pressure on your tires and result in differing wear.
Another major way you're potentially damaging your tires is by how you drive your sedan. If you're the type of driver who executes hard braking, you're not doing your tires any favors. You should also make sure to keep your eyes on the road and be aware of any potholes. These little road imperfections can not only damage your tires, but sometimes your undercarriage.
Signs You'll Need New Tires
It's always important to check your tread wear to see how your tires are holding up. Use the penny test by playing a penny with Lincoln's head upside down in the tread. If you can't see the top of Lincoln's head, your tires are holding on strong. If you can see above his head, start seeking out some replacement tires.
Another major sign to look out for is vehicle vibration. This occurs when your tires are out of balance. You should also do a visual inspection of your tires to look for any bulges or cracks. When you go to buy a replacement, it's not mandatory, but it's always recommended that you replace all the tires at the same time so they wear evenly.
Want to learn more about how you can keep your tires lasting? Or do you need to find replacement tires for your Ford sedan? You can always contact us at Richmond Ford Lincoln. We're always happy to share our knowledge and expertise with our friends in the Richmond, Mechanicsville, and Ashland area.