At Richmond Ford Lincoln, we take pride in steering our friends and neighbors in Richmond, Mechanicsville, and Ashland in the right direction when it's time to buy a car. We've answered a lot of questions over the years, but one that we keep coming back to is when is the best time to buy a used car? There are a few different answers to this question, so we'll tackle them for you. By reading this helpful post, you can plan ahead with your used car purchase.
Choosing the Right Time to Buy a Used Car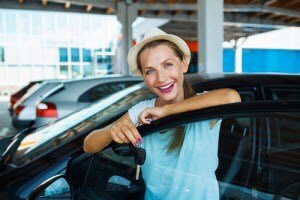 When you're ready to buy a used car, you're probably planning in advance. You might even be researching the used car inventory of your preferred dealership to get a sense of their options and what type of decisions you'll have to make once you're on the lot. Once you've got a few choices in mind, you'll want to plan your trip, and choose a great time to head to the dealership.
Pick the Right Time of Month, Week, and Day
While any time of day or month can be a great experience for any used car shopper, you may want to strategically plan your visit. It's always a good idea to head to the dealership near the end of the month because that's when sales associates are trying to meet their quota, so they may be a little more flexible with the deal. You can find the right used car and the sales associate will help you figure out the right deal.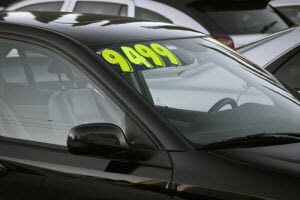 As for the right time of the week, you may be thinking the weekend, but that's also everyone else's idea. Instead, make a point to visit during the week when the showroom is less crowded. Saturdays tend to be a bit hectic with so many people looking to shop for a car, but visiting during the week yields a better chance of getting undivided attention. If visiting the dealership on a Saturday is unavoidable, and it's the only free time in your schedule, go in as early as possible. If you are able to find your car, test drive it, and work out a price. Plus, your experience will be a lot quicker than if you waited until after lunchtime.
When Is the Best Time of the Year to Buy a Used Car?
There are actually a few great times of the year to buy a used car. During any holiday-like President's Day, Memorial Day, Veteran's Day, and even Labor Day-there's usually a sales event, a manufacturer's incentive, or deals related to used car inventories on dealership lots. Holiday sales events typically bring out a lot of drivers who are looking to get behind the wheel of a new or used car.
However, the end of the year is perhaps the best time of year to buy a used car because dealers need to start making room for the upcoming year models. Even though some newly released models are already being sold prior to their actual year, the coming months leading up to the holiday season are usually a great time to start shopping for a car.
At Richmond Ford Lincoln, it's always a great time to buy a used car. We're committed to helping our friends in Richmond, Mechanicsville, and Ashland find the right pre-owned vehicle that suits their needs and lifestyles best. Check out our inventory online, or contact our team for more information today! We look forward to working with you.