At Richmond Ford Lincoln, we're here to help our friends and neighbors in Richmond, Mechanicsville, and Ashland through every step of the car-buying journey. We're happy to give a tour of our showroom and lot, highlight any incentives, and, of course, answer your questions to help you figure out your options. As a dealership, though, we do have to stress to our friends that it's important to ask questions through the experience, especially when buying a used car.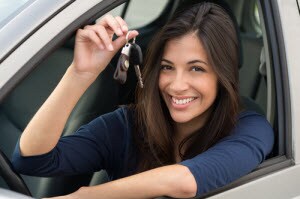 Here's some important questions to ask when buying a used car:
How Many Miles Are On the Car?
Right out of the gate, you'll want to figure out the condition of the car. Your eyes can pretty much help you figure out how the vehicle looks, as any imperfections like scratches, dents, and rust can be easily noticed. Still, knowing the mileage right away can tell you if you should continue learning about the car, or if you should just move on. However, by knowing the mileage and the year of the car, you can tell if it was driven a lot or moderately.
Is There a Vehicle History Report?
Always ask to see a vehicle history report, so you can get a better sense of the overall condition of the vehicle. These reports will detail any maintenance or repairs the vehicle has went through. You'll want to check for regular maintenance, which will tell you that the car's previous owner was responsible and kept up with maintaining their vehicle.
Was It In Any Accidents?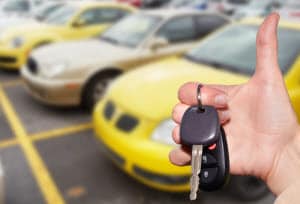 This is an important question to ask as well since it will tell you if there has been any work done to the body. Most accidents will appear on the vehicle history reports, but fender-benders and smaller collisions may fall through the cracks. However, depending on the severity of the collision, there may be long-lasting damage to the vehicle's frame or components that may not have been detected.
How Many Previous Owners Does the Car Have?
One thing you'll definitely want to ask is how many people have previously owned the car. If the vehicle has had a lot of owners, and it's only a few years old, it could imply that there is something wrong with the car and drivers have passed it along like a bad luck charm. However, if there has only been one or two owners, and the vehicle was release many years ago, it may be a safe bet to assume that there's nothing wrong with the car and that the drivers have enjoyed and taken care of the vehicle before moving on to something else.
Can I Test Drive the Car?
One of the last questions that you'll want to ask before making the decision is requesting a test drive. This will help you get a feel for the used car you're interested in. Plus, you'll also be able to perform your own inspections of the interior, as well as gauge the performance and handling. Look for any tears, stains, or weird smells as you climb in the cabin. Once you gave it a closer look, it's time to turn the key and see what the vehicle is made of.
It's important to ask the above questions when buying a used car. You want to make the right decision and choose a vehicle that's not only in good condition, but will last throughout the years. When you're ready to start exploring your options and asking these questions, we'll be here at Richmond Ford Lincoln to help you find the right used car.
At Richmond Ford Lincoln, we're proud to help our friends in Richmond, Mechanicsville, and Ashland in any way that we can. Visit our inventory online, or contact our team for more information. We look forward to seeing you!