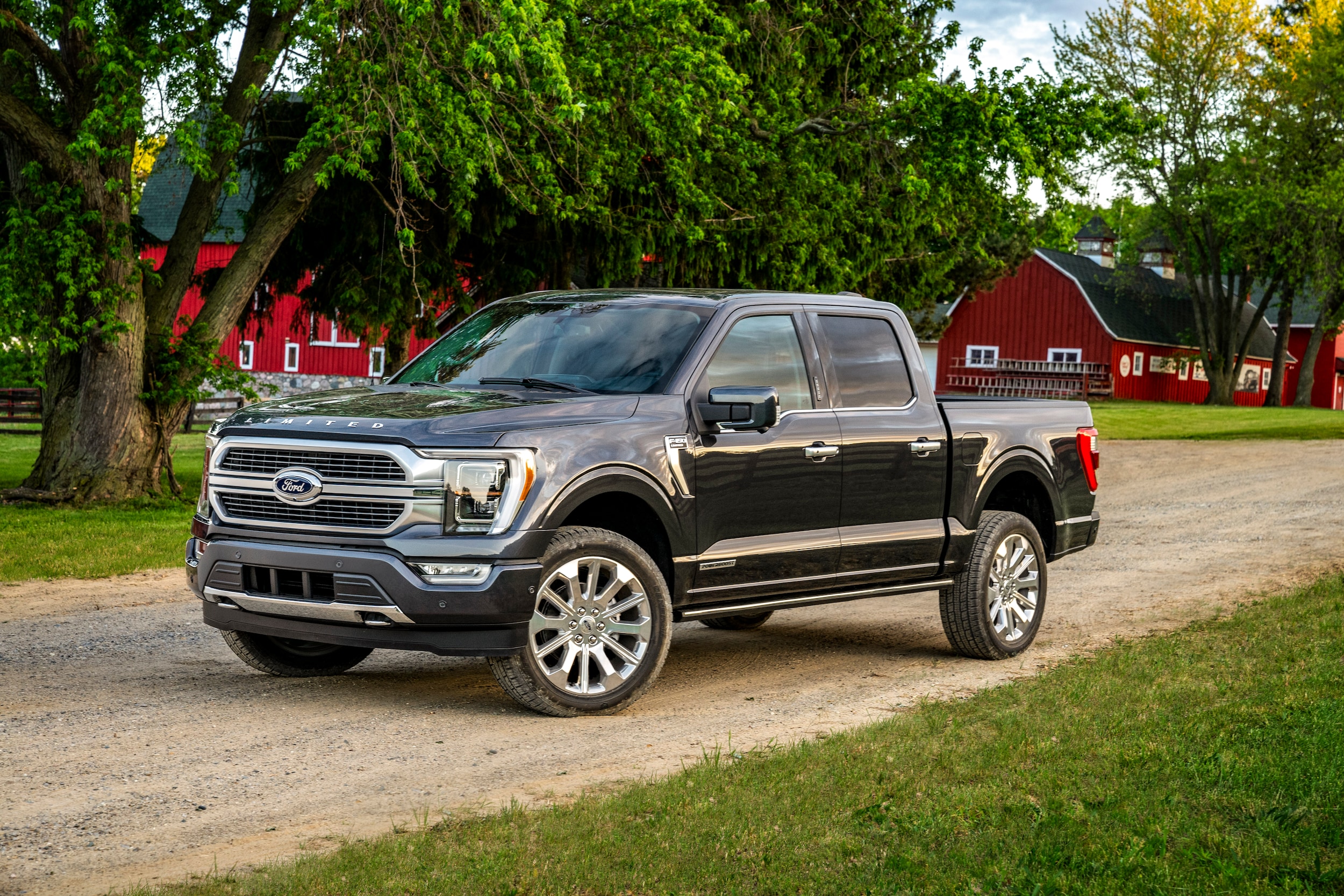 Your next truck has arrived. The
2021 Ford F-150
will hit our lots this fall and it is shaping up to be the smartest, most capable, and most powerful F-150 yet. We now know quite a bit of the new features that have been added to the 14th generation of Ford's best-selling truck. Here's what you can expect this fall with the new 2021 F-150:
1. The 2021 F-150 has been redesigned with all-new body panels from bumper to bumper giving it an unmistakably rugged and commanding presence that is quintessentially Ford.
2. The line-up features 11 new grills along with new C-clamp style LED headlights.
3. For easier access to the truck bed, the running boards have been extended.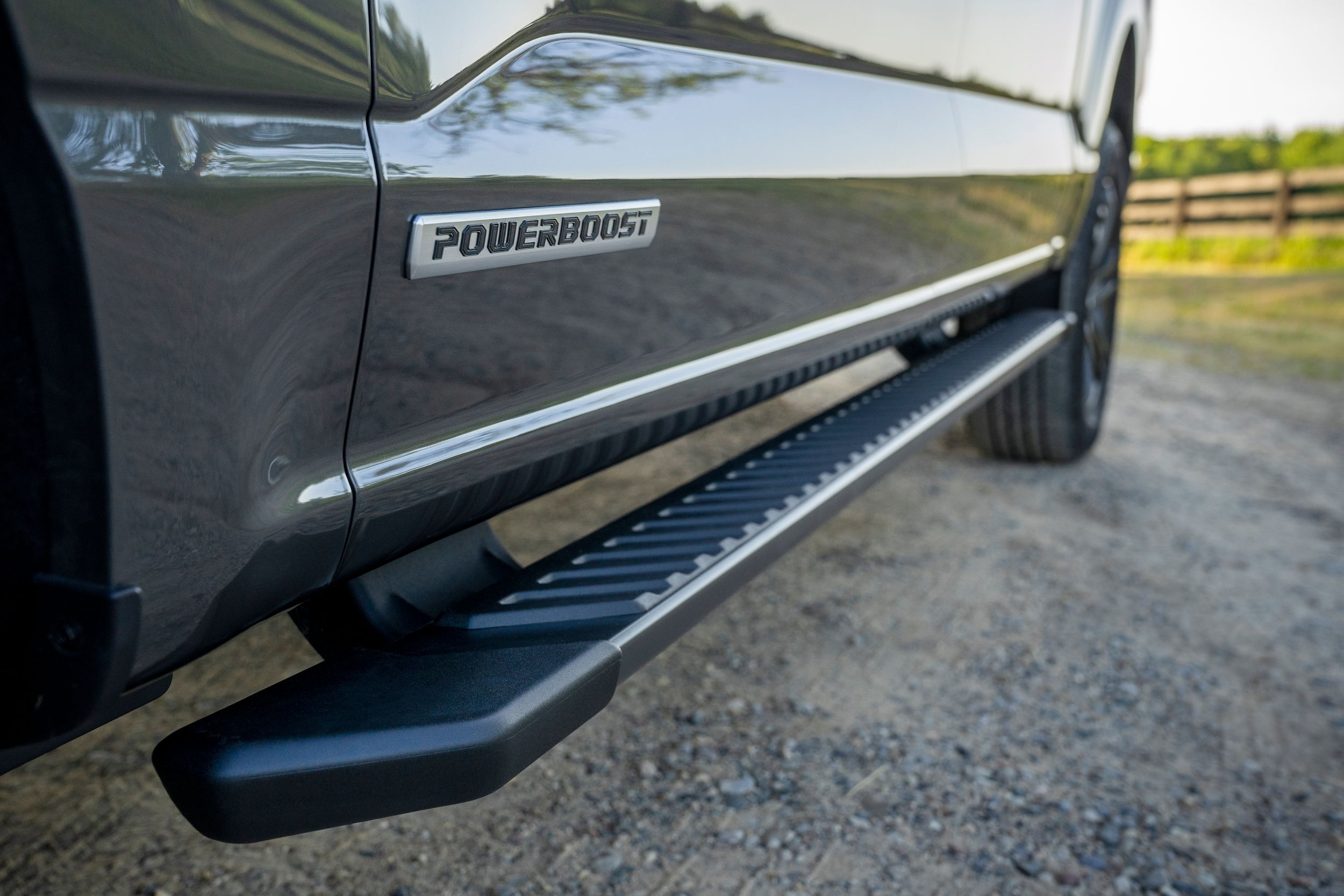 4. On the higher trim levels, there is a 12 in. center screen built with SYNC 4 that allows for split functionality to run navigation, music, and other features at the same time. The lower trim levels will offer the same capability on a smaller 8 in. screen.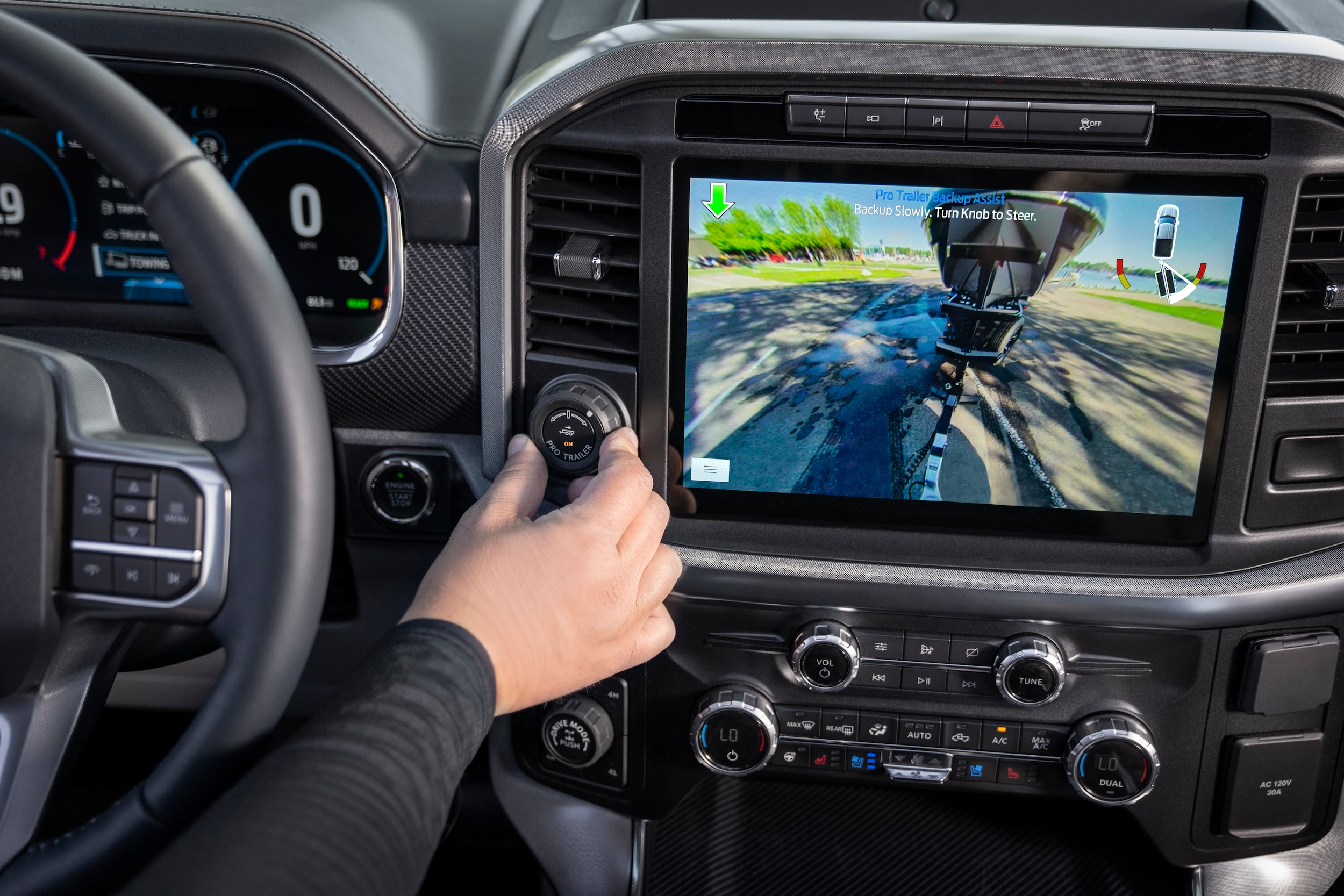 5. The center console can now fold into one flat surface that allows for writing, laptop use or just to eat on.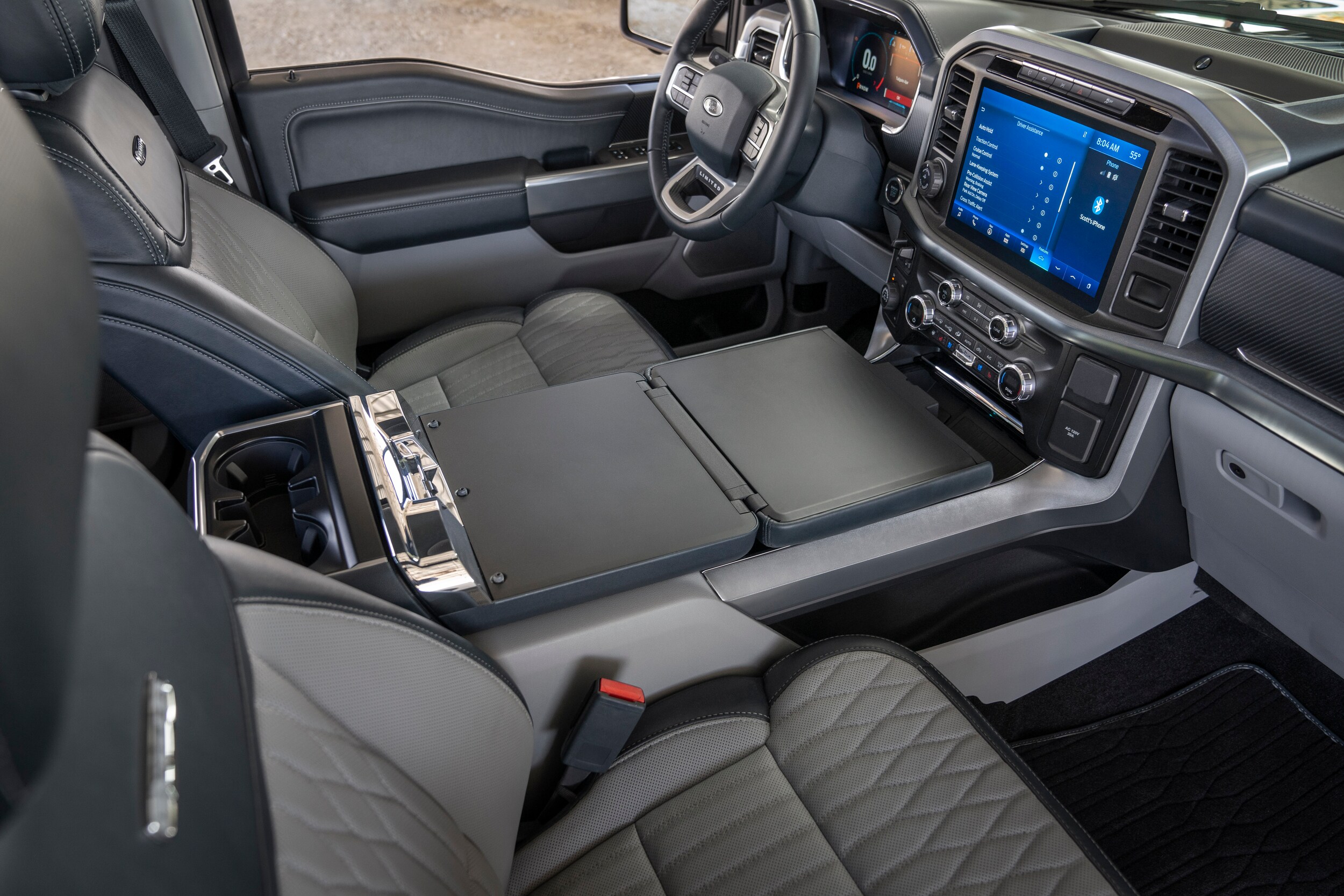 6. The seats can now recline a full 180 degrees for relaxation (when not using the vehicle of course!).
7. To save room in your truck bed, there is now extra storage space under the seats.
8. The Pro Power onboard feature integrates a worksite generator's worth of power from your truck to your work equipment.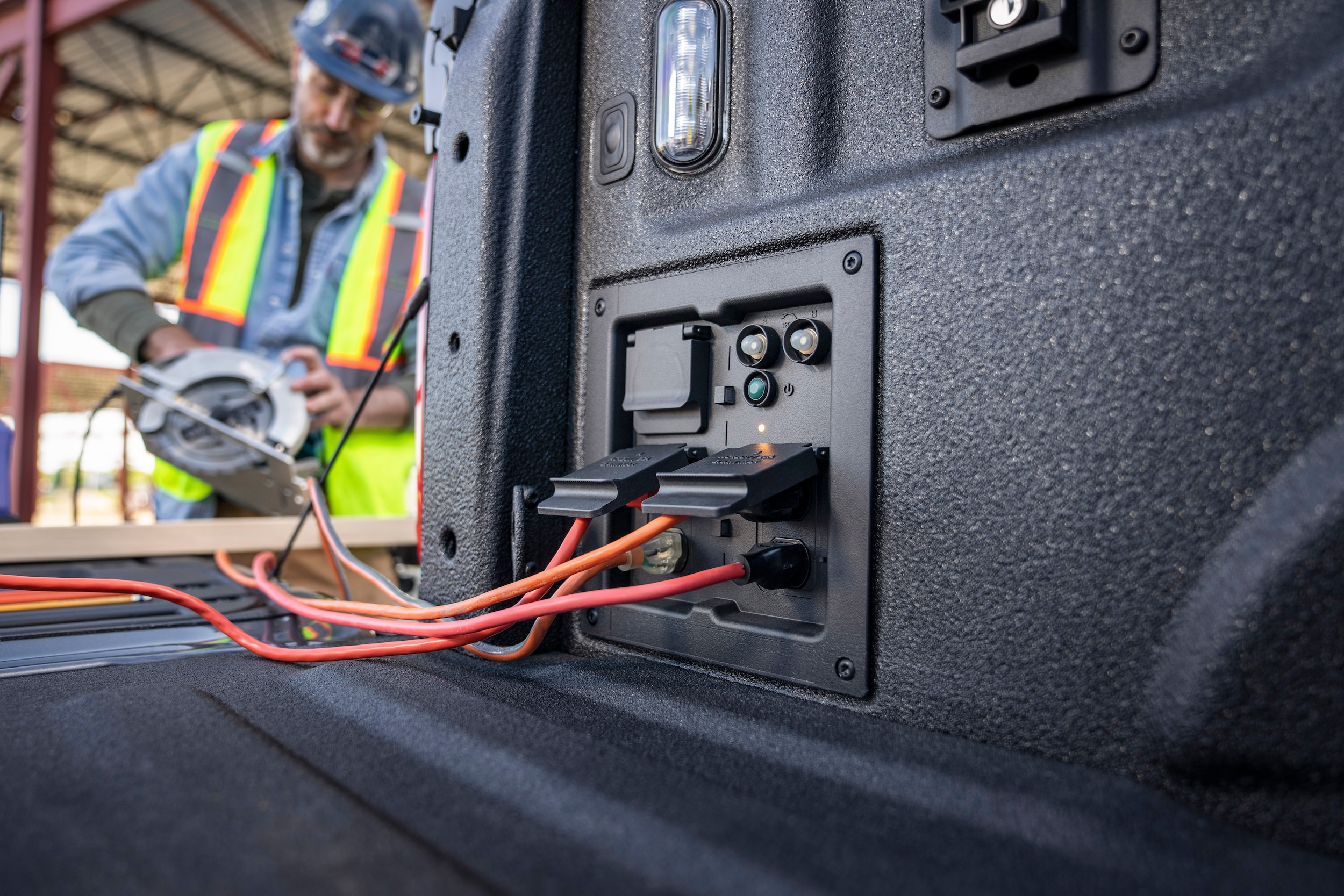 9. The tailgate now folds out into a work surface that includes rulers and cup holders.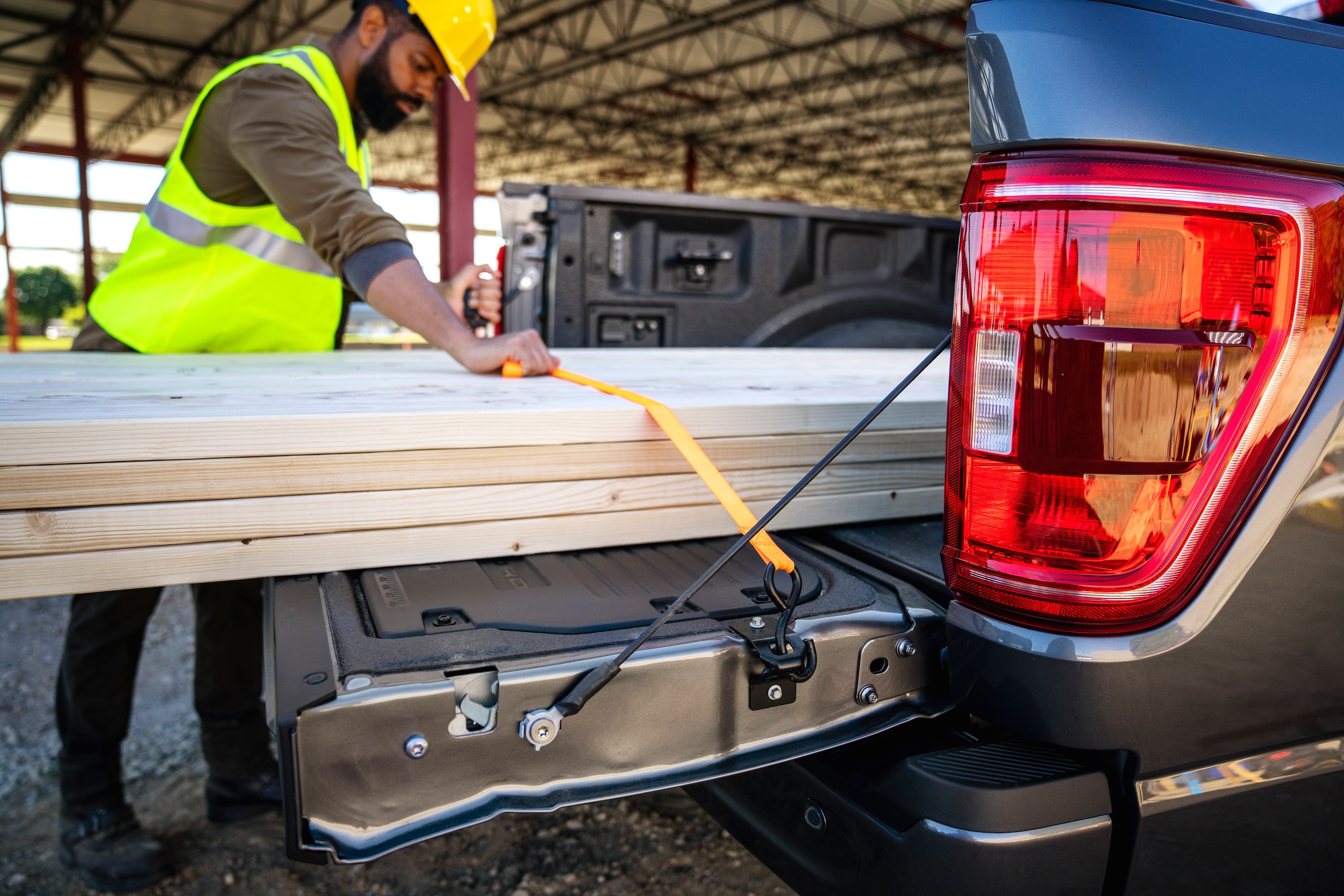 10. A new engine option is included - the 3.5L Powerboost hybrid engine. This engine is estimated to be capable up to 700 miles on a single tank of fuel and will deliver at least 12,000 lbs of towing power.