SUVs that flaunt engaging performances, deft safety features, and intuitive infotainment are in high demand around Richmond, Mechanicsville, and Ashland, Virginia.
Given these preferences, it's no surprise to see folks continually comparing the Ford Escape vs. Honda CR-V. Rather than having to do your own research, Richmond Ford Lincoln decided to compare these models for you.
So, you can check out the upcoming sections, where we'll be going over the engine specifications, the safety and driver-assisting features, the infotainment systems, and more in both the 2020 Ford Escape and 2020 Honda CR-V.
After you've read through this comparison, you'll be sure to determine which model best suits your lifestyle.  
---
Ford Escape vs Honda CR-V Specs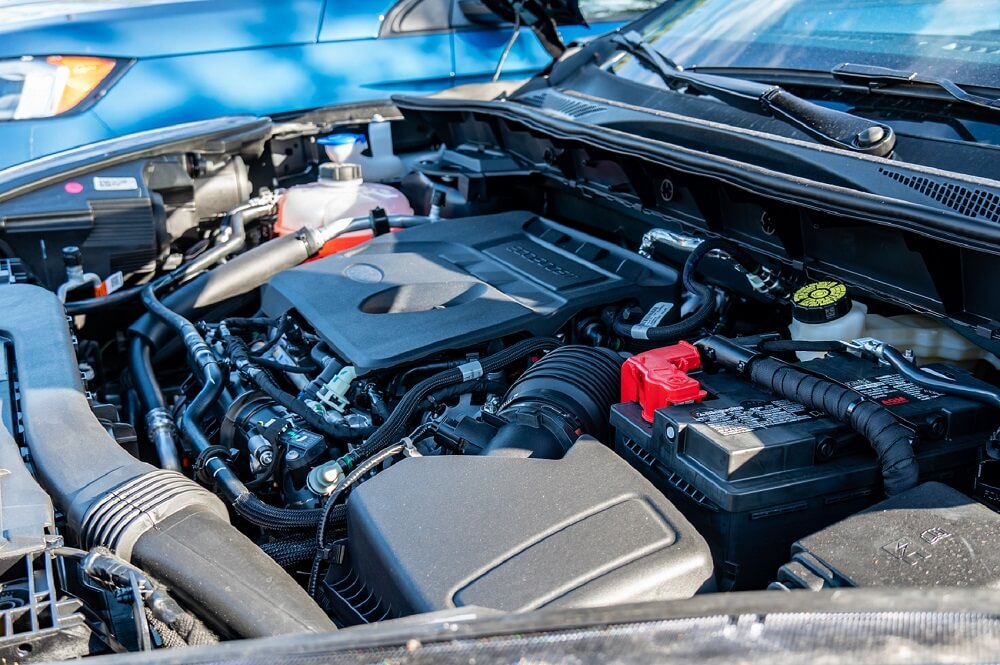 Performance is an admirable quality in an SUV that must handle the rigors of daily life, and the 2020 Ford Escape touts a more robust engine selection than the competing 2020 Honda CR-V.
Under the hood of the Ford Escape, you'll find a 1.5L 3-cylinder engine that produces 181 horsepower and 190 lb-ft of torque. You can continue to ramp up the power by selecting the next available motor, a 2.0L EcoBoost® engine that can generate as much as 250 horsepower and 280 lb-ft of torque.
By comparison, the Honda CR-V offers a 1.5L turbocharged engine, which sees output figures of 190 horsepower and 179 lb-ft of torque. Similar to the Escape, the Honda CR-V offers a hybrid option, which we'll be diving into in the next section. For now, though, the engine outline for each SUV looks like this:
The 2020 Ford Escape offers four different engine options compared to the Honda CR-V, which only has two engine options.
The Ford Escape's top engine option delivers 250 horsepower and 280 lb-ft of torque, which is more powerful than the Honda CR-V's turbocharged engine that only produces 190 horsepower and 179 lb-ft of torque.
---
Ford Escape vs Honda CR-V Fuel Economy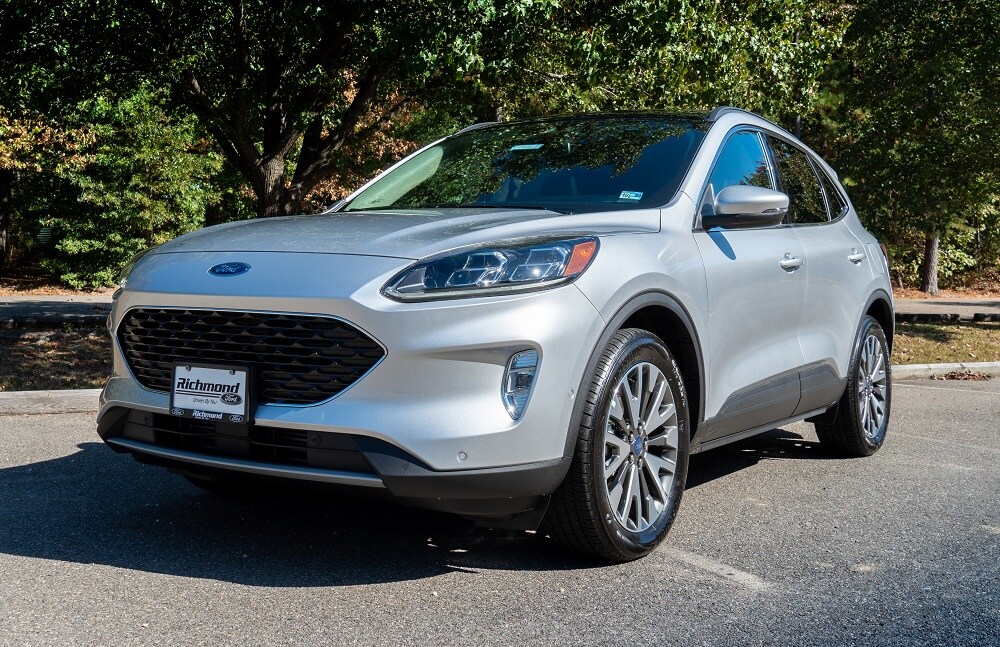 If your idea of ideal performance is geared more toward fuel economy than power, both the 2020 Ford Escape and Honda CR-V provide you access to a hybrid powerplant. There are actually two variations of the hybrid for the Escape, while Honda delivers a sole hybrid option in the CR-V.
For Honda, the hybrid offering is an in-line 4-cylinder motor mated to an AC synchronous permanent-magnet electric motor. The pairing yields favorable results, too. The EPA-estimated fuel economy for this SUV reaches 40 city/35 highway MPG in some part thanks to a sharp electronic continuously variable transmission.
While the CR-V is good, the Ford Escape simply does a better job of emphasizing fuel economy with its hybrid powerplants.
A 2.5L 4-cylinder is the choice, with the option for both traditional hybrid and plug-in hybrid available. When you have the SUV configured in front-wheel drive format, the hybrid returns an EPA-estimated 44 city/37 highway MPG. Those figures change just slightly in all-wheel drive, with the Escape still reaching an EPA-estimated 43 city/37 highway MPG.
---
Ford Escape vs Honda CR-V Tech Features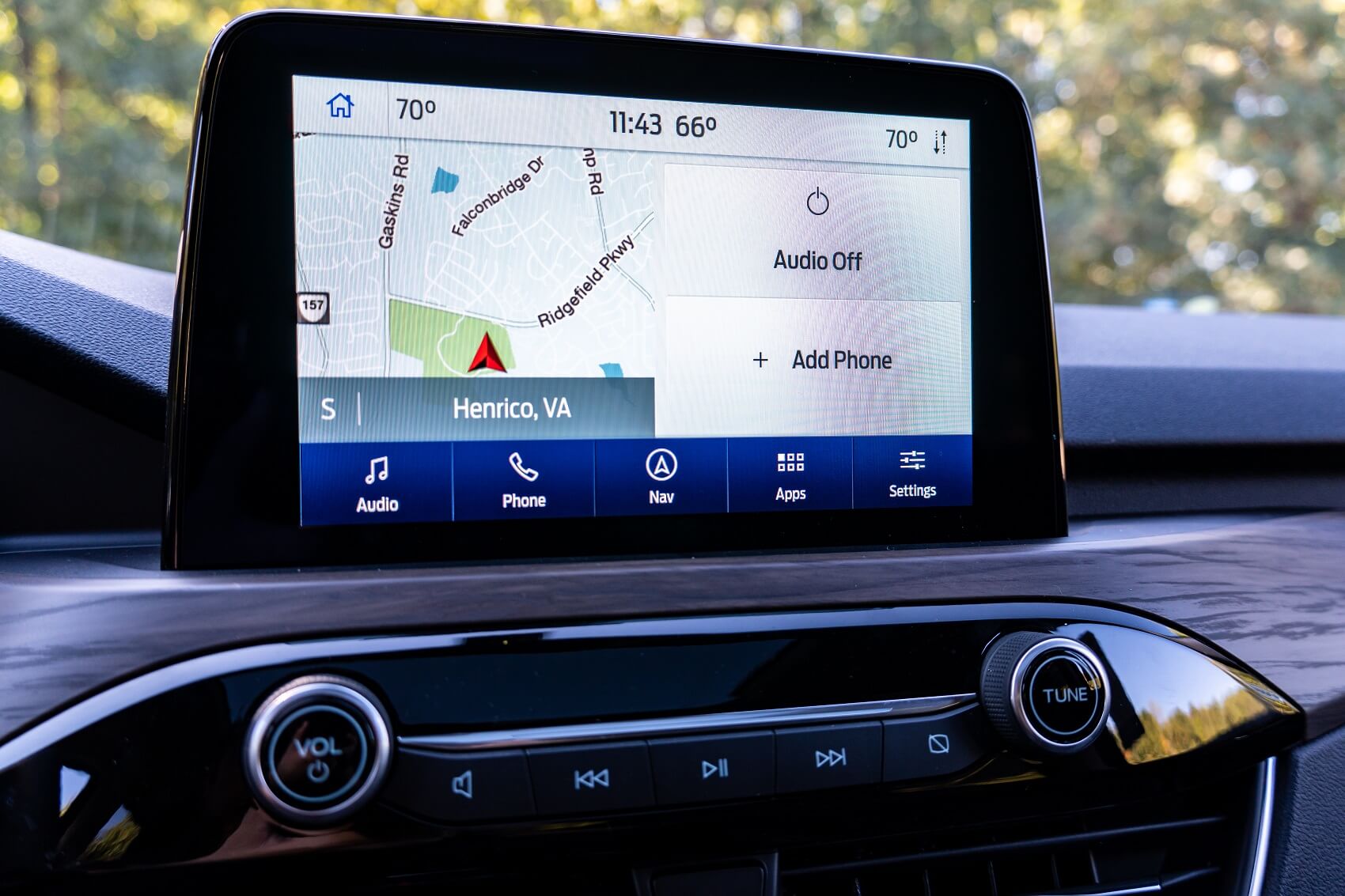 Whether you're driving to work or picking the kids up from practice, you'll enjoy the delightful infotainment systems found in the Ford Escape and Honda CR-V.
The Ford Escape, for instance, touts a highly advanced SYNC® 3 system that gives you access to a bevy of helpful features. You can also use your phone to track maintenance needs or compare nearby gas prices using the FordPass Connect™ application. Honda has a similar smartphone application called HondaLink®.
So, where do these SUVs separate in terms of in-cabin technology? Well, if you enjoy listening to podcasts and music on your way to and from work, it's the Escape that has the more desirable setup. At the top of the line, the Escape offers a B&O Sound System by Bang & Olufsen. With this system in place, you can enjoy 10 speakers and a subwoofer.
Comparatively, the Honda CR-V peaks with a sound system offering just nine speakers.
---
Safety Is a High Priority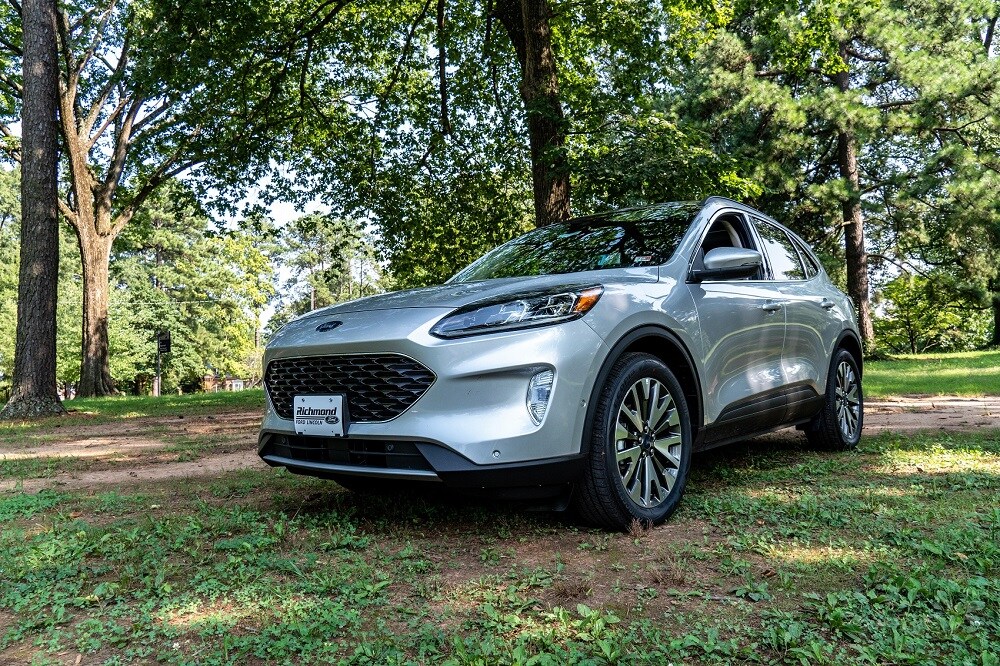 You'll feel at ease in all driving situations, thanks to the comprehensive safety suites in the Ford Escape and Honda CR-V.
One of the most appealing aspects of the 2020 Escape, for instance, is the comprehensive parking assist features that help you maneuver into tight parking spots. The available enhanced active park assist system includes Active Park Assist 2.0, which will virtually park the SUV on its own-so long as you put the Escape in the right spot and engage the Active Park Assist button while you're shifted into neutral.
The 2020 Honda CR-V is well-equipped to keep you protected on the open road, but it lacks a parking assist package as comprehensive or autonomous as the one offered by Ford.
---
Ford Escape Offers More Customizability Than Honda CR-V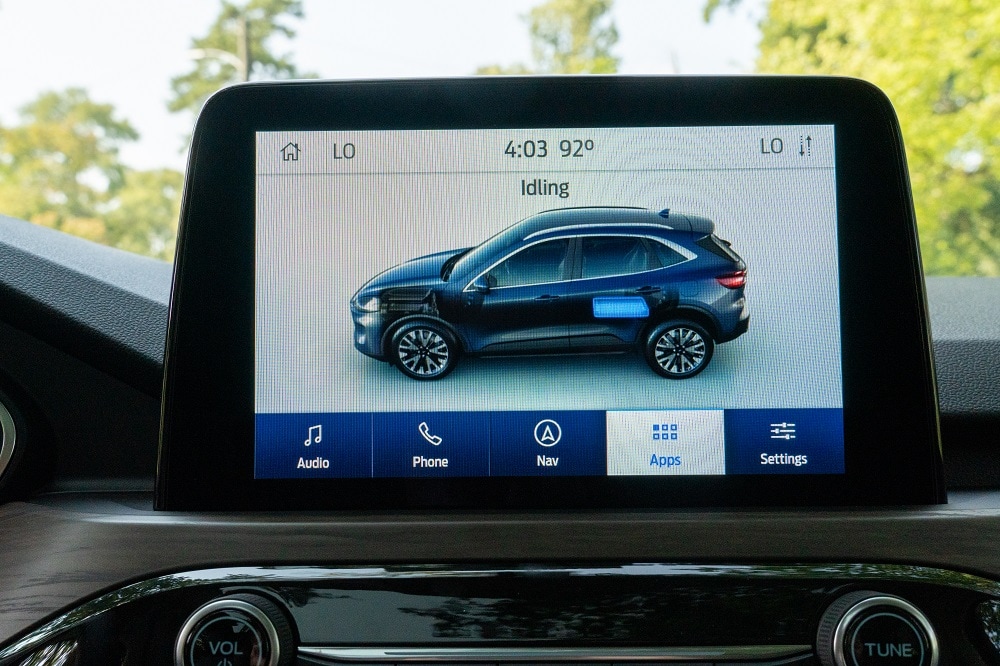 Finally, we come to trim levels. Everyone wants an SUV with their preferred offering of features, style, colors, and other traits. While the Honda CR-V limits you to four trim levels in either hybrid or non-hybrid form, the Ford Escape delivers a 9-trim-level lineup, where each one is its own unique creation.
For Honda, the standard trim is the LX, while the next levels up include the EX, EX-L, and Touring. If you do want a hybrid powerplant under the hood, your options are identical with the Hybrid LX, Hybrid EX, Hybrid EX-L, and Hybrid Touring.
Ford does things differently, though. The standard S trim level is followed by the SE, SE Sport Hybrid, and SE Plug-In Hybrid.
From there, you can move up to the SEL before choosing any of these final trim levels:
SEL Plug-In Hybrid
Titanium Hybrid
Titanium
Titanium Plug-In Hybrid
---
2020 Ford Escape vs 2020 Honda CR-V: Verdict
After comparing the specifications between the Ford Escape vs. Honda CR-V, it seems clear the 2020 Ford Escape provides more robust engine options, high-end safety systems, and convenient infotainment features.
You can take this model for a swing around Richmond, Mechanicsville, and Ashland, VA, by contacting Richmond Ford Lincoln today!