When you're seeking out the right agile and stylish midsize SUV, there are quite a few options out there you'll want to think about. Often, drivers are stuck facing the Ford Escape vs. Mazda CX-5 when choosing the perfect SUV for themselves.  
At Richmond Ford, we're here to assist our friends and neighbors in Richmond, Mechanicsville, and Ashland with learning more about the 2020 Ford Escape vs. 2020 Mazda CX-5, so they can see which midsize SUV is better suited to them!
---
Ford Escape vs Mazda CX-5 Specs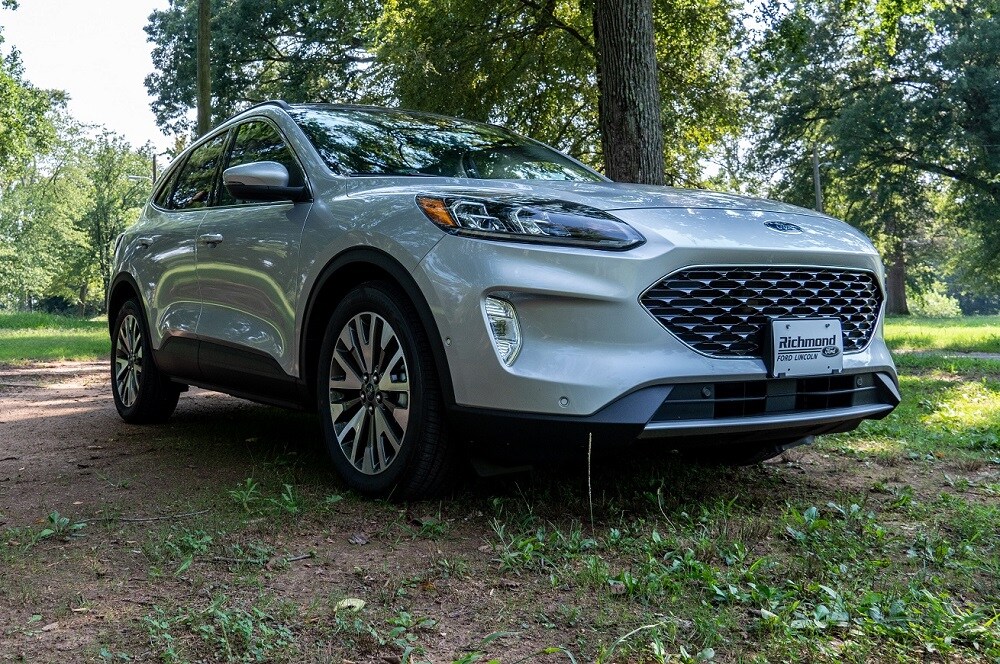 The 2020 Escape and 2020 CX-5 each come with various engine options, which provide plenty of power for fast acceleration and smooth cruising. While riding around, though, the Ford Escape will do a better job at conserving fuel.
That is because it gets 27 city/33 highway MPG with its standard powertrain. The Mazda CX-5 on the other hand can only get up to 25 city/31 highway MPG. On top of that, only the 2020 Escape offers an available hybrid engine for even better fuel-saving performance. This helps the Ford Escape get 44 city/37 highway MPG.
---
Ford Escape vs Mazda CX-5 Interior
Each midsize SUV is equipped to carry five passengers. However, there's some notable differences in not only the space offered to the passengers, but for the cargo area, as well. The Ford Escape includes 37.5 cubic feet of cargo space, while the CX-5 only includes 30.9 cubic feet. When the second rows are folded down, the Escape includes 65.4 cubic feet of cargo space, while the CX-5 only offers 59.6 cubic feet of space.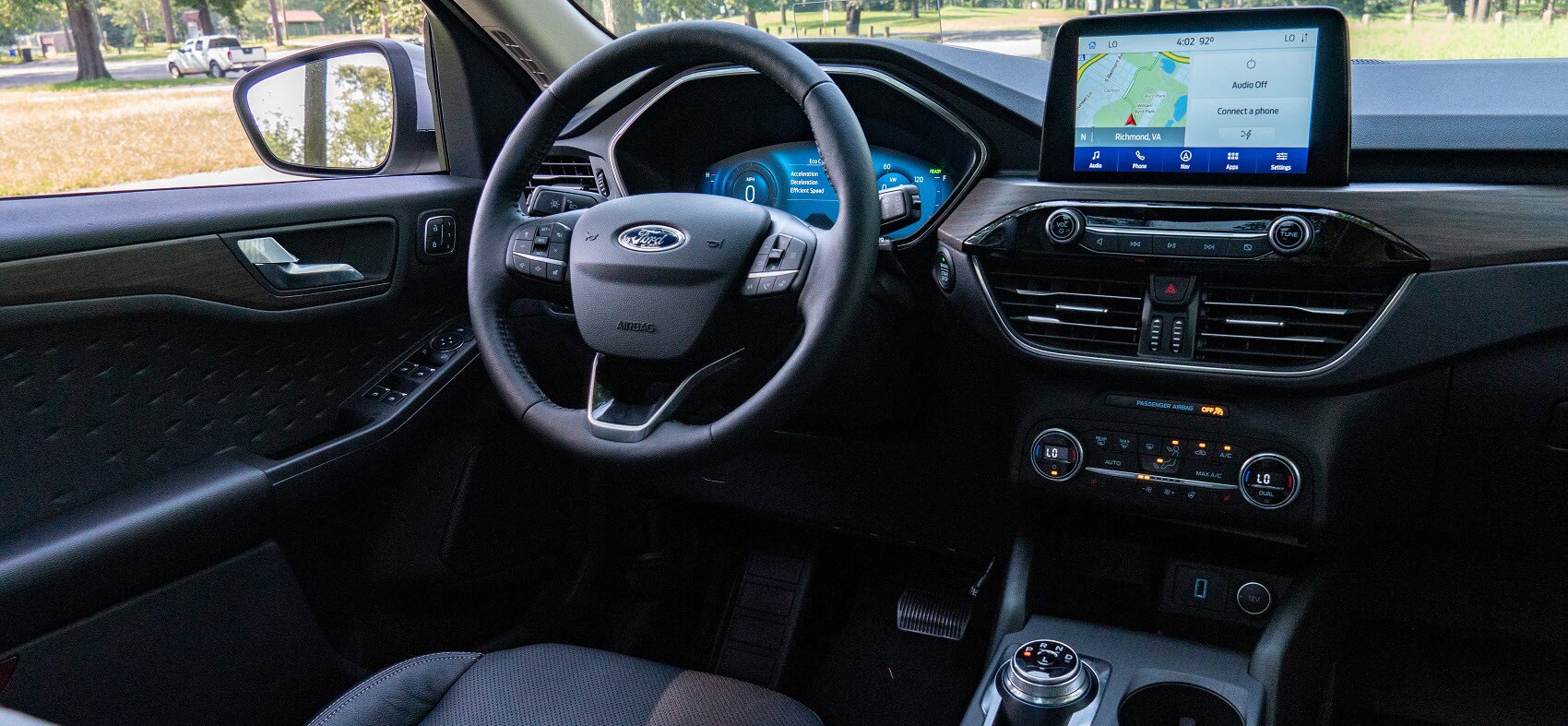 The Ford Escape includes 40 inches of headroom and 42.4 inches of legroom in the front row.
The Mazda CX-5 only features 39.7 inches of headroom and 41 inches of legroom for the passengers in front.
More rear headroom and legroom is also found in the Ford Escape. This includes its 40.7 inches of rear legroom compared to the 39.6 inches of legroom that is found in the back of the CX-5.
---
Midsize SUV Style & Appearance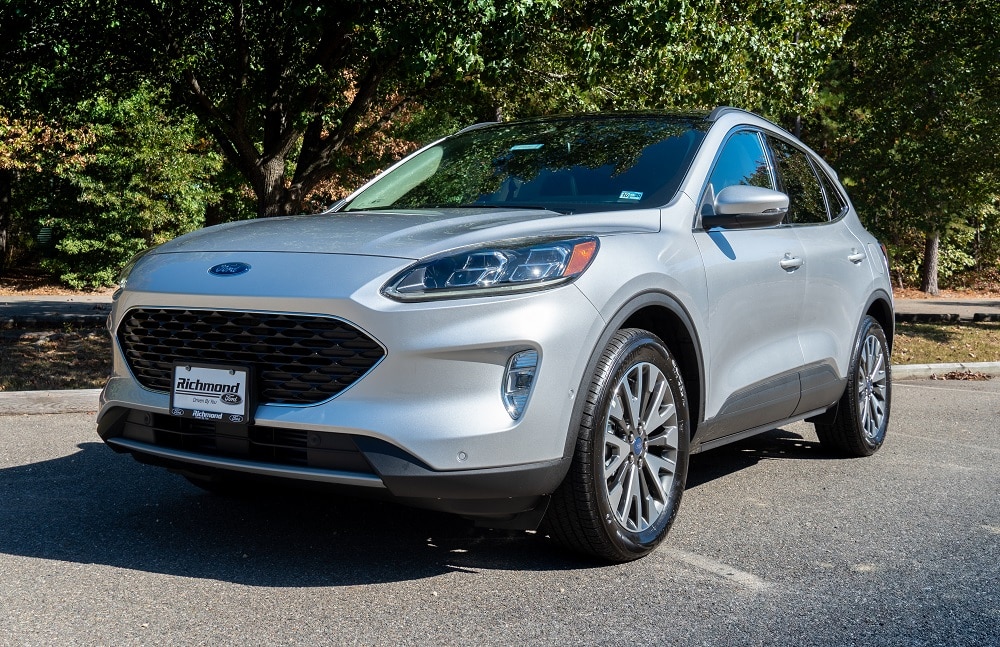 The Mazda CX-5 and Ford Escape each stand out on the road with their unique styles. While they're similar in size, there are a few design differences that really show the differences between these two cars.
The Ford Escape offers a modernized grille and front fascia, whereas the smooth and subtle front fascia and grille of the CX-5 make it look like a sedan from head on. The Escape simply has more of the rugged looks that are expected with a vehicle in this class.
---
2020 Ford Escape vs Mazda CX-5 Comparison Conclusion
By reading this Ford Escape vs. Mazda CX-5 comparison that our team at Richmond Ford put together, you're now familiar with what both midsize SUVs offer. Of course, you've also seen how the Ford Escape simply offers you more for your experiences on the road.
Browse our inventory of new Ford Escape models now and schedule a time to take a test drive to see what it's like driving the 2020 Escape on the roads of Richmond, Mechanicsville, and Ashland!