If you're in the market for a spacious SUV that can haul the whole family, the 2020 Ford Expedition and 2020 Toyota Sequoia are likely already on your radar. Richmond Ford Lincoln is here to settle the score with a comprehensive vehicle comparison intended to help you advance your research.
How do these sizeable SUVs stack up when it comes to power, space, and versatility? Let's take a closer look before you get behind the wheel of either model and do a test run around the Richmond, Mechanicsville, and Ashland, VA, communities!
---
2020 Expedition vs 2020 Sequoia: Power and Fuel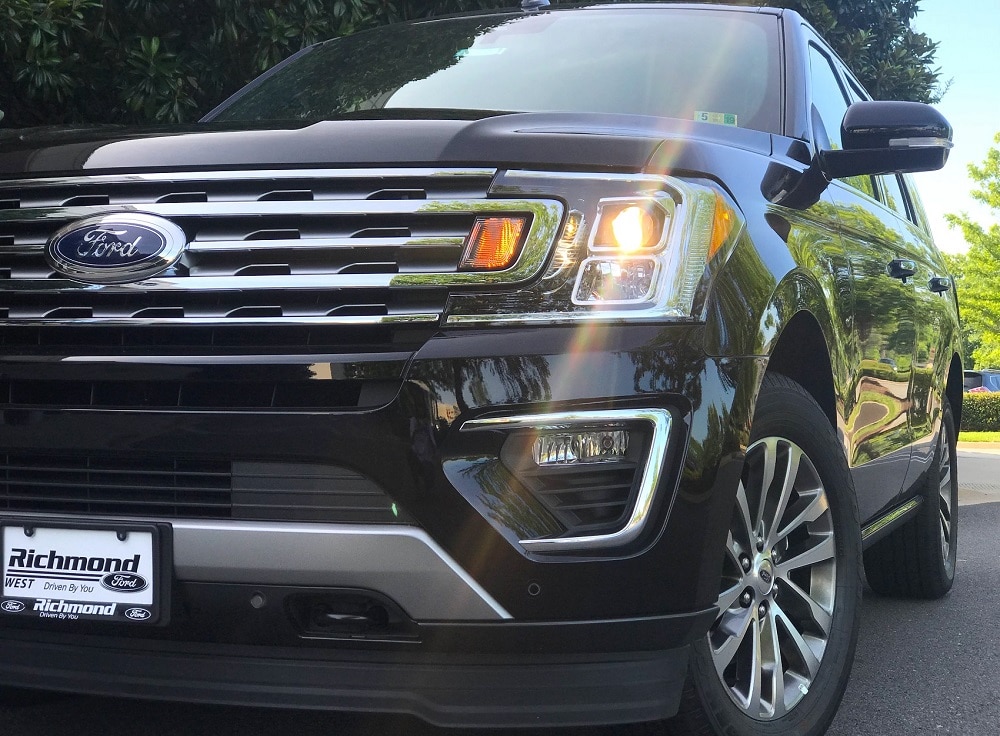 In a supersized SUV, an engine with big power potential is essential-something that both the Ford Expedition and Toyota Sequoia have mastered.
Each engine produces over 370 horsepower, which is plenty of juice to get you up to speed quickly on those highway on-ramps. Horsepower is just one measurement, with torque also playing a key role. For the 2020 Toyota Sequoia, the torque measures at 401 lb-ft. While that's respectable, the Expedition delivers a far more impressive 470 lb-ft of torque!
Another area where the Expedition's and the Sequoia's powertrains aren't so alike? Fuel economy.
The 2020 Ford Expedition achieves an EPA-estimated 17 city/24 highway MPG when you have the model in a 4x2 arrangement. If you prefer the 4x4 option that Ford offers, you can still expect as much as an EPA-estimated 17 city/23 highway MPG.

Looking at the Toyota Sequoia, there's a noticeable gap in fuel efficiency. While the figures are the same with rear-wheel drive or all-wheel drive, the Toyota SUV receives just an EPA-estimated 13 city/17 highway MPG.
Also, with the available Ford Expedition MAX, you can make use of a 30-gallon fuel tank-a large number even by the typically large standards of this 3-row SUV segment. By contrast, the fuel tank of the Sequoia reaches just 26.4 gallons.
---
Road Trip-Worthy Capabilities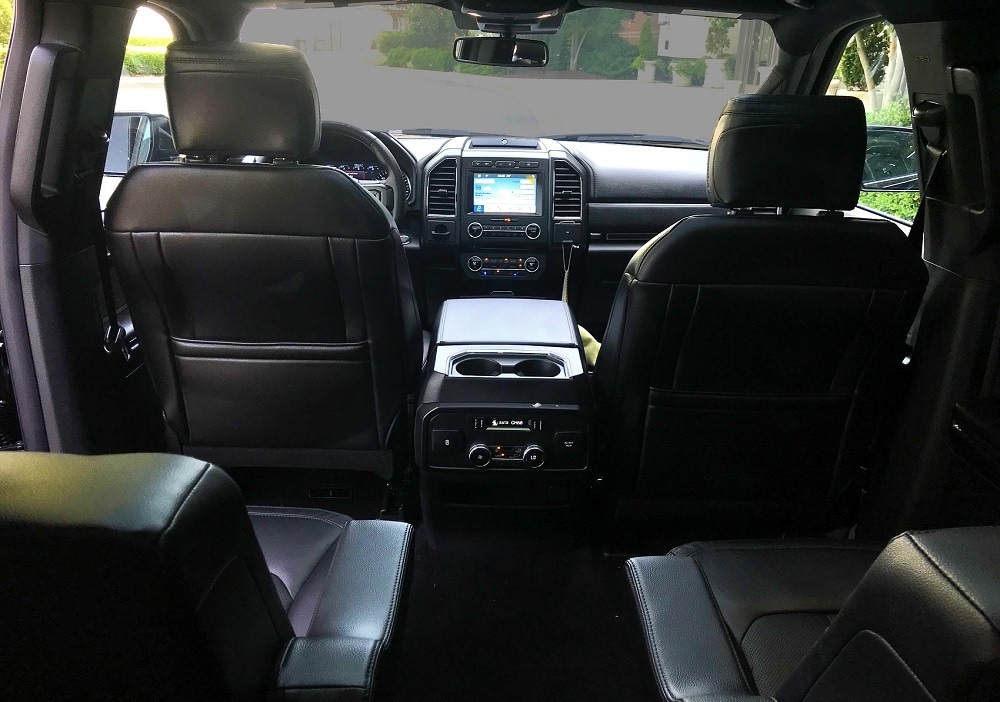 Which model will fare better on a family road trip? We evaluated the Ford Expedition and Toyota Sequoia in three key categories-seating space, cargo room, and towing capacity-to find out.
Seating Space
In rows one and two, both the 2020 Expedition and 2020 Toyota Sequoia offer generous headroom and legroom, along with supportive seating.
However, the Ford Expedition is still the reigning champ when it comes to available stretch-out space in its third row. Its 36.1 inches of legroom bests the Sequoia's allotted 35.3 inches-a seemingly small difference that taller passengers will be able to feel on long trips.
Cargo Room
The Ford Expedition and Toyota Sequoia offer major cargo capacities, yet Ford pulls ahead again, thanks to some roomier measurements.
Behind the third row, the cargo capacity of the Expedition can measure as much as 36 cubic feet, while the Toyota offers a paltry 18.9 cubic feet. The total cargo capacities are closer, yet we see a familiar winner as Ford creates 121.5 cubic feet of total cargo volume, while Toyota creates just 120.1 cubic feet.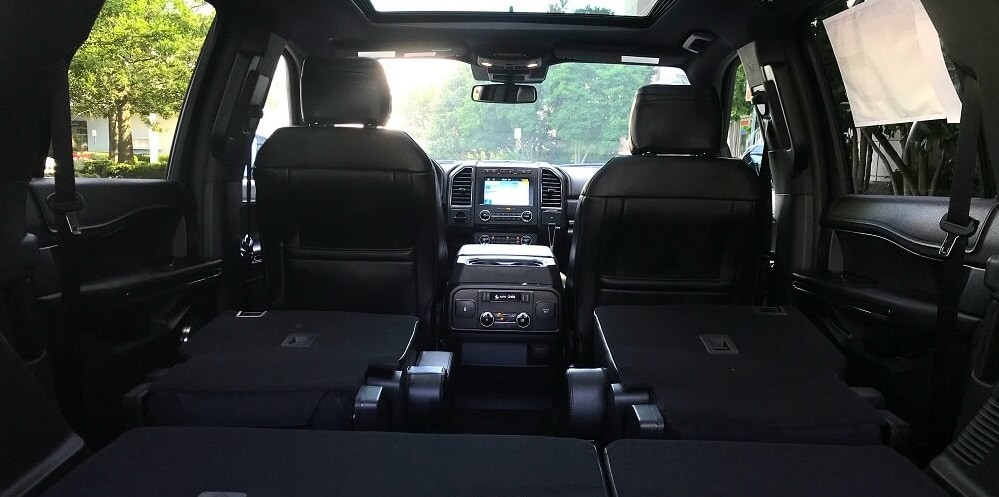 Maximum Towing Capacities
Even with a 3-row SUV at your disposal, you may need to bring a trailer along to store all your gear. Other families may have a boat or ATV they want to carry with them up to the lake for a long weekend. Given the similar power outputs of the Ford Expedition and Toyota Sequoia, you may expect similar towing figures. However, that's not the case.
Certain arrangements of the Toyota SUV will reach 7,000 pounds of towing capacity, yet the peak is merely 7,400 pounds of maximum towing capacity.
While the standard towing capacity of the Ford Expedition is lower-starting at around 6,500 pounds-you have the choice to add an optional Heavy-Duty Trailer Towing Package. With the package in place, your SUV will be able to handle some absurd towing capacities, peaking at 9,300 pounds!
---
Picking Your Large SUV Trim Level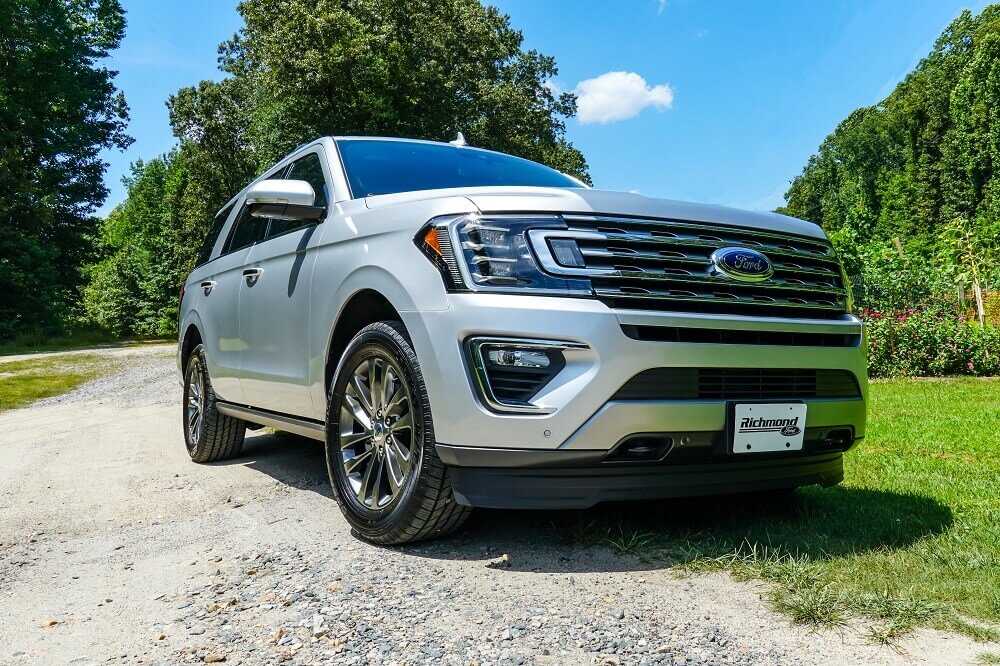 There's nothing quite like the feeling of driving off the lot knowing you have an SUV with all the features, style, and capabilities you want. While packages and accessories are helpful when car shopping, the best way to land your exact SUV is by choosing the proper trim level.
The options presented by the 2020 Ford Expedition are wide-ranging and varied, while the trim level lineup of the Toyota Sequoia is a bit more limiting.
Toyota only gives the SUV five trims to pick from. The base option is the SR5, a solid choice yet one lacking some key standard features. From there, you can pick the TRD Sport (an athletic option), the Limited (which gives you a bit more style to work with), or the Platinum. The list finishes with the TRD Pro, a trim that's centered around off-roading capability.
Comparatively, Ford offers the 2020 Expedition in various sizes, with each MAX trim giving you more interior space. That's how the Expedition was so easily able to outperform the Toyota Sequoia in terms of cargo space.
The base trim is the XLT, followed quickly by the XLT MAX, Limited, and Limited MAX. These entry-level trims are a great way to secure a safe, reliable, and spacious SUV for your family's many needs.

Here are the four remaining trim levels for the 2020 Expedition, each providing you with higher levels of luxury:
Expedition King Ranch
Expedition King Ranch MAX
Expedition Platinum
Expedition Platinum MAX
---
Ford Expedition vs Toyota Sequoia: Verdict
The Ford Expedition and Toyota Sequoia are top-notch models that offer ample space and smooth powertrains. However, interested SUV buyers near Richmond, Ashland, and Mechanicsville, Virginia, will appreciate the Expedition's higher fuel economy and ability to haul more with ease.
Get behind the wheel of this large-and-in-charge SUV that has it all! Contact us or head out to our dealership for your test drive of the 2020 Ford Expedition today.