There's always been a lot to like about the Ford Fusion. The sedan comes in a variety of trim levels, so it's easy to create a car that's right for your lifestyle near Mechanicsville, Ashland, and Richmond. Performance is reliable, there's a host of driver-assistance technology, and the cabin is spacious. Curious to learn more? If so, read through our 2020 Ford Fusion review.
Given the model's popularity, our Richmond Ford Lincoln team thought that it would be good to highlight key specifications. If you have further questions, we're always happy to provide insight!
Trim Levels for the 2020 Ford Fusion
Want to ensure that the Ford Fusion you drive off in has the exact features and styling you enjoy? If so, you'll need to understand the different trim levels available. There are eight trims to consider, with each one bringing unique characteristics to the table.
The base model, which is stocked with technology and safety features, is the Ford Fusion S. From there, you can move up to the SE or go one step farther and opt for the SEL.
After the SEL, the trim levels ascend in the following order:
Titanium
Hybrid SE
Hybrid SEL
Hybrid Titanium
Plug-In Hybrid Titanium
Horsepower, Torque, and Fuel Economy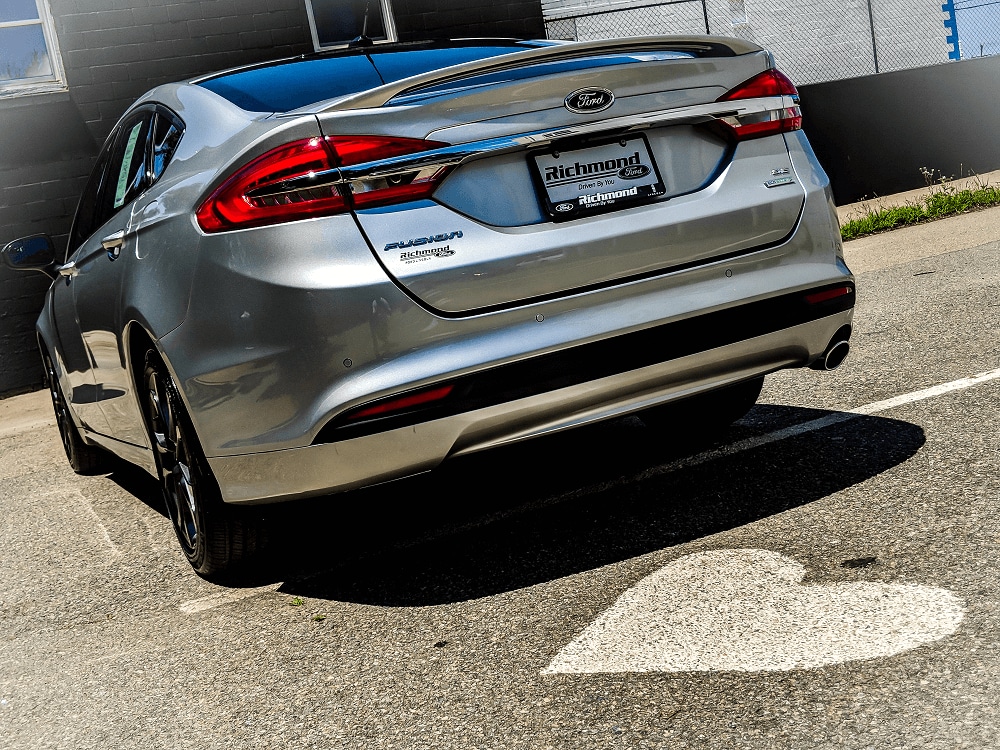 Whether you want to prioritize speed, efficiency, or some combination of the two, the Ford Fusion has a powertrain that hits the spot.
For MPG, you can go in a lot of different directions. The most efficiency you'll garner from a non-hybrid motor would be the 1.5L 4-cylinder that makes 23 city MPG/ 34 highway MPG.
The hybrid 2.0L motor has Atkinson-cycle technology and registers an EPA-estimated 43 city MPG/ 41 highway MPG. For the utmost fuel economy, choose the plug-in 2.0L 4-cylinder hybrid that makes 109 city MPGe/ 97 highway MPGe.
Horsepower and torque are similarly varied. The 2.5L and 1.5L engines generate between 175 to 181 horsepower and 175 to 185 lb-ft of torque. The most power you can generate in the 2020 Ford Fusion comes from the 2.0L 4-cylinder, which boasts 245 horsepower and 275 lb-ft of torque.
Other decisions will have to be made regarding performance, too. Front-wheel drive and all-wheel drive are your available powertrain configurations. Plus, the transmission will be either a 6-speed automatic or an electronic continuously variable unit.
Ford Fusion Cabin Dimensions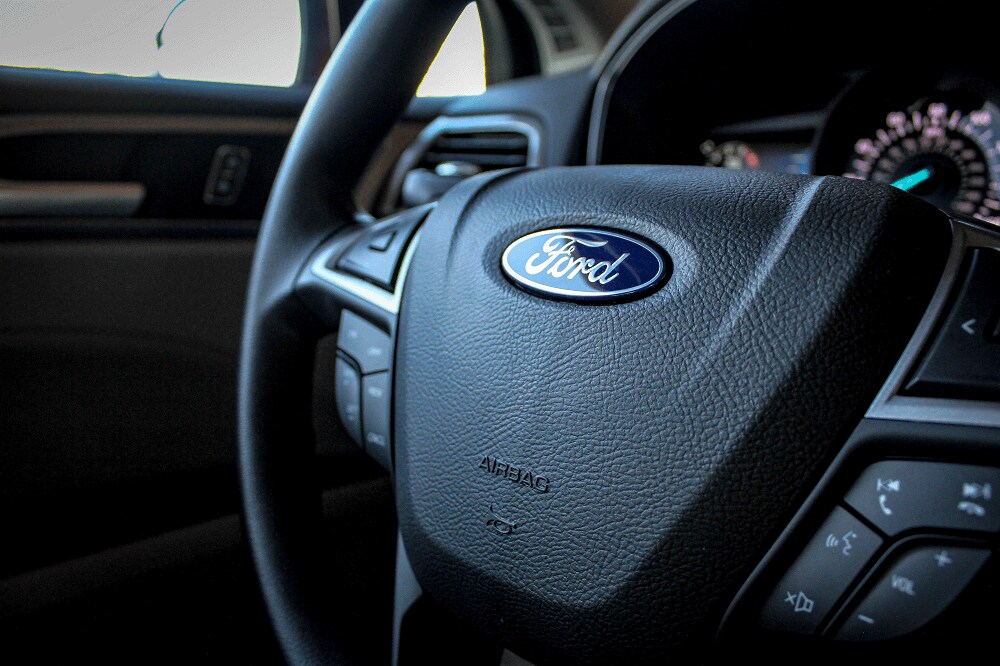 For comfortable commuting and cross-country travelling, the 2020 Ford Fusion interior is spacious and inviting interior.
Both legroom and headroom are strengths:
39.2 inches of front headroom
37.8 inches of rear headroom
44.3 inches of front legroom
38.3 inches of rear legroom
If you want to toss a set of golf clubs or some luggage into the trunk, you'll have 16 cubic feet of available space to work with.
Review the 2020 Ford Fusion in Person
Thanks to its inherent versatility and available trim levels, the 2020 Ford Fusion is an ideal choice for many around Richmond, Mechanicsville, and Ashland. Eager to get behind the wheel? If so, reach out to our friendly Virginia Ford dealership, Richmond Ford Lincoln!
Sedans Comparable to the Ford Fusion: