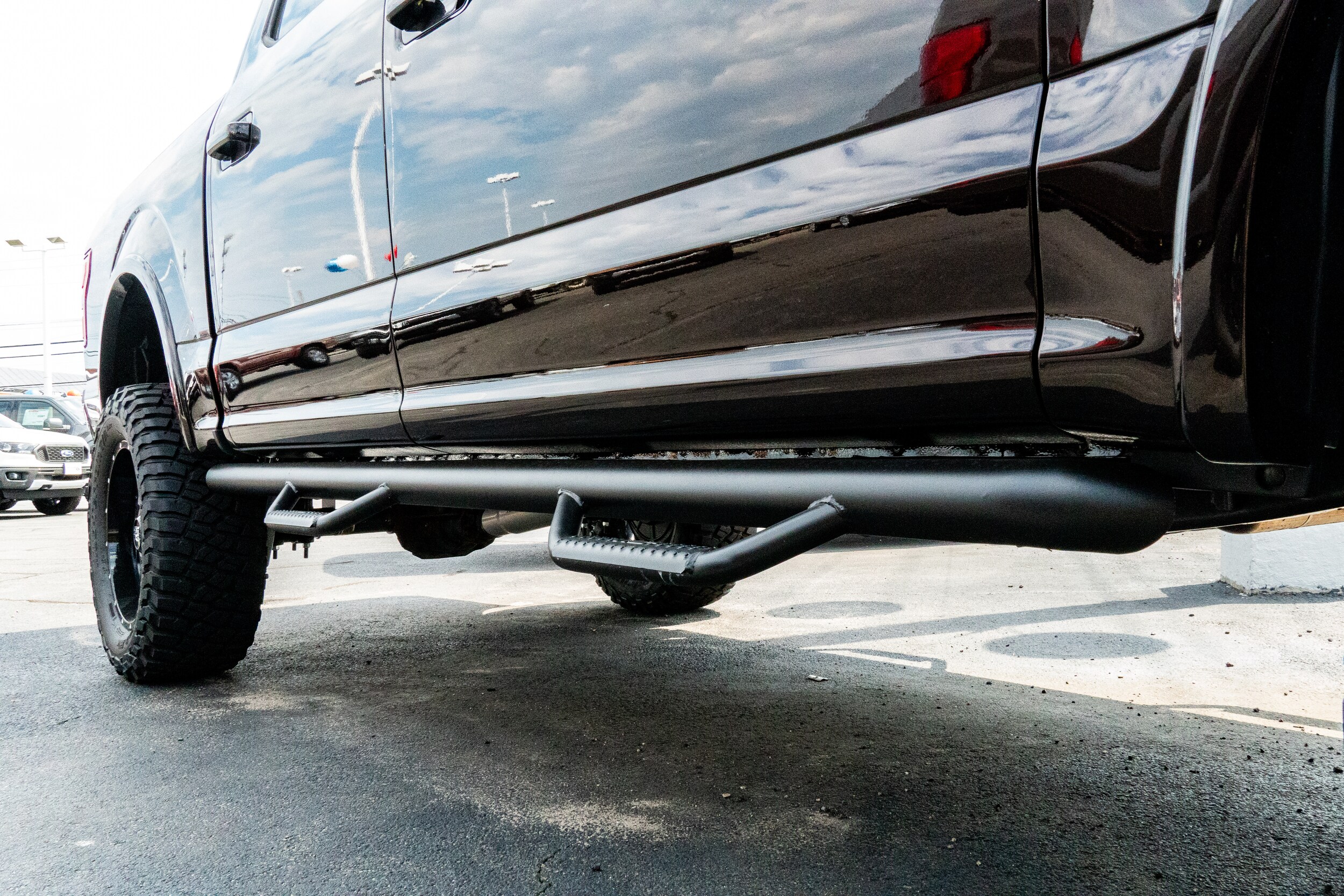 Get That Extra Step
The first and most obvious advantage of adding a running board to your truck is getting that extra step into your vehicle. For some of these trucks, not having a running board could feel like you're rock climbing just to get into your driver's seat.
Running boards also add that little extra layer of protection and cleanliness to your truck. While on the road, your truck will encounter rocks, dirt and other debris. Having a running board keeps that debris from flying up to your car and prevents scratches. It also can be used as a place to wipe your shoes before entering your truck, keeping the insides clean.
How To Schedule:
Contact Justin "Bam Bam" Turner
E-mail: 
jturner1@richmondford.com
Starts at $749
Speak with one of our guest service representatives about adding a running board to your truck. Our experienced staff members will have it installed for you.