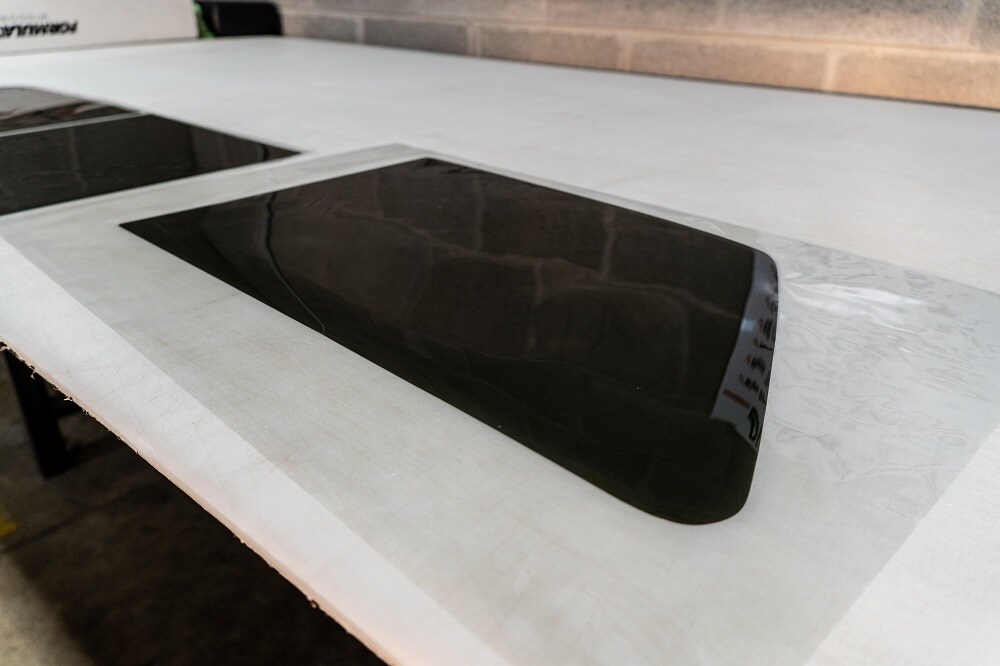 You can always do something to your vehicle to give it a little more flair while making it reflect your own personality. Those near Richmond, Mechanicsville, and Ashland, VA, can always have their windows tinted, for example. The tinting looks good on a wide range of models-from SUVs and trucks to sleek sedans-and has many benefits.
If you're thinking that tinting your windows is the right move, Richmond Ford Lincoln has the service center to visit. With a combination of experienced, certified technicians and modernized tools in our facility, we'll get the job done properly and in an efficient manner.
Different Types of Window Tints
Perhaps you're already aware, or maybe you're just starting to look into the process, but there are a few different styles of window tints that you'll be able to choose for your model.
The variations affect the way the tint will look from the inside and outside, how the windows will react to sunlight and weather, plus other variables. If you want a more thorough rundown on the tinting options you can choose from, get in touch with our staff and they'll happily fill you in on the details.
Here's a quick rundown of a few window tinting styles that folks commonly opt for:
Hybrid window tint
Ceramic tinting film
Carbon tinting film
Metalized window tint
Dyed window tint
How Long Does a Window Tinting Take?
The length of time that your model will have to spend in the shop to have the windows tinted depends on the size of your vehicle and the number of windows you want to have work done on. Your vehicle will likely be in the shop anywhere from 45 minutes to 4 hours.
The 45-minute timeframe is typically for sedans and only if you want the front pair or rear pair of windows tinted. Tinting all four windows requires a bit more care and a longer stop into the shop.
The larger the vehicle, like an SUV or truck, the lengthier your visit to the shop will be. Still, our technicians do what they can to be both effective and efficient, no matter the job!
Pricing & Benefits of Window Tinting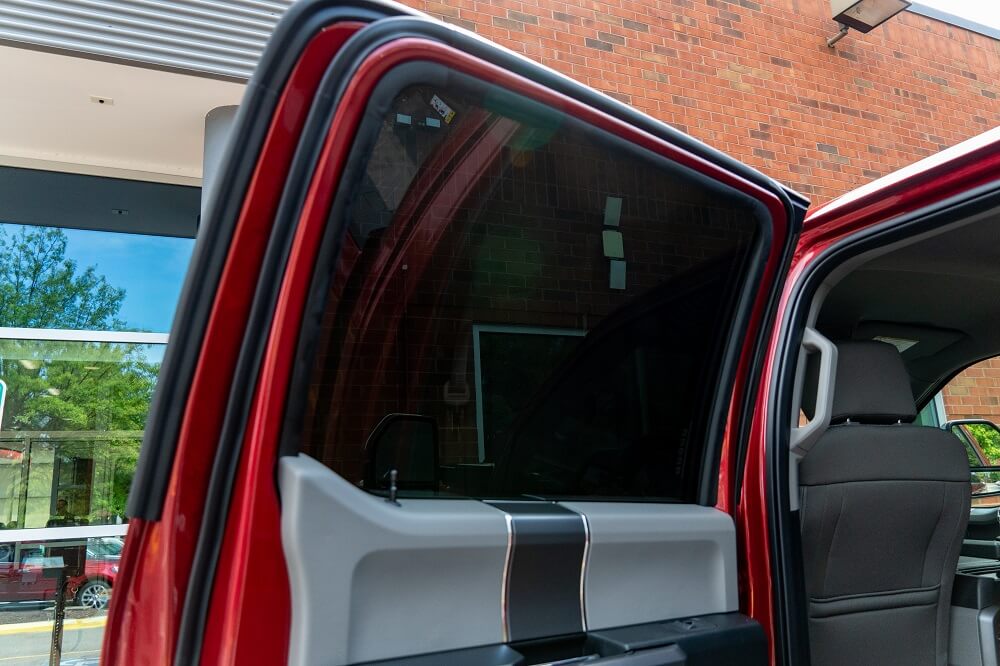 There are many benefits to tinting your windows. One big benefit is that tints keep your vehicle cooler during the summer months. Tints filter the sunlight, which aids in cultivating a lower temperature for your seats, dashboard, and electronics on the inside.
The second benefit that not many people realize is how window tinting protects your car's upholstery. Harmful UV rays can fade, warp, or discolor your interior seating, much like it does to our own skin. Getting your windows tinted helps maintain your interior upholstery against the sun's rays year-round, and keeps your vehicle cool in the process.
Our typical price for window tinting starts at $399. Make sure to contact one of our guest service representatives to get your windows tinted on site!
Have Your Windows Tinted Nearby
If you're around Richmond, Mechanicsville, or Ashland, Virginia, you don't have to go far to have your windows tinted. What should you do? Contact your friends at Richmond Ford Lincoln, and we'll quickly complete the window tinting you've been wanting.