Welcome to Richmond Ford Lincoln's Ford safety features library. This is where drivers in the Richmond, Ashland, and Mechanicsville area can find valuable information about the safety features of the Ford car models they're interested in.
Safety is one of the most important factors to consider when choosing your next vehicle. It's imperative to learn about the different safety systems available that could help you avoid a potential collision or keep you and your passengers protected in the event of an impact.
Ford Edge Safety Features
Ford Escape Safety Features
Ford Explorer Safety Features
Ford Fiesta Safety Features
Ford Focus Safety Features
Ford Fusion Safety Features

Ford Safety Features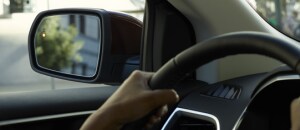 The following Ford safety reviews provide in-depth information regarding the safety features of your favorite Ford models. When choosing your next Ford, whether it's a midsize SUV or a full-size sedan, you'll want to know that there are systems in place to keep you and your passengers safe. These articles show you the safety systems included with your favorite Ford models. You'll learn about:
Ford active safety features
Passive safety features
Optional safety features and technology
How Our Safety Reviews Help
Active safety features help to keep you in control during emergency driving. You'll learn about the anti-lock brakes that feature both traction and stability control systems. When it comes to keeping you and your passengers protected, you'll learn about the advanced airbag system featured in your favorite Ford model, as well as what experts like the National Highway Traffic Safety Administration and the Insurance Institute for Highway Safety are saying about the latest model year.
Understanding Ford Safety
Research is an important step to take in the car buying process, and these overviews provide you with detailed information about different forms of protection and security. If safety is an important factor to you, then we highly recommend that you incorporate safety reviews into your new car research. You'll learn how any Ford model can help to keep you safe while on the road.
At Richmond Ford Lincoln, we're always happy to help drivers from the Richmond, Ashland, and Mechanicsville area learn more about the vehicles they love. Contact our team for more information. Happy researching!
You May Also Like: