At Richmond Ford Lincoln, we're always encouraging our friends in the Richmond, Ashland, and Mechanicsville area to keep up with maintenance so their vehicle can perform as smoothly as it did the first day they drove it home. One of the most common forms of maintenance that drivers are most familiar with is the oil change. Not all drivers, though, know when to have their engine oil changed. One of the major indicators is when you have dirty engine oil.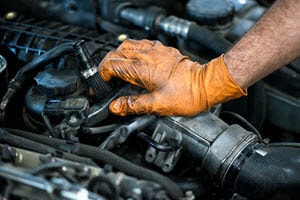 The team at our Ford service department is going to give you some helpful tips about your engine oil by going over what makes your engine oil dirty. By reading this article, you'll learn how to know when your engine oil is dirty.
Why Your Engine Oil Gets Dirty
When oil is first put into your engine, it has a golden-brown appearance, kind of like honey. As it moves through the engine, it helps lubricate your moving parts while keeping them cool so they can continue to function without grinding or causing friction. However, over time, your oil filter can't keep up with collecting the dirt, crud, and debris that gets caught in the oil. By the time your oil has reached the end of its lifespan, it has a black sludgy appearance.
Signs of Dirty Engine Oil
If you're driving with dirty engine oil, you should definitely seek out an oil change in the near future. If you forgo the oil change, you'll notice a variety of issues popping up like overheating and the engine seizing up. Luckily, there are several signs that indicate that you need an oil change.
Checking your dipstick for the color of your oil as well as the oil level.
Hearing sounds like knocking or louder engine performance in general.
Oil smells within the cabin.
Noticing a smokier exhaust.
What to Do If You Have Dirty Engine Oil
It's never a good idea to continue driving for a long duration on dirty engine oil. It's not good for your vehicle or its performance. In fact, avoiding an oil change could result in irreparable damage and costly repairs. Therefore, when you notice any of these symptoms of dirty engine oil, you'll want to schedule an oil change with a reliable service center like Richmond Ford Lincoln.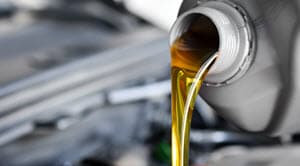 Getting Your Oil Changed at Richmond Ford Lincoln
At Richmond Ford Lincoln, we're always happy to help our friends in the Richmond, Ashland, and Mechanicsville area with all of their automotive needs. Our certified technicians are knowledgeable and hardworking. They know how to tell when your engine oil is dirty simply by looking at it. They'll change it out with some fresh oil and a new oil filter so your vehicle can perform at its best and most efficient until the next time you need to have your oil changed.
You May Also Like:
Why Do I Smell Burning Engine Oil?
How Often to Change My Oil Filter?
Make an Inquiry
Hours
Monday

9:00AM - 8:00PM

Tuesday

9:00AM - 8:00PM

Wednesday

9:00AM - 8:00PM

Thursday

9:00AM - 8:00PM

Friday

9:00AM - 8:00PM

Saturday

9:00AM - 6:00PM

Sunday

Closed