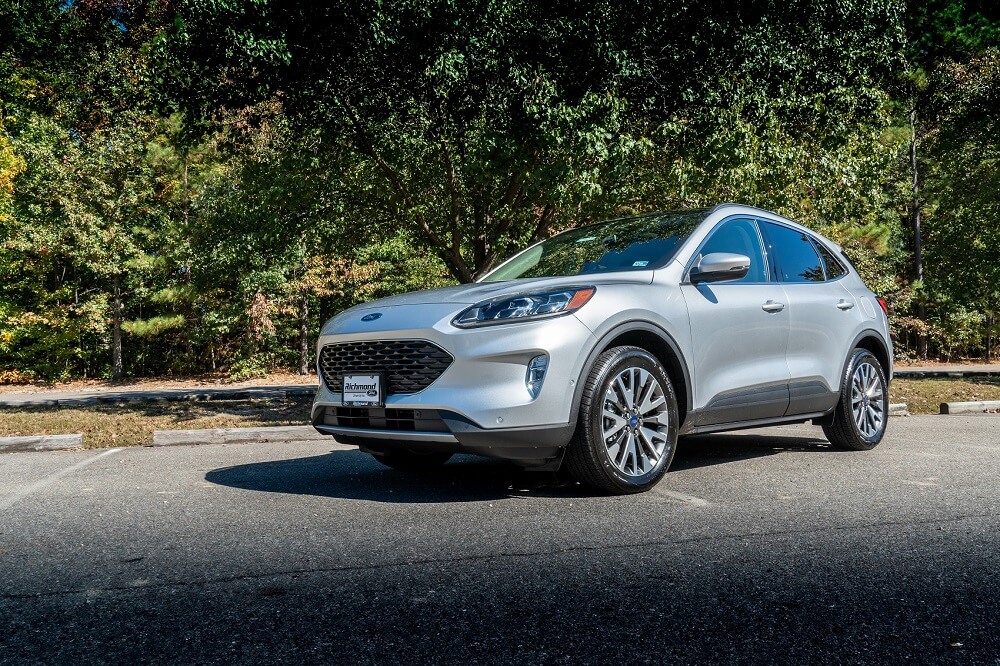 When you're searching for a capable companion for your commutes and road trips, both the Ford Escape vs. Chevy Equinox stand out from the SUV crowd. After all, they do have similarities in terms of performance, interior space, and in-cabin technology. However, there are some key differences between their specs and features that you'll want to know about so you can decide which SUV is the perfect partner for you!
At Richmond Ford Lincoln, we're here to help our friends in the Richmond, Mechanicsville, and Ashland areas learn more about these two popular midsize SUVs. After you read our comprehensive comparison, you'll know which SUV is the best fit for you and your driving lifestyle.
2020 Escape vs Equinox Engine Performance & Options
Both the Escape and Equinox come standard with a 1.5L Turbo 4-cylinder engine. However, the Ford Escape's 1.5L engine produces 180 horsepower, while the Chevy Equinox maxes out at 170 horsepower. The Ford Escape continues to dominate in the performance field, too.
The Ford Escape and Chevy Equinox produce more than 245 horsepower with their respective 2.0L Turbo engines.
When equipped with the upgraded 2.0L engine, the Escape boasts 275 lb-ft of torque, while the Equinox tops off at 260 lb-ft of torque.
The Escape comes with a standard 8-speed automatic transmission, while the Equinox features a standard 6-speed automatic transmission.
The 2020 Ford Escape also features a hybrid engine, a 2.5L Hybrid.
Passenger Space & Cargo Capacity
The Escape and Equinox have roomy cabins that can easily seat five passengers comfortably. While there are some notable similarities with their respective passenger and cargo space, there are quite a few differences that could sway your final decision.
The Escape and Equinox each offer 40 inches of headroom in the front row, but the Escape includes 42.4 inches of legroom and the Equinox features just 40.9 inches of legroom.
In the rear, the Escape offers 39.3 inches of headroom, while the Equinox has only 38.5 inches of headroom.
The Ford Escape includes 37.5 cubic feet of cargo space that expands to 65.4 cubic feet when the second row is folded.
The Chevy Equinox features 29.9 cubic feet of cargo space, but when the second row is folded flat, it stretches out to 63.9 cubic feet.
Entertainment & Technology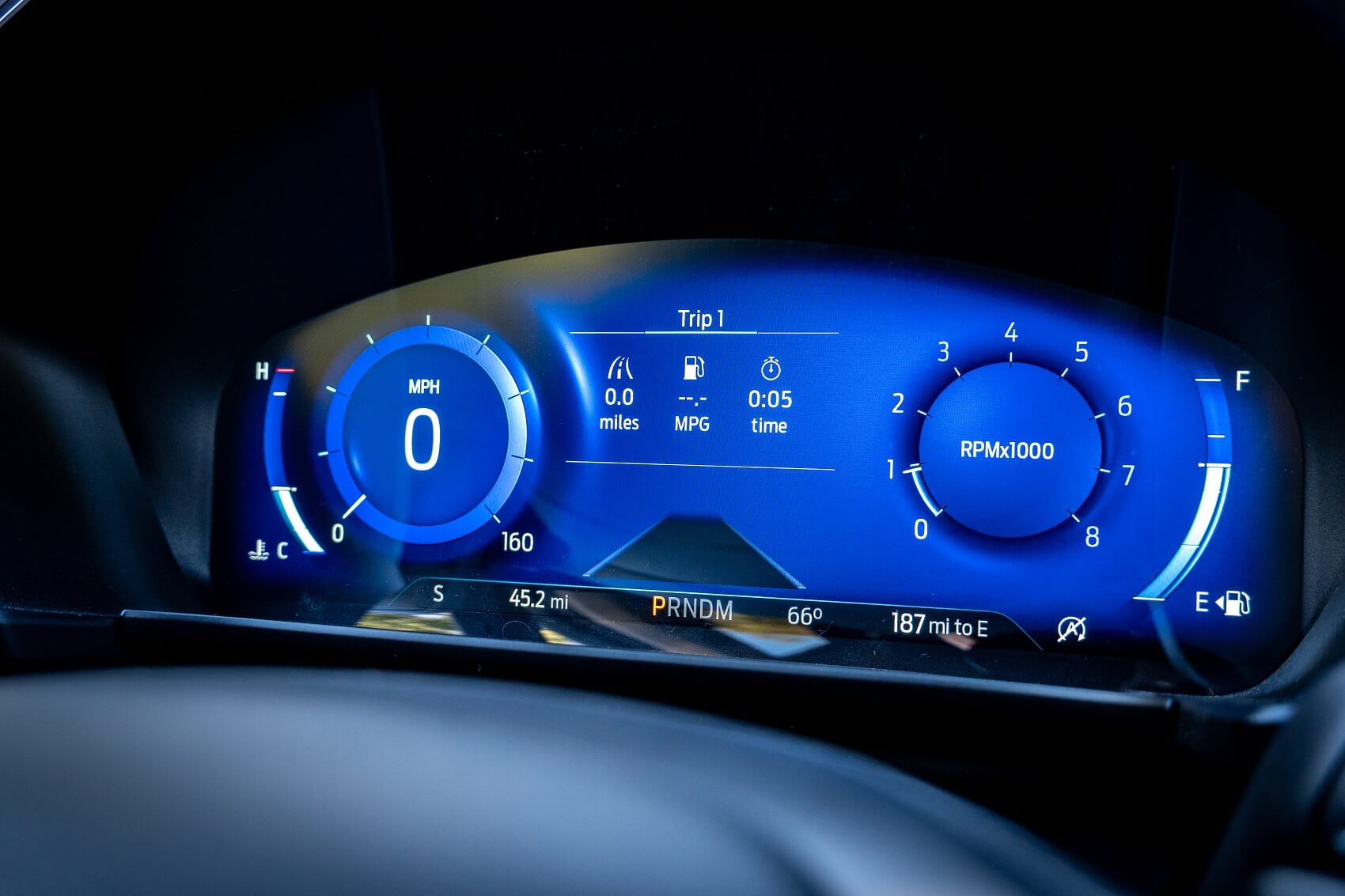 Both midsize SUVs come with an assortment of technology and entertainment features within their respective cabins. With their infotainment systems, you can use the power of voice recognition technology to perform many functions, such as making hands-free phone calls. Along with traditional AM/FM radio stations and USB ports, both SUVs can also connect your smartphone to their infotainment systems by using Bluetooth®.
However, the Ford Escape comes with FordPass Connect™, a standard app that lets you access a multitude of useful features. For instance, you'll be able to check the fuel level, total mileage, and location of your vehicle remotely. Plus, you can start and stop as well as lock and unlock the Escape with this app as well.
Deciding Between the 2020 Ford Escape vs 2020 Chevy Equinox
We hope that this 2020 Escape vs. 2020 Equinox comparison helped you see the clear distinctions between these stellar SUVs. Now that you're aware of what each vehicle offers and how they differ, you're closer to making your final decision.
However, we think the Ford Escape and its diverse engine lineup, spacious cabin, and practical technology features make it quite the formidable road companion. So, why not drop by Richmond Ford Lincoln for a closer look or for some experience in the driver's seat of the Escape?
Schedule your test drive with us today! We're happy to help our friends in Richmond, Mechanicsville, and Ashland find the vehicle that's perfect for them. We look forward to serving you.
Vehicles Comparable to the Ford Escape:
Ford Escape vs. Hyundai Santa Fe